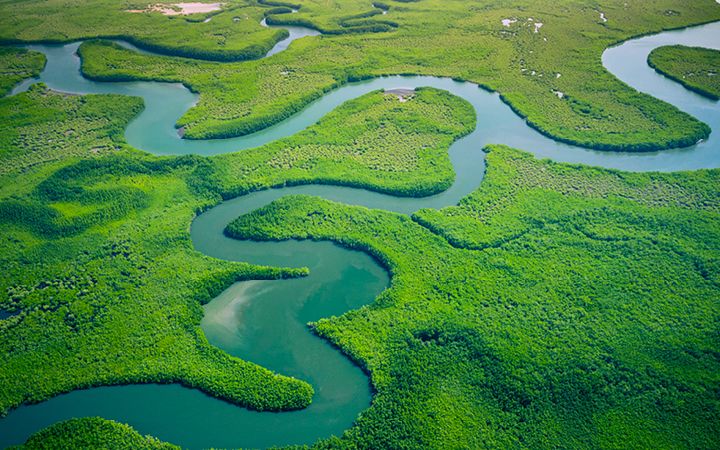 Sign up to receive exclusive Climate insights
Sign up to receive exclusive Climate insights
Sign up to receive exclusive Climate insights
Want to hear more from our experts? Get the Climate newsletter.
Want to hear more from our experts? Get the Climate newsletter.
Want to hear more from our experts? Get the Climate newsletter.
Subscribe now
Liquid assets: How the humble urban ponds can shape low-carbon growth in numerous urban local bodies
We examine whether local water sources, such as neighborhood ponds, can reduce the impact of carbon-intensive water pumps on our urban environments.
Cities are increasingly thirsty for fresh water, and hundreds of cities and towns around the world won't be able to meet their water demands by 2050. This failure is due to a combination of urbanization and competition for limited freshwater resources with food production, industry, and even digital infrastructure.
Some cities and towns in South Africa (Cape Town) and India (Chennai) have already arrived at "Day Zero"—the day when cities literally run out of fresh water in their water supply systems. "Day Zero" is set to become a more frequent reality for many parts of the world.
Cities are increasingly putting systems into place that transfer surface-water across great distances and across basins. The amount of energy spent worldwide on pumping water is staggering. Already, cities rely on pumping billions of liters of water every day across great distances—near equivalent to the circumference of the planet at the Tropic of Cancer.
In addition, cities and towns are using pumps to extract water from below ground as well as to get rid of excess water (for example, from localized flooding). Electric pumps, based on fossil fuels such as diesel, make urban water and wastewater one of the most carbon-intensive systems on Earth.
The greenest water of all
The direct capture of rainfall into earmarked, locally managed urban water features such as neighborhood ponds is an option to avoid contamination with pollutants such as pesticides, plastics, and fecal matter. It's also a source for a neighborhood's water supply. According to Domenech, using local water sources instead of transporting water over long distances will reduce environmental impact and support the conservation of donor basins.
One finds examples of such infrastructure in South Asian cities such as Chennai, Khulna, and Kathmandu. In his seminal book, "The Ponds are Still Relevant", author Anupam Mishra highlights the long-standing tradition of building hundreds of thousands of local structures all across Indian towns and cities to capture local precipitation. Social rules and behavioral codes developed among the local communities to protect and manage these waterbodies.
Experience from India on asset management by local businesses and communities shows that, given the right support and skills, community residents and businesses can manage such facilities cost-effectively. This experience can also help develop associated benefits, such as livelihoods, within the community.
There is evidence of small community networks that function similarly for water supply, formally referred to as small-scale private water providers (SSPWPs). Andrews and Weitz highlight that small network operators care about their water quality. These network operators advise their customers on the potability of their water, ensure reliability, and often invest for the long-term benefit of their business and customers.
The need to act fast
There exists widespread support on paper of the policy of capturing rainwater in cities. However, urban ponds are disappearing at a staggering rate, covered permanently by expanding cities and towns.
The Centre for Science and Environment notes that at the beginning of the 1960s, Bangaluru, the "Silicon Valley of the East," had 262 lakes. In 2012, only 10 of these lakes held water.
Urban authorities and developers should focus on careful mapping, establishing protected status for urban ponds, and instituting training for small businesses and communities. These actions can help them take an important step toward setting up local management and eco-businesses that meet the growing demand for water in cities.
It is vital that local authorities safeguard these assets and make them a key part of their water resilience.
New climate data reveals warmer, wetter future for the U.S.
In this report, our climate scientists project some Americans could experience 42-61 additional days with temperatures above 95 F by midcentury.