Grants management consulting and software
Making the grants management process simple and seamless for grantees, governments, and private businesses—to get people the help they need, fast.
Powered by industry experts and the latest technology, our grants management consulting services and software tools are tailored to meet each client's specific needs. Coupled with consultation services, our CATALUS, grantTRAX, and disasTRAX technologies provide grants management support. These software tools empower clients to use adaptable business modules for a customized experience without being tied to a software vendor.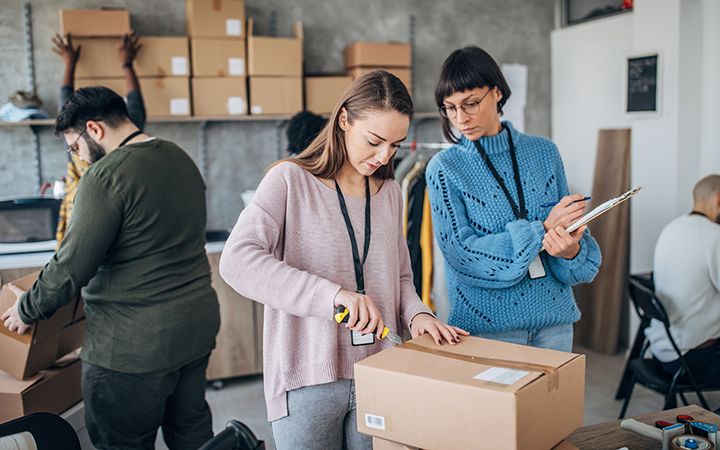 Building local capability for long-term resilience
Our experienced grants management subject matter experts provide solutions that yield impactful results for our clients. Since 1997, we have:
Helped clients apply for over 35,000 Federal Emergency Management Agency projects
Managed over $40 billion in the Department of Housing and Urban Development's grant funding
Responded to over 50 disasters
We use a disciplined yet flexible program-management model tailored to fit each client's unique circumstances and help communities build back stronger.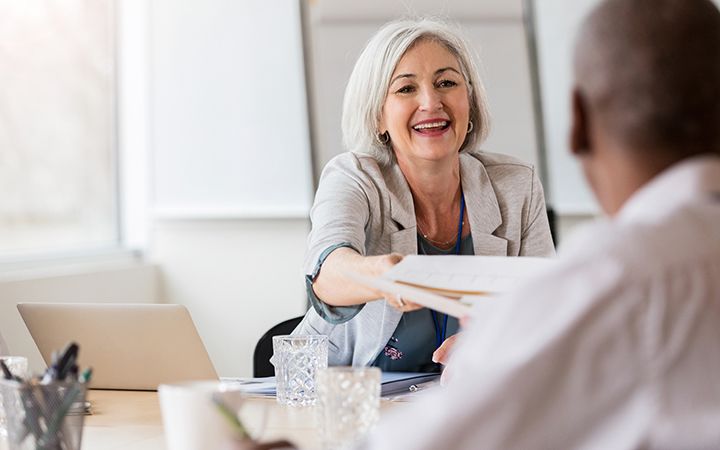 End-to-end grant management support for a diverse portfolio
We help clients navigate every segment of the grants management lifecycle across a diverse portfolio of federal grants. From assisting with federal funding applications to managing grants from intake to close-out, we provide the dedicated staff and expertise to address any need. We offer decades of hands-on experience managing billions in U.S. government grants, covering everything from grant payment processing and grantee eligibility determinations to preventing fraud—all while providing real-time data analytics to ensure that decisions are data-driven and funding milestones are met.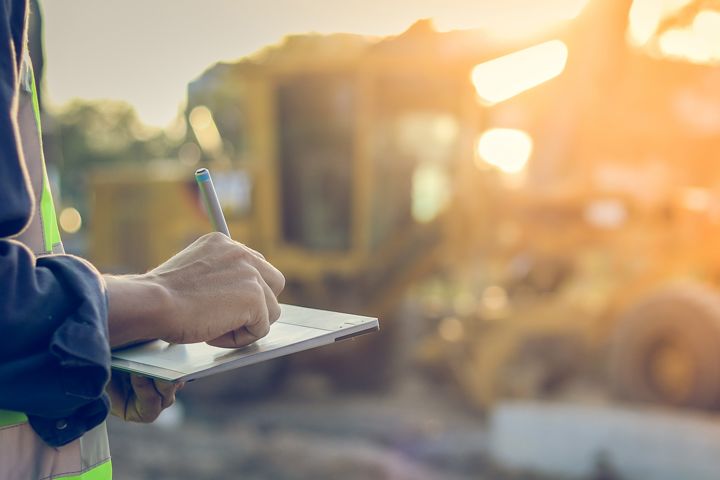 Putting grants management back in your hands
Our comprehensive grants management software tools—CATALUS, grantTRAX, and disasTRAX—make it easier than ever for you to become self-sufficient and support active management of the grants management process, eliminating the need to rely on pricey software vendors for technical support.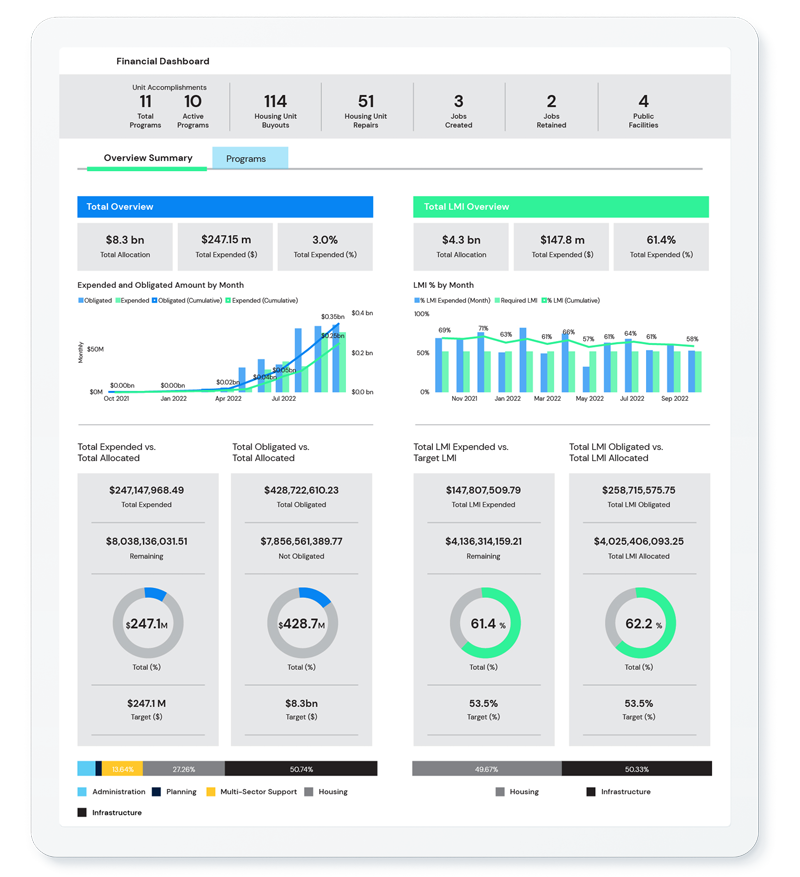 Customizable software that can be tailored to any grant or program
Whether you need a nimble platform to evolve alongside changing program policies and procedures or you're looking for a fully customized end-to-end method for managing grants, we have a menu of software solutions to meet every client's needs.
Built on Appian, CATALUS is a grant and case management system that can be adapted quickly to meet your grants management needs. Supported by program and IT professionals, CATALUS provides a configurable set of modules, including reporting and analytics, built to meet the specific needs of the grantee and funding source.
Built on Appian
Adaptable modules for easy, built-in functionality
Ideal for grants management projects across a wide variety of industries
For those needing a more targeted solution-based system, grantTRAX provides a multifaceted business process management tool that can be applied across multiple industries and use cases. With more back-end support, grantTRAX is an ideal option for clients whose current systems are not meeting all of their case, grant, financial, and project management needs.
Built on Quickbase
Adaptable and moldable to meet custom needs
Ideal for disaster management and as a project management tool to bridge data systems
Supports multiple systems to allow for more integrated functionality
Also built on Quickbase, disasTRAX is a customized end-to-end grant management solution for FEMA Public Assistance projects. Built for subrecipients, the system helps manage and automate the project formulation and grant management functions.
All of our grant management systems integrate with GIS mapping, drone and remote sensing, and data visualization tools, providing an experience without the need to be tied to a vendor.
Our services
Gap analysis and capabilities assessment
Developing unmet needs assessment
On-demand expertise addressing program and compliance challenges
Workforce development for effective grant management
Developing grants fraud prevention practices and processes
Program development and design
Decision-making frameworks and methodologies
Determining grantee eligibility and creating programs to meet strategic priorities
Establishing QA/QC processes
Financial management and accounts reconciliation
Establishing and meeting defined metrics for program success
End-to-end grants management support
Managing federal grant funding of all sorts at federal, state, and local levels
Managing HUD and FEMA disaster recovery and mitigation funding
Developing comprehensive audit-ready files and high-quality data to measure outcomes in automated ways
Building critical capacity for effective grants management
Reporting and data analytical support
Our experts
Mi Yang Kim
Lead, Data Analytics and Reporting
Robby Bizot
Director of Infrastructure and Buyout
Billie Pearsall
Director, Grants Management
Related industries, services, and solutions