Disaster management
Helping communities prepare for, respond to, and recover from natural disasters
TALK TO AN EXPERT
Your partner on the ground
Katrina. Sandy. Maria. Harvey. For over 20 years, we've been on the ground for some of the most significant natural disasters in U.S. history. Our diverse and passionate teams have decades of experience working with federal, state and local officials to effectively manage complex recovery projects. From immediate recovery to long-term rebuild and preparation that makes communities more resilient in the face of future storms. With a demonstrated track record of results. And unmatched expertise that helped to write the federal guidelines for disaster recovery compliance.
Making a difference in the lives of residents and increasing the speed at which communities can bounce back is some of the most important work we will ever do. If you're in the path of a disaster, ICF can serve as your trusted partner—helping you navigate the federal recovery funding landscape to get the relief you need, and showing you how to apply every dollar to make your community stronger and more resilient.
Supporting communities across the disaster lifecycle
Use preparedness, planning, insurance, adaptation, and mitigation strategies to reduce risk and vulnerability.
Manage immediate post-disaster operations to ensure excellent execution and reimbursement eligibility—and prepare for the recovery ahead.
Leverage funding from federal and private sources to restore infrastructures and rebuild more resilient and sustainable communities.
With 90% local staff, we obligated $1.9B in FEMA funding in the first year, more than any other disaster in U.S. history. We are also assisting in the management of the island's CDBG-DR services.
Texas General Land Office
We support the project management, technical assistance, and financial services of the agency's CDBG-DR program.
Following major flooding, we stood up 5 fixed Intake Centers and 5 Mobile intake teams within 45 days of contract win.
Managed one of America's largest disaster recovery efforts.
LEARN MORE
Building resiliency following the most devastating storm of 2012.
LEARN MORE
Hurricanes Maria, Irma, and Harvey
Mobilizing recovery and rebuild efforts to restore infrastructures and communities.
Program expertise
We help clients maximize the full suite of federal recovery funding dollars and leverage CDBG-DR as match.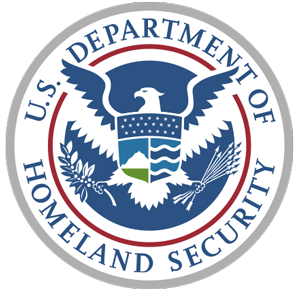 Individual Assistance
Public Assistance
Section 404
Section 406
Pre Disaster Mitigation (PDM)
Housing
Buyouts
Infrastructure
Economic Revitalization
Public Services
Services
Public Assistance
Hazard Mitigation Assistance

HMGP (404)
Pre-Disaster Mitigation (PDM)
Flood Mitigation Assistance (FMA)

Individual Assistance
Fire Management Assistance Grants (FMAGS)
Housing
Buyout
Infrastructure resilience
Economic revitalization
Workforce development
Communications and outreach
Project worksheet strategy and management
Mitigation concepts and development
Benefit/cost analysis formulation
Environmental reviews and historic preservation
Intake and eligibility determination
Project formulation
Grants and case management
Procurement and contract management
Strategies for combining federal recovery sources
Relocation services
Reporting and analytics
Compliance and monitoring