Building resilient communities in Louisiana
Response, recovery, and resilience in the Pelican State.
Related services and industries
We've worked side-by-side with Louisianians since 2005 to respond to and recover from natural disasters and build back resilient communities.
Katrina and Rita hit Louisiana hard. Since then, we've led one of the largest CDBG-DR funded housing recovery efforts in the U.S. We're also exceeding expectations by monitoring approximately $4 billion in FEMA grant funding to support recovery efforts for more than 200 agencies throughout the state.
Our work continues to support the state and citizens of Louisiana. After Hurricane Laura and Hurricane Delta in 2020, we're helping get kids back to school in Calcasieu Parish.
Read on for three snapshots of how we're making a difference for communities in Louisiana.
"For many of us, this was some of the most important work we'll ever do in our careers. Our job was to make sure grant money moved as quickly as possible to relief efforts and to residents themselves efficiently and without waste. We are proud of our work and the support we were able to offer Louisiana residents under incredibly difficult circumstances."
We disbursed billions of dollars in grant funding to homeowners, without waste and while monitoring for compliance. The Road Home housing program for the State of Louisiana's Office of Community Development—among the most scrutinized recovery efforts in the nation—stood up to over 50 state and federal audits.
Challenge
Secure and allocate billions of dollars in disaster recovery funds to help homeowners rebuild after damage caused by Hurricanes Katrina and Rita.
Solution
Open housing assistance centers—despite massive infrastructure challenges—and hire a majority-local staff of 2,300 people (1,725 from the community).
Results
Within 90 days of contract award, we opened 14 housing assistance centers and processed 50% more applications (60,000+) than originally required, resulting in grants to 22% more homeowners than anticipated—all completed ahead of the state's original time frame.
+188K
applications processed, exceeding the state's original estimate
$7.8B
in grant money to 124,000 property owners
+90%
re-occupancy rate for Louisiana residents
2K
outreach events reached nearly 90,000 attendees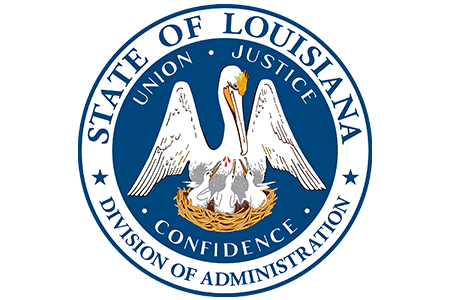 We're leading the effort to maximize funding for the State of Louisiana's Office of Risk Management (ORM). Since 2005, we've worked through a dozen federal disaster declarations with ORM. The projects have been diverse and critical—from the Governor's mansion and Louisiana Tech's J.C. Love baseball stadium to hospitals, schools, and state buildings. They've required a flexible and primarily local (90%) workforce with a deep understanding of FEMA's Public Assistance requirements and expertise in disaster recovery, including project formulation, grants management, insurance reconciliation, and closeout services.
Since we've been on board, ORM has passed every state and federal audit—and we've received perfect scores on client satisfaction surveys.
Challenge
In April 2019, severe storms and tornadoes caused major damage to J.C. Love baseball stadium—home of the Louisiana Tech Bulldogs. Following FEMA's initial review, the project did not meet the 50% threshold for a full rebuild.
Solution
Together with the Office of Facility Planning and Control, engineers, and an architectural firm, our team organized multiple structural and foundational tests to verify total damage costs to the stadium.
Results
We proved that FEMA's initial assessment did not reflect the entire damage amount. The stadium exceeded the 50% damage threshold for replacement, which resulted in an additional $7 million in funding.
12
federal disaster declarations Katrina through Delta
+$2B
FEMA projects and critical facilities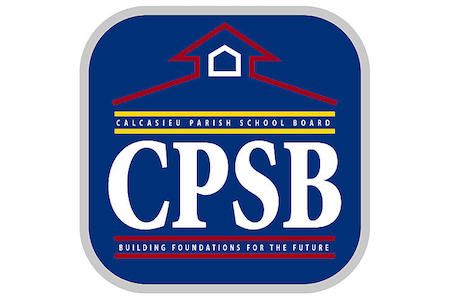 Getting kids back to school has been the top priority for the Calcasieu Parish School Board (CPSB). In 2020, Hurricane Laura generated 150 mph winds that whipped across the Lake Charles area for 24 hours, creating chaos and disrupting lives. Roofs were ripped off buildings. Transmission lines were severed. Houses were torn completely from their concrete slabs.
As the fifth largest school district in Louisiana, CPSB is responsible for 76 campuses (including 57 schools) and over 33,000 students. Our project manager and team were on-site within 72 hours of the disaster—helping with damage assessments.
Challenge
Forty-three days after Laura made landfall, Hurricane Delta hit and all those buildings with temporary tarp roofs flooded.
Solution
We're working closely with CPSB to provide a range of disaster management services, including procurement, contracting, debris management and monitoring, accounting, finance, audits, appeals, and hazard mitigation. And we're moving CPSB's disaster recovery efforts along quickly and compliantly by maximizing funding from FEMA's Public Assistance program, Section 428, and other sources.
Where we are now
While most of CPSB's campuses are now operational with Band-Aid repairs, there's a lot of work still to be done. We'll be with CPSB every step of the way.
$150M
for remediation to stabilize buildings
75 of 76
CPSB's campuses operational in 60 days