Hurricane Katrina, Louisiana, and the Road Home
How ICF supported one of America's largest disaster relief efforts
In 2005, Hurricanes Katrina and Rita devastated the city of New Orleans, Louisiana, and the surrounding areas—causing $100 billion in damage, taking 2,000 lives, and displacing over 400,000 people. The state called in ICF to make sure grant money moved as quickly as possible to relief efforts and residents themselves. Despite complex obstacles and heavy scrutiny, our work led to one of the largest single housing recovery efforts in U.S. history.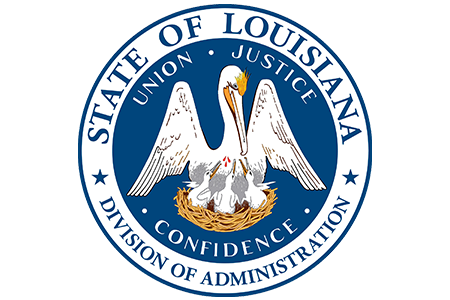 Louisiana Division of Administration, Office of Community Development
Challenge
Secure and allocate $7.9 billion in disaster recovery funds to help homeowners rebuild after damage caused by Hurricanes Katrina and Rita.
Solution
Swiftly open housing assistance centers—despite massive infrastructure challenges—and hire a majority-local staff of 2,300 people to distribute the Road Home grant.
Impact
Within 90 days, ICF opened nine housing assistance centers to help homeowners obtain up to $150,000 in relief funds. We ensured that the Road Home grant made it into the hands of residents without fraud and within compliance requirements. As a result, we achieved a re-occupancy rate of over 90%.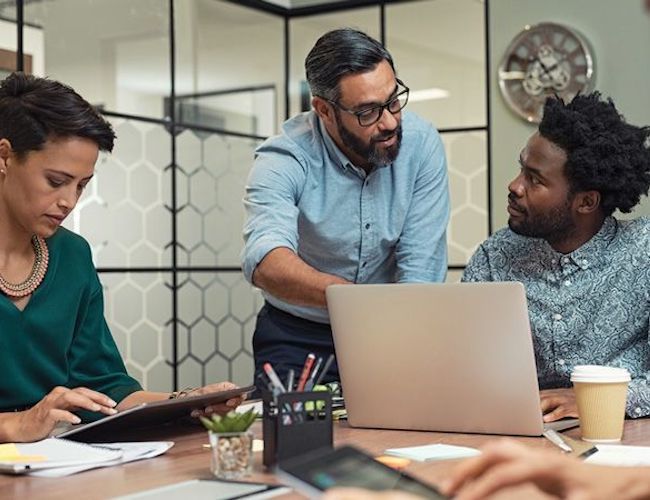 Taking quick action
The massive damage caused by Hurricane Katrina led to the displacement of whole communities. The storm had not simply destroyed homes—it had uprooted entire lives.
Louisiana officials tasked ICF with executing the Road Home program, funded by the state's $7.9 billion Community Development Block Grant–Disaster Recovery (CDBG-DR) allocation. Despite the worst of circumstances, we helped get this money into the hands of residents and accomplished a recovery effort of historic scale—all while exceeding requirements and finishing faster than expected.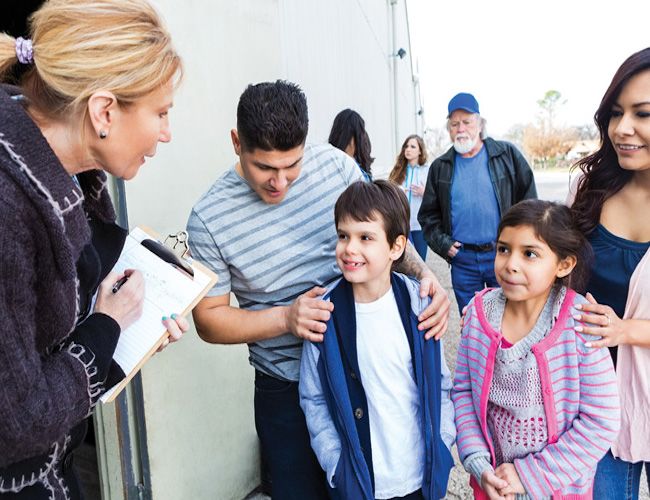 Finding a way home for Louisiana residents
During the relief efforts, ICF processed over 188,000 applications—53% more than the state's original estimate—and awarded billions of dollars in grants to 124,000 property owners, surpassing the anticipated number in our contract by 24,000. The ICF team also opened nine data centers to service the project.
To encourage program participation, we conducted almost 2,000 outreach events, reaching nearly 90,000 attendees. We hired 2,300 people to help with our efforts—the overwhelming majority of whom were local Louisiana citizens. As a result, the state achieved a 90% re-occupancy rate, in addition to successfully meeting all project requirements, compliance needs, and deadlines.
Focusing on long-term recovery
Disaster relief is always incredibly complex. The process of disbursing billions of dollars effectively—without waste and while monitoring for compliance—is a huge challenge. This project was among the most heavily scrutinized recovery efforts in U.S. history—undergoing more than 50 state and federal audits—which found no evidence of fraud or abuse. We achieved a 1-2% error rate, which is well below the industry average of 3-4%.
ICF's focus is always on our job: helping residents get back on their feet and finding a path to long-term recovery. That's exactly what we did in Louisiana, from Road Home to rebuilding the state's Charity Hospital after flooding from Katrina. And it's what we've continued to do since—our record of success in Louisiana drove officials in New Jersey, Connecticut, and Puerto Rico to contact us for help following Superstorm Sandy and Hurricanes Harvey, Maria, and Irma. The work is never easy, but it is always important.
"For many of us, this was some of the most important work we'll ever do in our careers. Our job was to make sure grant money moved as quickly as possible to relief efforts and to residents themselves efficiently and without waste. While under incredibly difficult circumstances, we are proud of our work and the support we were able to offer Louisiana residents over time."
-ICF project lead
Meet the project leads
Deb Siefert
Senior Manager, Disaster Recovery
Mi Yang Kim
Lead, Data Analytics and Reporting