Corporate citizenship
We take our corporate responsibilities to heart. We cultivate the skills of our people, serve our clients with integrity, protect the planet, and support our communities.
Growing our capacity for good
"Every day we work to create a healthier, more sustainable, and just world. Our corporate citizenship, and our continuous effort to grow it, has always been a part of our mission-driven DNA."
Sudhakar Kesavan, Executive Chairman, ICF
ICF continues to grow—we've doubled in size every five years for the last two decades. But we don't simply measure our success by size. We see our purpose as building a more prosperous and resilient world for all, delivering solutions to issues across the globe.
To do this, we provide our clients with sustainable answers to some of the world's most difficult questions. How can we work with both governments and businesses to fuel decarbonization initiatives? In what ways can we help governments track and respond to public health issues? When natural disasters strike, how can we make sure that communities are prepared?
We grow our capacity for good through our work by supporting the United Nation's Sustainable Development Goals (SDGs) to promote health and education, end hunger and poverty, fight inequality and injustice, and tackle environmental challenges. We promote and celebrate our mission-driven company culture in order to attract and invest in employees who share our desire to make big things possible, all while minimizing our carbon footprint. And we support the communities where we live and work—one 5k, bake sale, and charity auction at a time.
Get your copy of ICF's full Corporate Citizenship Report and read the highlights below.
Our people differentiate us. And our success is intimately linked to our culture. Attracting, retaining and growing the best talent is what sets us apart—and how we deliver outstanding results. We work hard to maintain an environment where everyone can thrive—as individuals and as a company.
34,700+
hours of training and professional development courses completed
13.7
average years of tenure for our officers
Promoting diversity, equality, and inclusion
Diversity is critical to maintaining a strong workforce. We are diverse in the roles we hire, from business analyst and communicators to researchers and industry experts. In 2019, we began to update various aspects of our talent acquisition and recruiting process to help ensure we purposefully build a diverse talent pool of qualified candidates.
53%
female leaders across the company
39%
of our executive leadership team are women or minorities
Pay equity
across race and gender for comparable incumbents in the same roles
Minimizing our footprint on the planet
We have seen increased incidents of extreme weather, displaced populations due to drought and flooding, wildfires, and lost habitats.
We remain committed to doing our part—continuing to raise the bar in our efforts to reduce our carbon footprint. We also advise governments on climate policy, help utilities run energy efficiency programs, promote initiatives that protect fragile ecosystems, and so much more.
Zero
net zero carbon status
since 2006 due to investments in
high-quality carbon offsets
100%
net renewable electricity for
global operations via renewable
energy certificates
31%
reduction in greenhouse gas
emissions per employee since
2013 baseline
As we grow, emissions decline

Though we grew in revenue, number of employees, and facilities square footage since our 2013 baseline, absolute emissions and emissions intensity decreased after purchasing renewable energy certificates.
Supporting our communities
The charitable efforts of our employees are the driving force behind our contributions to a safer, healthier, and more resilient world. Growing our capacity for good extends to the volunteer work and donations of our employees.
In 2019, we amplified the charitable contributions of our employees by matching their donations 1-to-1. We also celebrated volunteerism with a three-month campaign to donate $10 for each hour of time given.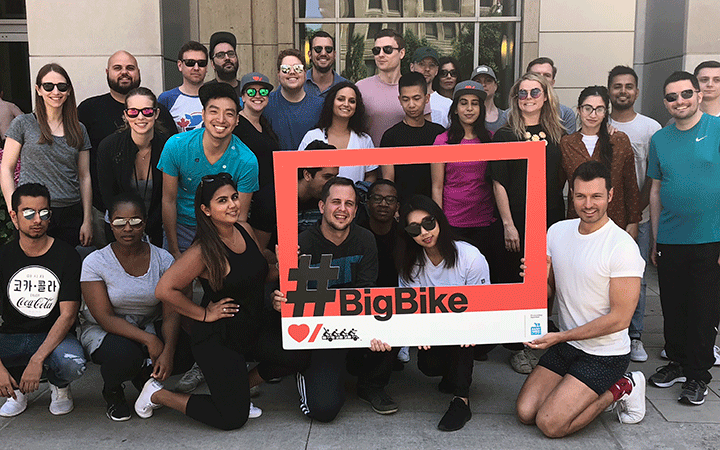 Big Bike Ride for the Heart and Stroke Foundation
Each year, Big Bike teams across Canada rally together to ride a "gigantic bike" to raise funds for life-saving heart and stroke research. We have participated in the Big Bike Ride for the Heart and Stroke Foundation since 2015, in honor of a colleague who passed away suddenly due to a cardiac arrest. Over the past 5 years, we raised over $23,000 for heart and stroke research.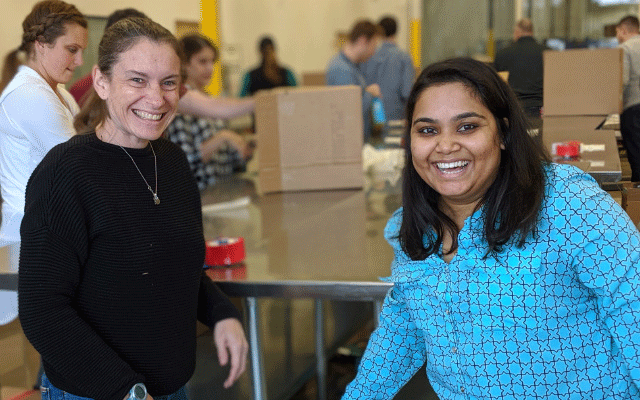 Second Harvest Heartland
Impact Week is a program that launched after a company executive, John Olson, passed away, as a nod to his life-long commitment to community service. Our teams volunteered at Second Harvest Heartland, repackaging bulk foods into family sized packages, sorting food from food drives, and labeling canned goods. We supplied nearly 3,000 meals to families in need.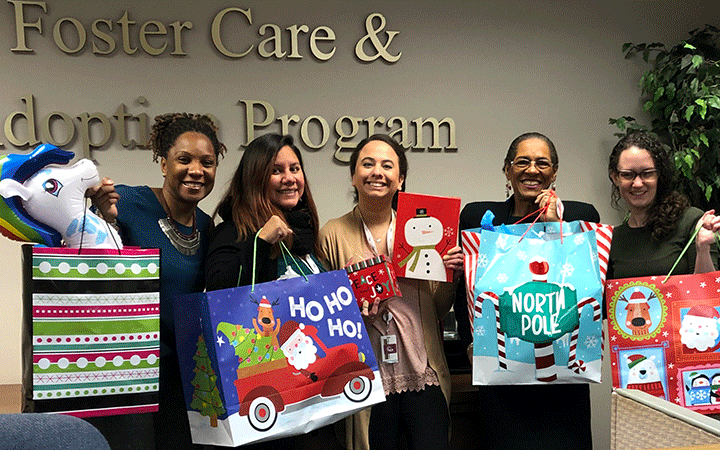 Fairfax County Department of Family Services
Our employees support their local communities in meaningful and creative ways. In Fairfax County, VA, our employees gave the Fairfax County Department of Family Services gifts for over 60 children and youth in the local foster care program.
Ensuring value through governance
Trust is the foundation for our relationships. Our Code of Business Ethics and Conduct embodies our commitment to build and sustain trust with clients, each other, shareholders, business partners, and other stakeholders. Governance—our corporate policies and structure—helps us operate ethically and in compliance with the law.
Past corporate citizenship reports