Corporate citizenship
We take our corporate responsibilities to heart. We cultivate the skills of our people, serve our clients with integrity, protect the planet, and support our communities.
Building our shared future
"ICF has always been a collection of people who care deeply about improving lives and making the world a better place. Both in our work and in our actions. For our clients and for ourselves."
Public health. Social equity. Climate change. The tremendous challenges of 2020 also gave rise to tremendous opportunity. Like so many organizations worldwide, we're using this moment to reimagine our approaches, solutions, systems, and infrastructure as we build our shared future.
We're supporting a future where extreme poverty is eliminated, inequality and injustice are overcome, and our planet is well-protected through our work that supports the United Nation's Sustainable Development Goals. Celebrating our purpose-driven culture. Deepening our sustainability commitment through science-based carbon reduction targets. Building our inclusivity acumen and listening to diverse experiences. And investing in our communities.
We are one humanity and one planet, with one shared future—and this is our story.
Get your copy of ICF's full Corporate Citizenship Report and read the highlights below.
Our people differentiate us. And our success is intimately linked to our culture. Attracting, retaining and growing the best talent is what sets us apart—and how we deliver outstanding results. We work hard to maintain an environment where everyone can thrive—as individuals and as a company.
36K
hours of training and professional development courses completed
14.2
average years of tenure for our officers
11.7%
turnover rate, below industry average
Promoting diversity, equality, and inclusion
We are at our best when all members of our team feel respected, included, and heard. We thrive when we can show up as our authentic selves. And we prosper when we are empowered to do our best work every day.
In the last year, we re-affirmed our commitment to diversity and inclusion and accelerated aspects of our program. This included setting goals, bolstering governance and accountability, and welcoming a new leader who brings leadership and best practices to our companywide initiatives.
53%
female leaders across the company
42%
of our executive leadership team are women or minorities
Pay equity
across race and gender for comparable incumbents in the same roles
Minimizing our footprint on the planet
Addressing climate change is an urgent global priority. And we're doing our part through the services we provide our clients and by reducing our own carbon footprint.
Since 2006, we've measured, reduced, then offset carbon emissions, including those from our business travel and our employees' commuting. We were the first professional services firm in the world to reach carbon neutral status. And now we're among the top 1,000 companies to set a science-based target, an approach to a zero-carbon economy that boosts innovation and drives sustainable growth.
We also launched the ICF Climate Center, drawing from our 40+ years as one of the world's leading climate consultancies. We're generating science-based research and practice-driven perspectives that not only offer a better understanding of climate change, but also help organizations foster and accelerate innovation, and establish clear, practical pathways forward.
As we grow, emissions decline
Though we grew in revenue, number of employees, and facilities square footage since our 2013 baseline, absolute emissions and emissions intensity decreased after purchasing renewable energy certificates.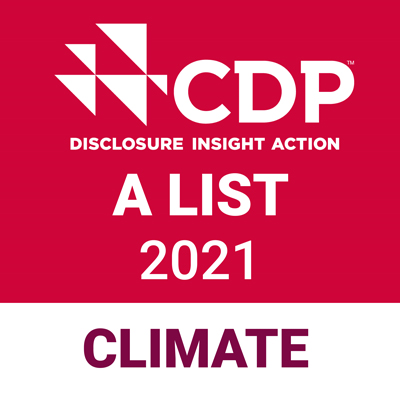 2021 CDP Climate Change A List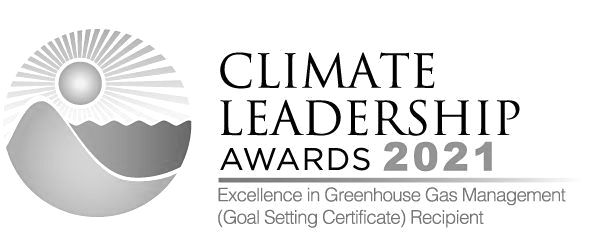 2021 Climate Leadership Award
Carbon neutral
since 2006 due to investments in high-quality carbon offsets
100%
net renewable electricity for
global operations via renewable
energy certificates
86%
reduction in greenhouse gas
emissions per employee since
2013 baseline
Supporting our communities
Building a shared future where everyone can thrive requires efforts to make our communities more equitable, just, healthy, and resilient. In response to the tremendous need, disparities, and racial injustice laid bare by recent events, our employees have donated vigorously. And we continued to amplify their charitable contributions by matching donations 1-to-1. Together with our employees, ICF donated $1.229 million to charity in 2020.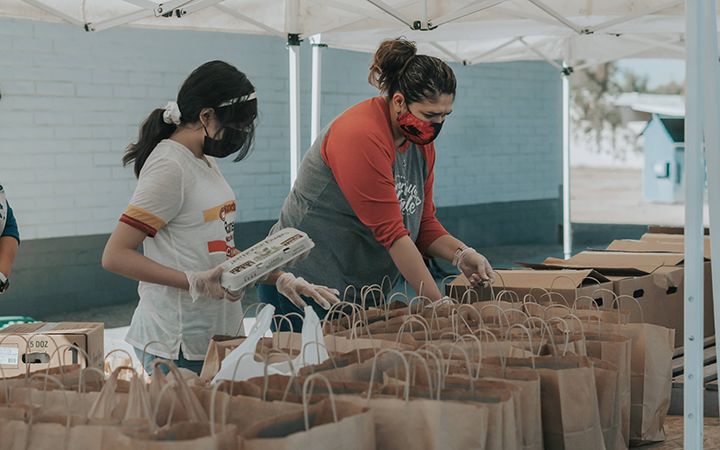 Collecting food virtually
Our Southern California teams held virtual canned food drives raising $2,800+ for four local food banks: San Diego Food Bank, Second Harvest Food Bank – Orange County, Los Angeles Regional Food Bank, and Feeding America Riverside – San Bernardino.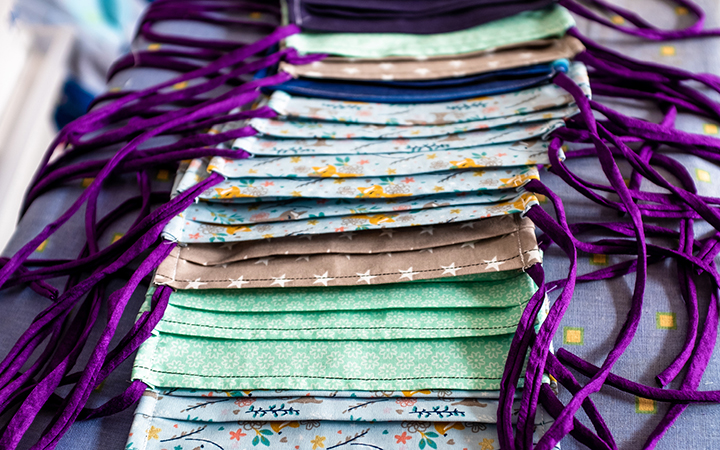 Making a difference by making masks
Our employee volunteers made masks and shields for first responders, frontline workers, and other vulnerable populations. They shared their patterns, tips for sourcing materials, and photos of their potentially life-saving craftsmanship.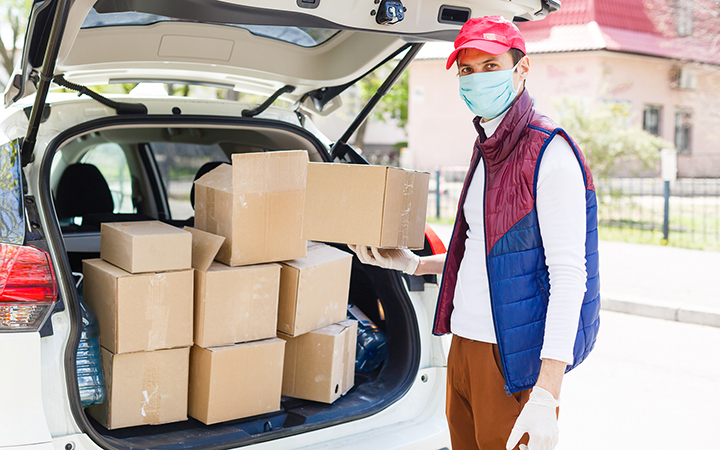 Meeting challenges for the community
Our Chicago, Illinois volunteer committee posted four simple challenges for others to complete safely at home: donate to local food pantries, write letters to nursing home residents, send care packages to animal shelters, and compete in a 5-K race.
Ensuring value through governance
Trust is the foundation for our relationships. Our Code of Business Ethics and Conduct embodies our commitment to build and sustain trust with clients, each other, shareholders, business partners, and other stakeholders. Governance—our corporate policies and structure—helps us operate ethically and in compliance with the law.
Past corporate citizenship reports