Rooted in our purpose of building a more prosperous and resilient world for all, we're meeting the moment by investing in our people, minimizing our environmental footprint, supporting our communities, and serving our clients with integrity.
Throughout ICF's 50+ year history, we've never shied away from meeting the moment—even during unprecedented global health, social, and environmental challenges. Not only are we supporting our clients in facing these challenges head-on, but we're also ensuring our own actions contribute to a more prosperous and resilient world for all.
In our latest corporate citizenship report, we share how:
Our employees find purpose and support, both inside and outside of work.
We're assessing climate risks and opportunities to achieve our sustainability goals, which include reducing greenhouse gas (GHG) emissions and remaining carbon neutral.
We're transforming communities around the world—through our work and in our giving.
Investing in our people
By empowering a diverse workforce, we discover innovative solutions to the most pressing issues of the day. We strive to create an environment that's both welcoming and inclusive, where problem solvers can deepen their knowledge, collaborate with others, test out new ideas, and grow their careers. Our people choose ICF every day because they find purpose in our work.
86%
of employees share they're
proud to be part of ICF
75K+
training and technical courses
Pay equity
across gender and race
Minimizing our footprint on the planet
Climate change continues to profoundly impact people, communities, and ecosystems around the world. We're meeting the moment through our
climate, energy, and environmental work
for our clients—and in our own actions. Through our actions toward our own science-based GHG emission reduction targets, we encourage others to do the same. View our
CDP report
to see how we're implementing the recommendations of the Task Force for Climate-related Financial Disclosures (TCFD).
As we grow, so does our commitment to sustainability
We've grown in many ways over the past 10 years: revenue, number of employees, and real estate footprint. And we're proud that the purchase of renewable energy certificates—along with how we use energy more efficiently and slash emissions from our business travel and commuting—means our absolute emissions and emissions intensity have decreased compared to our 2013 baseline.
Carbon neutral
since 2006 due to a reduction strategy and investments in high-quality carbon offsets
100%
net renewable electricity for global operations via renewable energy certificates
90%
reduction in scope 1 and 2 greenhouse gas emissions since 2013 baseline
As we're reducing our own carbon footprint, we're helping our clients decarbonize.
The
ICF Climate Center
generates science-based research and practice-driven perspectives that not only offer a better understanding of climate change, but also help organizations foster and accelerate innovation, and establish clear, practical pathways forward.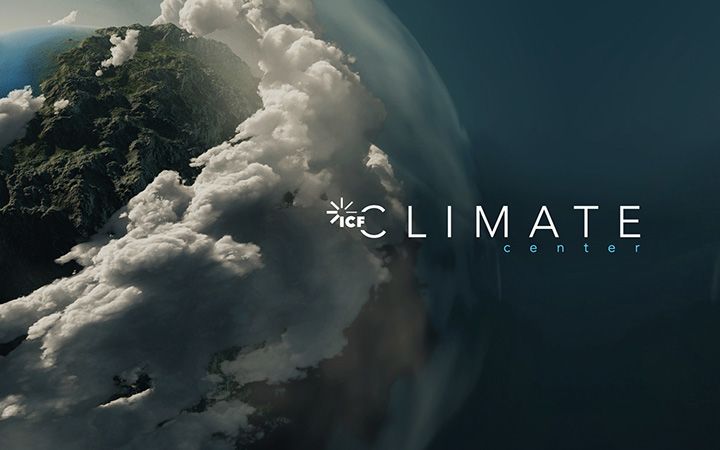 Supporting our communities
In the face of global challenges like poverty, injustice, and inequality, our employees are dedicated, local problem-solvers who are meeting the moment on a personal level. In the communities where they live and work, they're volunteering for worthy causes, providing financial support, and promoting sustainable and inclusive practices.
$1.46M
charitable donations from employee giving and company matching funds
1:1
company match of employee donations
7K
reported employee volunteer hours, more than double from last year
Living our purpose and values
Ensuring value through governance
Trust is the foundation for our relationships. Our
Code of Business Ethics and Conduct
embodies our commitment to build and sustain trust with clients, each other, shareholders, business partners, and other stakeholders. Governance—our corporate policies and structure—helps us operate ethically and in compliance with the law.
Past corporate citizenship reports