Digital modernization report: Top trends shaping government in 2023
From big data to zombie apps to staffing challenges, our latest research reveals opportunities for agency leaders to get ahead. 
Data and analytics
Transform data into insights that drive value across your enterprise.
Unlock the power of your data.
Data holds the key to improved outcomes and customer experience. But it may be locked in silos, inaccessible, inaccurate, or incomplete—slowing you down when you need to accelerate.
How do you empower your workforce and become a data-driven organization?
A strong data foundation opens a world of innovation and helps you make real-time, highly-informed decisions when it matters most—whether detecting infectious disease outbreaks, evaluating decarbonization pathways, or analyzing large genetic datasets to discover life-saving treatments.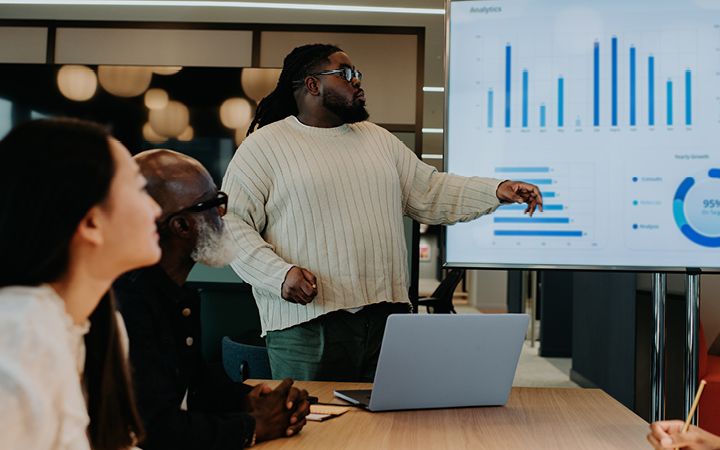 Our data modernization approach
To translate data into insights, you need a strong pipeline of accurate, high quality, and comprehensive data to power your analytics. That's why we anchor our data solutions in deep domain expertise.
Our experts can work with your enterprise data—modernizing your infrastructure and developing data strategies that align to outcomes—or use publicly available or proprietary ICF data and technology platforms to help you make informed decisions.
We have 2,000+ public health experts and 2,000+ climate, energy, and environment specialists who understand your systems, policies, and regulatory frameworks. They know how to work with your data. And we pair them with data science and technology experts to accelerate meaningful solutions tailored to your context and mission needs.
200+
data and AI practitioners
20+ years
leveraging data and AI in transformational federal programs
4,000+
experts across industry domains
Our data and analytics services
Align your data and analytics capabilities to business outcomes, both for the near- and long-term.
Data and analytics strategy
Modernize your approach to data with a comprehensive data strategy and leverage data cloud platforms to centralize all aspects of data management.
Data governance
Establish policies, processes, and standards to ensure data is consistent, trustworthy, and properly applied across the enterprise.
Predictive analytics
Predict outcomes based on historical data, helping anticipate potential issues such as disease outbreaks, crime hotspots, climate risks, energy trends, or infrastructure failures.
Fraud detection and prevention
Analyze transactions, claims, and other data sources to combat fraud, waste, and abuse.
Data skills training
Empower your workforce to unlock the value of data with focused and effective training and
change management
solutions.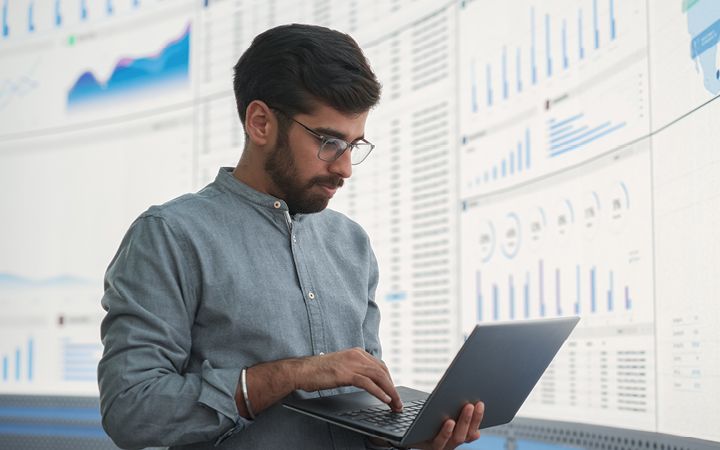 Develop consistent and repeatable data practices across your organization.
The secret to unlocking value from your data? Manage it like a product. We bring a data product mindset to our modernization work, creating high-quality, ready-to-use sets of data that anyone in the organization can access and apply to their business challenges.
Related industries, services, and solutions