Digital modernization report: Top trends shaping government in 2023
From big data to zombie apps to staffing challenges, our latest research reveals opportunities for agency leaders to get ahead. 
Scaling IT value across your organization
Expand the scaled delivery of holistic, cost-saving digital products and applications through our Digital Services Center (DSC).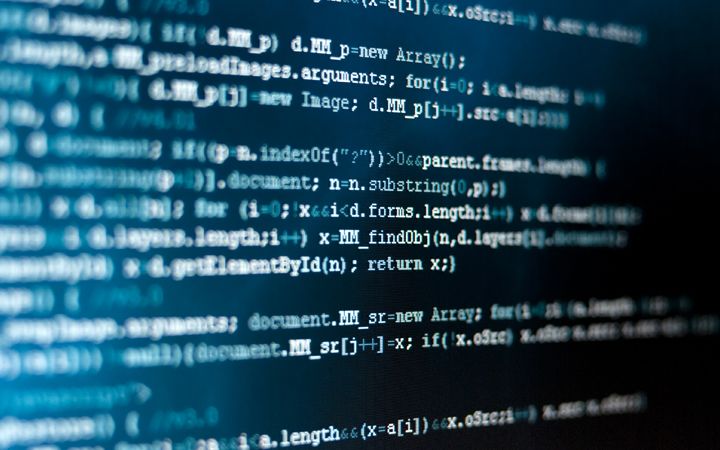 Engineering powerful platforms
Any agency gets its real power and value from core platform environments that reduce risk, save money, and offer scaled business solutions. At ICF, our operations team does the day-to-day work of monitoring systems, managing platforms, and every other aspect of the DevOps pipeline to ensure your platforms are always secure and are able to act quickly and efficiently as your business mission evolves.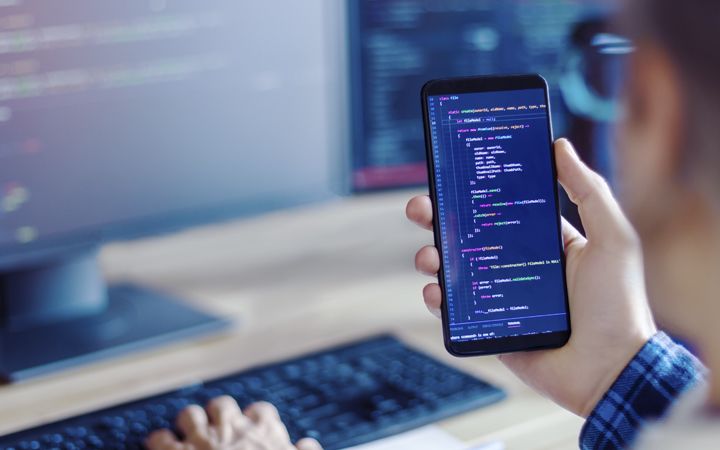 Developing applications fast
ICF does more than just provide you with a solid business platform. We also build digital applications that support the mission and goals of both your engineering team and your operations team via our Digital Services Center (DSC). Using this efficient, "lean factory development" style, we can craft and deliver the applications you need fast—an estimated five days from initial concept to a team of developers ironing out an application's critical business functions to production launch.
Creating a community of practice
Rather than focusing on vertical models of organization, ICF focuses on a "community of practice." This horizontal organizational model is designed to offer more collaborative engineering support so that information automatically organizes itself into self-assembling groups. This approach does two things. First, it facilitates change management and greatly enhances platform adoption. Second, it helps your agency take advanced analytical leaps that can put it ahead of the competition.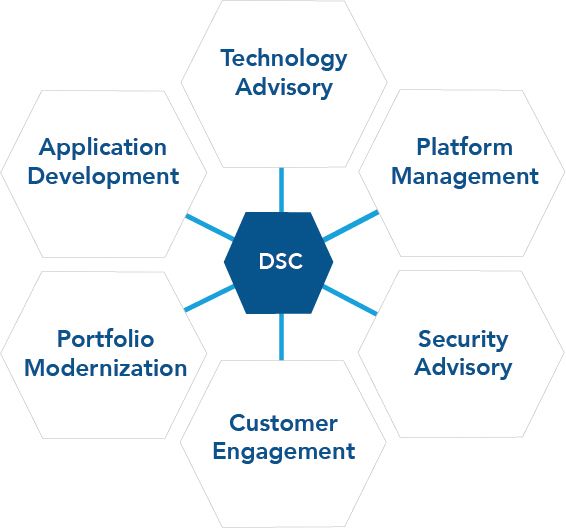 Our Digital Services Center (DSC) model scales IT value across your organization
Our integrated approach to service offerings through DSC streamlines customer engagement and innovation ingestion, accelerates the pace of modernization by exploiting economies of scale and time to modernize your legacy application portfolio, and maximizes process and staff productivity through process automation and elimination of data and information silos.
Services
Agile delivery teams
Agile software development and DevOps
Application architecture
Change and comms management
Development: MVPs and long-term programs
DevSecOps and release management
Enterprise architecture and transformation strategy
Knowledge management
License management and availability
Operations and maintenance
Platform support and advisory services
Product management
Security and monitoring
System engineering
System management

Our Digital Services Centers are shifting the landscape of digital transformation, earning us a G2Xchange Disruptive Tech Change Agent Award.
Related industries, services, and solutions