Digital modernization report: Top trends shaping government in 2023
From big data to zombie apps to staffing challenges, our latest research reveals opportunities for agency leaders to get ahead. 
Empower stakeholders and serve customers faster through a Digital Services Center
Achieving digital modernization across government starts and ends with a DSC
Customer centricity. Digital excellence. Human-centered design. Hyper-efficiency. These are terms more likely to be associated with the private sector as opposed to government. But today, driven by a range of factors, this is no longer the case. Seeking to improve citizen/customer experience (CX), user experience (UX), and fundamental performance, government agencies are in hot pursuit of advanced technologies.
The question is: How can CIOs, CTOs, and other leaders working in government offices and agencies first ensure their digital journeys are meeting the needs of both citizens and the organization at large, then, second, do so within a well-governed, secure, and cost-effective environment?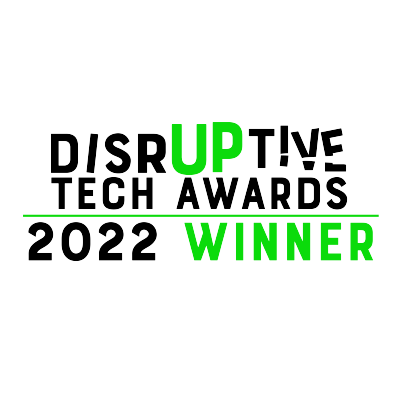 There's just one way to be certain: Adopt the model of a Digital Services Center (DSC). With ICF's DSC operations currently maintaining a presence in eight out of 15 cabinet-level agencies, supporting more than 830,000 users, we can speak to its benefits
from a position of authority.
In total, our DSC implementations to date have:
Integrated 180+ apps and modules
Saved millions of dollars across the federal sector
Rising expectations
Digital modernization in government is in high gear. It begins with pressure from "customers." Citizens interacting virtually—when, where, and on whatever device they like—are becoming exponentially less patient with rigid, cumbersome, manual interactions. This is by no means lost on government executives who themselves experience digital excellence in their own lives outside of work. Whether they are requesting car service or ordering items in less than two clicks from popular commercial websites, they wish to recreate these experiences of intuitive CX and UX for the public sector personnel and the citizens they serve.
Out of necessity, advancement in digital delivery by government has been further accelerated due to lockdowns during the pandemic. Nearly every agency needed to scramble to find ways to meet citizen demand for services in a zero-touch virtual environment, resulting in a surge of technology adoption.
Agencies are also being asked to harness massive amounts of data to inform their policies and decision-making plus create meaningful metrics to evaluate performance (against mission).
Unquestionably, government agencies are becoming decidedly more tech savvy, and often find themselves inspired by customer-focused technological advances from the likes of Amazon, FedEx, Apple, or many other leading private enterprises. But, invariably, in the race to adopt new technologies, disparate internal groups, anxious to act, move independently. Shadow IT emerges, and soon enough, the organization is operating a patchwork of technologies. Risks proliferate while opportunities go missing.
The objectives are clear. Evidence-based policymaking requires the sharing of information. Delighting users in an on-demand era requires capabilities such as robust chat bots; online scheduling, licensing, and permitting applications; or payment portals and thus new technology functions to provide a better experience. The organization wants to move fast, and to achieve agility.
But application development and deployment without sufficient governance leads to overlapping or worse, incompatible technology implementations, and the sunk costs that come with that. Solutions may indeed be up and running sooner rather than later—but desirable attributes ranging from synergy, collaboration, and interoperability to data-sharing, scalability, and cost effectiveness go unexplored.
Though absolutely a means to establish sound governance and reduce risks across the government agency's technology footprint, a DSC's core value is its ability to empower business stakeholders who want to serve their customers faster.
The rise of the DSC
Today, a growing number of government agencies are embracing the DSC model as a one-stop shop for all tech matters. Though absolutely a means to establish sound governance and reduce risks across the government agency's technology footprint, a DSC's core value is its ability to empower business stakeholders who want to serve their customers faster. By providing ready access to essential strategies, tools, and knowledge, the DSC enables the organization to enhance and accelerate customer centricity and overall performance against objectives through digital modernization.
A DSC can help any government entity:
Accelerate time to solution. Teams across the agency know where to turn for the expertise and guidance that can aid in solution development. The DSC can help teams define their core needs then pursue best-in-breed technologies to achieve their CX, UX, or related objectives.
Optimize the technology footprint. Working with the DSC assures interoperability, scalability, continuous evolution, and cost effectiveness. The DSC can help the agency assess its core platform, applications development, and related technology roadmaps, seeking an optimal diversification of providers.
Optimize resources. A key question for most government agencies or departments is achieving a better balance between in-house versus outsourced or co-sourced operations. Technology talent is in short supply, and often looks for opportunities to work at scale. Meanwhile, government officials have more on their plate than simply keeping up with technological innovation and operation. Individual clients of the DSC gain access to expertise and resources that might not be affordable or available otherwise.
Provide greater assurance. Though its driving force is to supercharge an agency's ability to harness technology for better outcomes, a core benefit of a DSC is the establishment of sound governance. With a DSC in place, an agency CIO, CTO, and their stakeholders achieve greater confidence that their technology opportunities are being realized in a controlled, risk-reduced environment.
Leverage data as a strategic asset. Capably executed, a DSC model becomes transformative. A DSC will help any agency improve its data strategies and capabilities including the thrust into advanced data analytics and even artificial intelligence. This is vital to any mission, but especially so to any agency seeking to improve its citizen satisfaction, policymaking, and performance.
Getting started
Amid rapid and widespread technology adoption, most government agencies need to take a step back and take inventory of their digital footprint. This includes data processes, cloud solutions, and all commercial and custom software and applications. It also requires a thorough mapping of the various stakeholders and actors using the available technology.
But from there, a capably conceived DSC uses data and other intelligence so obtained to help formulate a fundamental, robust, continuously evolving, and most of all, effective technology strategy. At this phase, agencies, or departments should consider using the RACI approach to identify roles and responsibilities: who is Responsible, who is Accountable, who needs to be Consulted, and who needs to be Informed?
With a better understanding of the mission and the organization, the DSC can begin to refine its focus, advising on everything from platform, best of breed applications, and best practices in data hygiene and management to training, upskilling, and systemwide cybersecurity.
Finding the resources
All agencies of any sufficient scale are likely in need of—or could at least benefit greatly from—the DSC model. And while some may have key DSC elements already in evidence, few have the resources or expertise to implement the full array of essential capabilities.
In practice, the most effective DSCs strike a balance between in-house, co-sourced, and outsourced solutions. An external partner can assist across a wide range of needs. This begins with fundamentals such as a baseline assessment of the current platform and its existing technologies. But ongoing needs may include devising a plan for portfolio modernization or cybersecurity.
An external provider can be especially useful in helping an agency improve its capabilities in CX and UX. For example, using a fast-evolving discipline known as empathy economics, AI coupled with data can uncover deep insights into citizen needs. From there, the DSC can help internal teams work in small iterations to test and refine CX-focused hyper-personalization and related strategies and applications. A similar tack can be taken in terms of UX. After all, tools are of no value if they are not embraced.
Certainly, any agency could explore these ideas on their own. But by harnessing scale economies, an external provider can greatly accelerate such efforts.
The DSC effect
In essence, DSCs can help agencies get the most from their platforms and surrounding technology environments, from core technology strategy development to day-to-day operations. Teams will be able to better access client and user needs then use lean, agile, or DevOps models to develop, test, refine, and deploy better applications at a much faster rate.
DSCs can create a center for resources, guidance, communication, and change management. The agency in question gains access to scale economies that become a springboard for digital modernization across their entire operating footprint.
As more digital workflows are being generated and processes are becoming automated, the best thing an agency can do is build out a DSC. With this kind of technology support ready for adoption, it's truly an exciting time in the public sector for those interested in digital modernization.
For more information on DSCs and how ICF can help implement them, please click here.
Discover how we drive IT modernization for federal agencies.