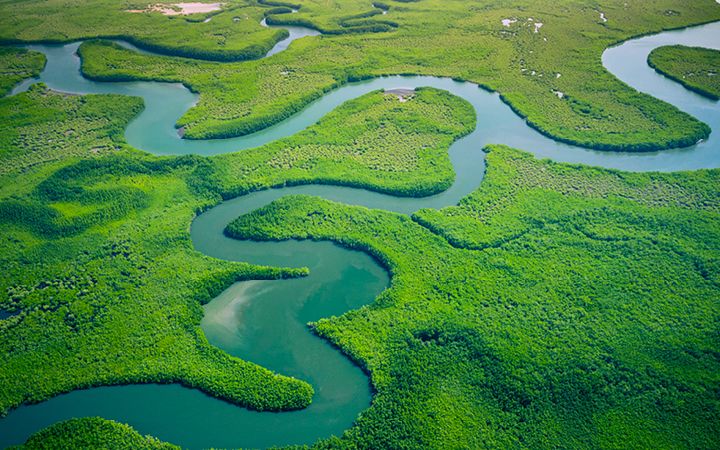 Sign up to receive exclusive Climate insights
Sign up to receive exclusive Climate insights
Sign up to receive exclusive Climate insights
Want to hear more from our experts? Get the Climate newsletter.
Want to hear more from our experts? Get the Climate newsletter.
Want to hear more from our experts? Get the Climate newsletter.
Subscribe now
Businesses are ready for the biodiversity sprint...and the marathon ahead
The biodiversity crisis is at a tipping point. Fortunately, so is support for a "New Deal" to stop biodiversity loss in its tracks. ICF experts explain why the time is now, and how to get your business involved.
As the 2019 European Business and Nature Summit concluded in Madrid, a strong consensus emerged among participants that the coming 12 months offer a unique opportunity. It involved the establishment of a strong and ambitious "New Deal" for nature and people as part of the global biodiversity framework, which countries are expected to adopt in October 2020 in Kunming, China.
This framework has the potential to change the rules of the game and offer ways to halt biodiversity loss by 2030. Two key reasons bolstered this sense of enthusiasm: 1) we have the ingredients required to reach such a deal, and 2) the timing is right.
A recipe for preserving biodiversity
The ingredients—or necessary elements of a potential deal—discussed at the European Business and Nature Summit include a variety of timely developments:
Policy, business, finance, and civil society leaders are driving the sense of urgency to stop biodiversity loss at the highest levels—such as heads of state and CEOs.
There are increasing business cases for the full integration of biodiversity and nature into business models and risk management frameworks, with committed business leaders encouraging others to follow them.
The financial sector is ready to follow the front-runners and take responsibility by measuring and disclosing its impacts and dependencies on nature and biodiversity. It is committing to meaningful science-based targets.
There are engaged policymakers around Europe—and the world—agreeing on the need to set up a strong supporting framework for businesses and other entities to achieve the desired objective of nature neutrality.
There is an increasing acceptance of the absolute necessity to integrate climate, nature, and inequality emergencies if any of these challenges are to be solved.
But also—and importantly—all stakeholders realize the challenges ahead in terms of scalability of existing solutions and mainstreaming the nature agenda. This initiative will require joint efforts and strong coalitions, going beyond traditional competition among businesses.
With the organization of the United Nations Biodiversity Conference of the Parties in Kunming, 2020 will be the "super year" of biodiversity. Unlike ever before, biodiversity and nature will be at the core of the international policy and economic agendas—starting with the World Economic Forum in Davos in January. A series of other events such as the IUCN World Conservation Congress in Marseille will continue to build momentum towards the upcoming October conference.
The timing to create an ambitious and inclusive post-2020 biodiversity framework couldn't be better.
This is, of course, easier said than done. In order to send the right signal to policymakers, it is key for businesses and financial institutions to move from public announcement to commitments, and from commitments to actions and impact. For these reasons, companies and financial institutions now have the opportunity to take responsibility and engage in this process, measure their impacts and dependencies on biodiversity, and move towards net positive biodiversity gains. This can be achieved by:
If you grasp the absolute necessity for your business to address biodiversity and natural capital but are not sure where to start, don't hesitate to contact us at ICF. Our experts will be happy to guide you through the process.
Younger generations are watching us. Let's make this happen!
Explore insights on how to drive low-emission transitions and build resilience against the effects of climate change.
Go to Climate Center
New climate data reveals warmer, wetter future for the U.S.
In this report, our climate scientists project some Americans could experience 42-61 additional days with temperatures above 95 F by midcentury.