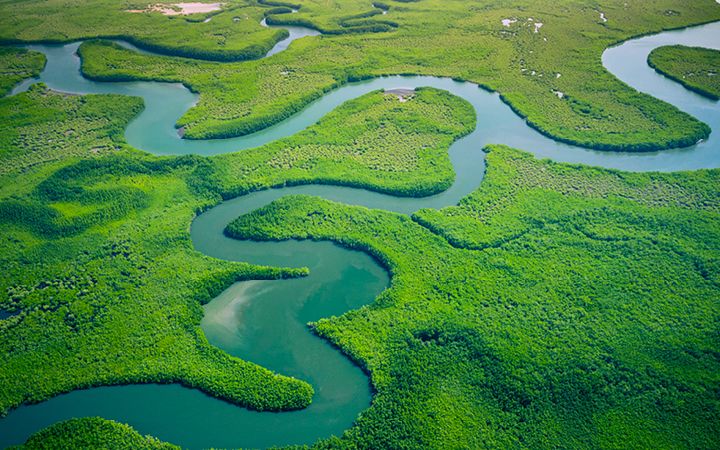 Sign up to receive exclusive Climate insights
Sign up to receive exclusive Climate insights
Sign up to receive exclusive Climate insights
Want to hear more from our experts? Get the Climate newsletter.
Want to hear more from our experts? Get the Climate newsletter.
Want to hear more from our experts? Get the Climate newsletter.
Subscribe now
Early December 2022 saw the first ever wind energy auction for offshore leases in the Pacific region. It was a significant milestone toward achieving President Biden's goal of deploying 30 GW of offshore wind energy capacity by 2030.
As developers are beginning the process of bringing new offshore wind projects online, one of the key steps will be stakeholder engagement. While it is often viewed as an activity required to satisfy regulations, we know that stakeholder engagement can—and should—be so much more. Done well, stakeholder engagement allows you to connect with targeted communities and solicit input in order to use that feedback to create tailored messages for key audiences and shape the project to be reflective of community interests and needs.
Early engagement is critical to inform, educate, engage, and evolve
Based on our experience supporting the Bureau of Ocean Energy Management (BOEM) on East Coast offshore wind farms, we've found that stakeholder engagement should start early (and continue throughout the project lifecycle) in order to be truly effective. Communicating early and often has proven to aid in keeping projects on schedule, defensible, and fostering long-term community relationships.
Early engagement involves developing a deep understanding of communities—and a recognition that communities are not monolithic. Any project will include a vast number of stakeholders, from property owners and concerned citizens to relevant federal agencies, tribal governments, and environmental justice communities. Connecting to each community in the right way and ensuring all voices are heard is key to creating an open, transparent, and equitable process.
Here are our stakeholder engagement best practices and action items to keep you ahead of potential pitfalls that can slow down your projects or stop you in your tracks:
Best practice #1: Seek to understand
Seek to connect and learn about each group's unique interests and concerns as you work to build community-centric goals to foster lasting relationships and partnerships. One of the best ways to do this is to be present in your community in an authentic way. Only showing up to talk about a proposal or project in a formal meeting is too late.
Action to do now: Stop talking and start listening to the community—what issues or topics are of interest to them, what is important to them, and what makes their community unique.

Best practice #2: Take a data-driven approach
Use digital insights to perform audience assessments and sentiment analyses. This will help you build early strategies to ensure the right people are reached at the right time with the right message.
Action to do now: Use data to tell your story in a way that will resonate. Translate technical terms to make the story accessible to your audience.

Best practice #3: Build multi-tiered engagements
Provide your community and stakeholders with opportunities that work for them—whether that's community meetings, virtual meetings, or in-person events such as town halls and site tours. Create opportunities to work together as partners, and ensure your stakeholders feel valued and a part of the process, while increasing trust and understanding.
Action to do now: Let your community know that you are a long-term partner by providing them opportunities to engage with you in developing a shared vision for the future.
New climate data reveals warmer, wetter future for the U.S.
In this report, our climate scientists project some Americans could experience 42-61 additional days with temperatures above 95 F by midcentury.