Case Studies
European Commission
Not your fairytale trolls and pirates
An unusual way to promote product safety to European consumers
Challenge
As online shopping increases, so do the risks for consumers. Shoppers may buy products without checking their origin or whether they are compliant with the EU norms. To protect the health of online shoppers, European Union, the
European Commission Directorate-General for Justice and Consumers
(DG JUST) decided to raise awareness about the potential threats and empower consumers to make
safe product choices
without scaring them or disrupting e-commerce in any way.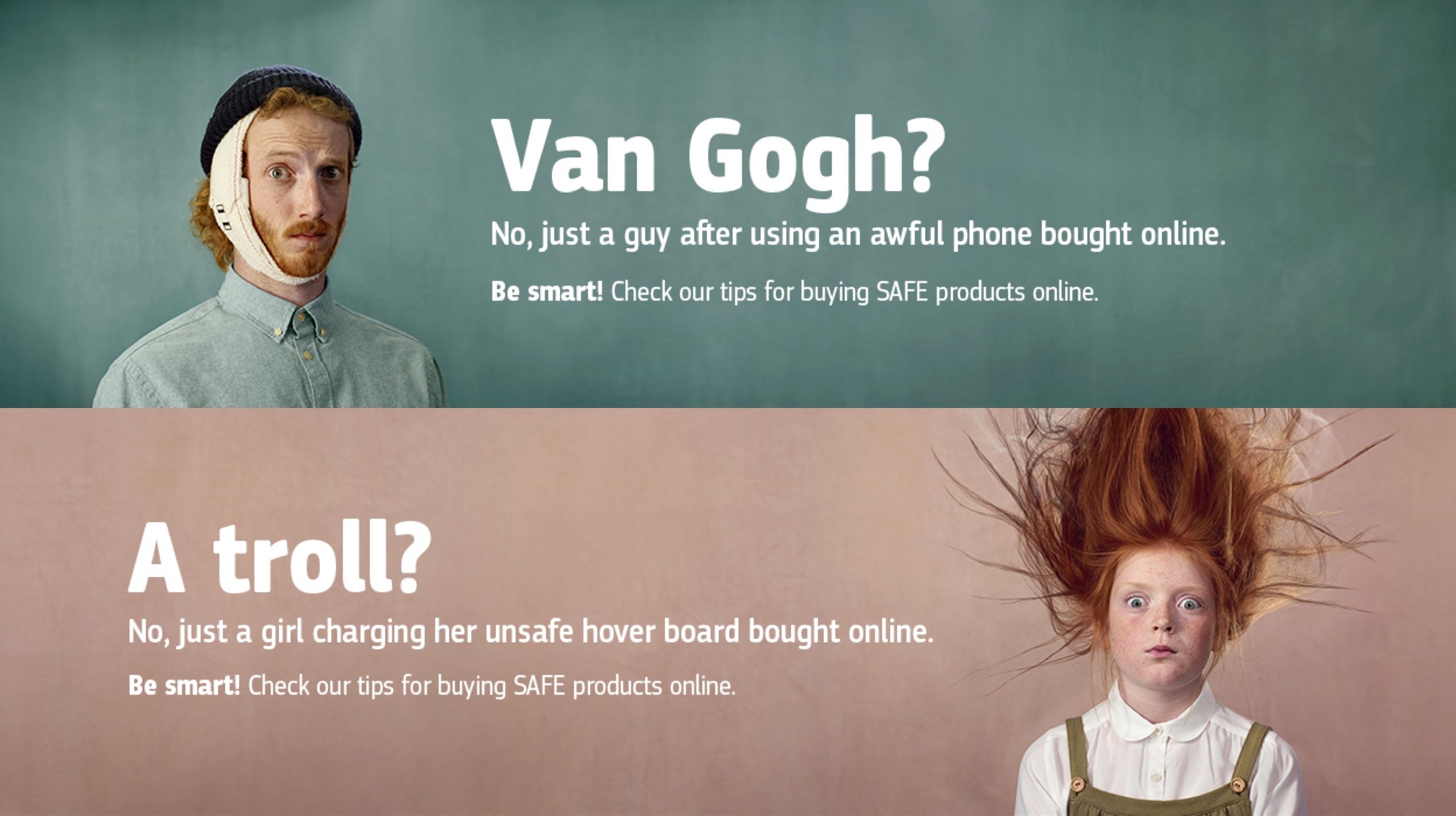 Approach
We implemented a light-hearted approach rather than one based on fear. Our unusual angle intrigued the target audience. We showed the physical conditions of well-known symbols in popular culture such as pirates, trolls, or Van Gogh as the result of buying unsafe or noncompliant products. The creative idea came to life in short and snappy formats, perfectly adapted to social media channels. Together with DG JUST, we targeted shoppers during key online shopping moments, across digital channels, and through a live event.
Payoff
The unexpected imagery drove consumers to explore safety tips for online purchases. Based on its successful rollout in Estonia, Spain, and Sweden, the campaign materials were distributed in all member states.
more online clicks than expected
Navigating the new realities of post-election discourse
Join our webinar on December 9 to learn how companies can assure an inclusive and productive work environment well-positioned to tackle the challenges ahead.