"I owe it to others to give back"
Calithea Steward believes in Head Start. Before she was a Head Start Region IV* specialist for ICF—and before she was an Early Head Start parent—she saw, firsthand, all the good these programs do.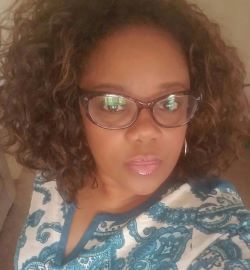 "I was raised in the neighborhoods that didn't have 'the best of the best,'" Calithea admits. "I saw the difference—in real time—when respect, reciprocity, cultural awareness, motivation, and healthy learning environments became the cornerstones of change. I witnessed magic before my eyes."
–Calithea Steward

That's where she found her passion. "We flourished because a few great leaders took the time to make a difference in our lives. I owe it to [them] to give back."
And so, her career in early childhood education began. She started as a policy council chair, then center manager, then home visitor, then a training specialist with Tennessee's Early Childhood Training Alliance. There, she supported school readiness goals targeted toward increasing math and literacy skills.
A referral first drew Calithea to ICF.
The company's
mentoring program
and internal learning center (the Learning Institute) nurtured a career pathway for success and job satisfaction.
"I appreciate the company's blend of passion, respect for the field, and mission centered values that include professional development." This—plus her approach to remote working—helped Calithea succeed at ICF. "I embraced an innovative journey to support my teams and built capacity while not being face to face with them on a daily basis." It also gained her national recognition. Her strategies were incorporated in Debra A. Dinnocenzo's book on virtual workplaces, Working from a Distance: Being Your Best When You Are Not with the Rest?
Be intentional about networking and building relationships with staff and coworkers. […] Send handwritten notes; keep pictures of important moments… Then, when you connect again, recall those events and ask about how things are going. It's a great relationship builder. – Calithea Steward, from Working from a Distance
Today, Calithea puts those theories to work, across multiple state government agencies. Her diverse background with Tennessee's Child Care Resource and Referral and Head Start catapulted her ability to build across sectors on regional and national levels. She's the thread that binds strong communications with data—across local, regional, and federal child welfare and mental health agencies and systems that impact Head Start Services—to find positive outcomes for children and families experiencing homelessness. Especially in infant/toddler environments and natural play environments—and through coaching, change management, and data visualization.
She's also an amateur chef, known for treating her family to her "world-famous" liver and onions, and hosting events that bring friends and family together. That includes her first grandchild, who just celebrated her first birthday, as Calithea embraces life as a 'Glamma.' ("Granny just did not fit my personality!") And lives by her own mantra:
Children and your love for them will STRETCH you—Grow with it and enjoy every moment!

ICF taps into your passion to help you thrive, personally and professionally. Learn more about ICF career opportunities in Program and Policy Management or Government Policy.
*Tennessee, Alabama, Georgia, Florida, Kentucky, Mississippi, North Carolina, and South Carolina