Analytics, AI, and impact
Insights that unlock your organization's potential.
Empower your vision and drive your business with best-in-class analytics practices.
Collection
Proactively anticipate needs to optimize customer experience and develop longstanding relationships
Acquisition
Ingestion
Extraction
Web scraping
Surveys
Database queries
Batch imports
Log mining
Streaming data
Curation
Organize and prepare raw data for analysis
ETL/ELT
Image processing
Linking
Cleaning
Aggregating
Sorting
Feature recognition
Signal noise reduction
Analysis
Deliver relevant products and stay competitive when demand changes or new technology is developed
Exploratory data analysis (EDA)
Modeling
Data mining
Causal analysis
Probabilistic analysis
Correlation analysis
Segmentation
Anomaly detection
Natural language processing
Machine learning
Deep learning
Visualization
React in real time and make the customer feel valued through personalization and service
Reporting
KPI tracking
Representation
Interpretation
Geospatial analytics
Abstract/summary visualization
Interactive/real-time visualization
Data strategy
Optimize and improve the customer experience according to business needs
Data governance
Data architecture
Needs assessment
Future state vision and roadmap
Organizational analytics maturity assessment
Data management
Increase revenue and take business intelligence to the next level
Developing APIs
Infrastructure planning
Backup and recovery
Logging
Access management
Data security
Cloud analytics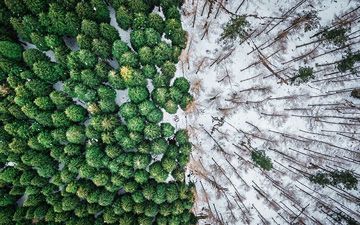 Custom climate risk analytics
By harnessing big data to create custom analytics, our experts leverage ClimateSight to create customized climate projections and risk analyses across any time horizon and geography, from small towns to the entire globe.
Related industries, services, and solutions