Digital modernization report: Top trends shaping government in 2023
From big data to zombie apps to staffing challenges, our latest research reveals opportunities for agency leaders to get ahead. 
CMS streamlines policy decisions with analytics
We provided tools and change management solutions to increase the speed, transparency, and agility of data analytics, modeling, and simulations for the Centers for Medicare & Medicaid Services (CMS).
RESULTS AT A GLANCE
99%
reduction in simulation time
< 3 hours
time required to model the policy impacts
The CMS Quality Payment Program (QPP) improves vital health programs by providing participation tracks that enable clinicians to focus on patient care. With evolving mission demands, the legacy regulatory impact analysis process no longer met the needs of the agency due to both technical and process constrictions. By implementing digital modernization solutions to increase the QPP's data analyses and simulations, the CMS is able to streamline policy decisions that benefit citizens and providers.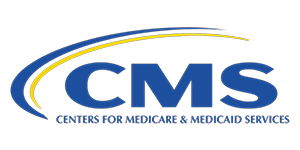 Challenge
Each year, CMS makes statutorily required policy changes and proposes other policy updates for QPP provisions of the Medicare Access and CHIP Reauthorization Act (MACRA). A regulatory impact analysis (RIA), which presents the costs and benefits based on the proposed policy changes, is also required by law. CMS must publish data including financial impact predictions for public comment in an effort to better shape future innovation and health policy decisions.
QPP leadership challenged us to maximize the transparency and reproducibility of the analysis process while minimizing the run time and cost for each simulation. This would enable their policy team to spend more time analyzing program decisions—like rural or urban provider settings—ultimately optimizing outcomes for patients and beneficiaries.
Related services and industries
Solution
We developed an automated, reproducible simulation and analytic process that included organizational change solutions and self-service tools that allow analysts to work directly with data in a streamlined process. By supplementing QPP production data and augmented production processes to implement the simulation methodology, we created interactive dashboards detailing the estimated impacts.
With this solution, data are not only accessible but preserved in a way that makes it easy to reproduce and simulate programs. To reduce the cycle time between questions and answers, we also worked with CMS to incorporate staff who work with dashboards and data for seamless, in-house data analyses. This creates a situation wherein teams can link policy decisions to actual data-driven analysis.
Results
These technical and organizational change solutions enable CMS leadership to make data-driven decisions in support of QPP policy development and rule-making.
In reducing simulation time—by 99% over the previous process—QPP now increases the amount of time available to consider other policy questions. This reduces the cycle time and allows the policy team to engage more thoroughly in the process, which also builds trust in program improvements among CMS beneficiaries and providers.