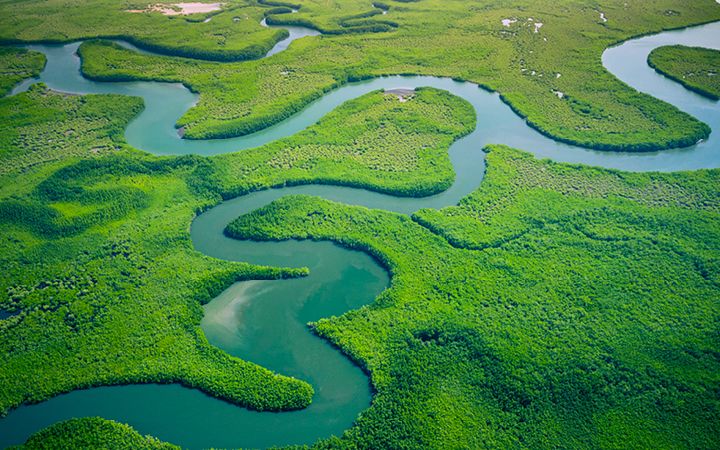 Sign up to receive exclusive Climate insights
Sign up to receive exclusive Climate insights
Sign up to receive exclusive Climate insights
Want to hear more from our experts? Get the Climate newsletter.
Want to hear more from our experts? Get the Climate newsletter.
Want to hear more from our experts? Get the Climate newsletter.
Subscribe now
The threats of climate change are rising, but utility responses lag behind. How should utility leaders balance their net zero goals and climate change mitigation strategies with the need to ensure system resilience? We have a proven approach.
The resilience investment gap, according to an ICF analysis, comes to more than $500 billion. This is the magnitude of the investment required to provide the resilience U.S. investor-owned electric utilities need to address the risks associated with climate change. But relatively few utilities have developed comprehensive strategies detailing how they plan to address the threats associated with climate change.
Changing threats drive the resilience gap
Explore insights on how to drive low-emission transitions and build resilience against the effects of climate change.
Go to Climate Center
Rising temperatures account for nearly 60% of the $500B climate resilience investment gap.
The impacts of climate-related events vary by region and generally fall into four primary categories:
Rising temperatures increase electrical demand while degrading the capacity of equipment such as transmission lines and transformers, representing 60% of the total climate resilience investment gap.
Extreme storms can wipe out critical infrastructure. Adaptations needed to harden infrastructure against extreme storms represent around 13% of the investment gap.
Wildfires require utilities to harden electrical systems against causing or being damaged by wildfires, representing 22% of the climate resilience investment gap.
Rising sea levels can cause and exacerbate coastal flooding that risks inundating power plants and substations. Adaptations needed account for 5% of the investment gap.
Developing a plan
An important preliminary step in developing a resilience plan is to evaluate and detail the vulnerability of key assets, operations, and processes. This requires a high-level screening of infrastructure that can prioritize areas requiring further investigation and analysis.
This analysis can draw on readily available regional or national climate data. Seattle City Light, for example, developed a climate vulnerability assessment to help determine whether potential impacts are likely and consequential enough to warrant investment in climate adaptations.
When conducting a vulnerability study, it is important for a utility to use climate analytics to assess if and how their specific assets could be affected by changing weather patterns. Climate analytics cut through the confusion by using a large ensemble of models to generate future climate conditions that can be tailored to the requirements and circumstances of a specific utility. The resulting data has more clarity than standard climate model outputs or global averages—allowing for a more tangible path of action.
But there is no way to avoid uncertainty about the future. This is one reason we often recommend a flexible adaptation pathway approach in our work with utilities. Flexible adaptation pathways allow utilities to adjust actions and plans as new information becomes available. This approach also accounts for decisions that may need to be made in the future, but bakes flexibility into the timing and selection of these actions—allowing utilities to adapt to environmental, technological, and regulatory change.
To create a plan that will effectively guide implementation and investment, utilities must also work with relevant stakeholders to determine core resilience goals, given the importance of customers and the community. Utilities must clearly define and convey the value that the proposed resilience investment provides to stakeholders, especially for their most critical and vulnerable customers.
Finding integrated and collaborative solutions
Even after performing a vulnerability analysis and developing a flexible resilience plan, utilities can still face competing priorities for funds. Most hardening activities do not see direct results, and this makes it even more difficult to address the resilience investment gap.
Utilities can be more successful at gaining stakeholder support by stacking and integrating resilience benefits. Building a stacked and integrated solution—such as utility battery storage and undergrounding—within a single project allows for each invested dollar to support multiple strategic goals.
Electric utility systems are interdependent with a range of other services and infrastructure streams, such as water utilities and fuel suppliers, so it's important to seek support from agencies responsible for functions that are both upstream and downstream of utility operations.
The key to closing the resilience gap and preventing or mitigating damage to utility assets and stakeholders' interests is to develop a robust data-backed plan. A successful resilience strategy should be flexible enough to adapt to the uncertainties of an operating environment in which the only certainty is that the climate, regulations, and even utility business models will continue to change.
To learn more about how to identify and prepare your utility for increasing climate risks, download our resilient power report.
New climate data reveals warmer, wetter future for the U.S.
In this report, our climate scientists project some Americans could experience 42-61 additional days with temperatures above 95 F by midcentury.