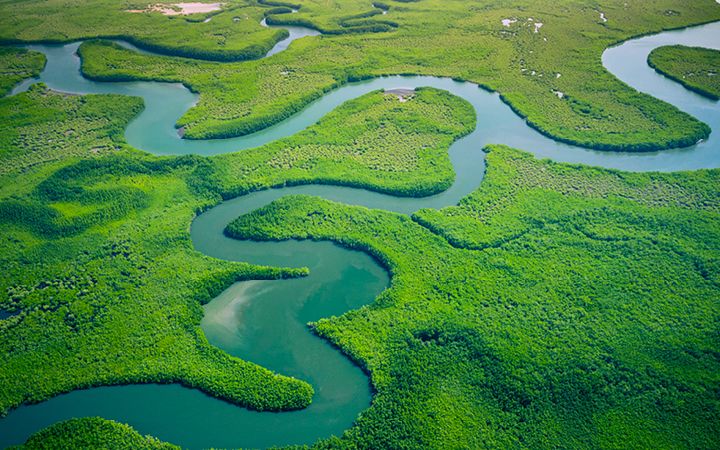 Sign up to receive exclusive Climate insights
Sign up to receive exclusive Climate insights
Sign up to receive exclusive Climate insights
Want to hear more from our experts? Get the Climate newsletter.
Want to hear more from our experts? Get the Climate newsletter.
Want to hear more from our experts? Get the Climate newsletter.
Subscribe now
Former FEMA executive joins ICF team
Marko Bourne recently joined ICF as senior vice president for disaster management following a distinguished career in both the public and private sector. From Hurricane Katrina to Superstorm Sandy to the storms of 2017, he's seen it all!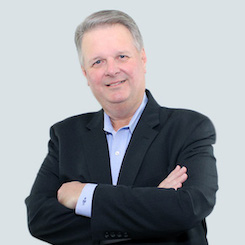 Marko now brings his wealth of experience to ICF, where he'll focus on significantly expanding the scope and scale of our capabilities in disaster response, recovery, mitigation and resilience.
Marko talks with Andrew LaVanway, senior vice president and disaster management division lead, about his experience and what he brings to ICF.
"Communities across the U.S. increasingly need the expertise that Marko brings. With deep expertise across all phases of emergency management and virtually every funding stream, he is a first-call resource before, during or after any adverse event."
Andrew: If you think about the amount of time you spent in government, and in the private sector, what's the thing that brings you to ICF? What is the thing that you think you can do here?
Marko: Well, for years, supporting both the federal government side of this, and of course, I was in state and local government, so I have that perspective. One of the things about ICF that intrigues me has always been I think one of the biggest strong points about the company is it supports state and local, not just the federal government, not just commercial, but everyone who's a player, a stakeholder, in this entire world.
I miss the state and local part of it. I spent far too many years supporting the federal side of the equation, which is rewarding and wonderful, but I miss the folks that I used to work with every day. I've been a firefighter and a police officer. I've been in this for about 35 years, and those are the folks I most identify with. My federal time was wonderful, but it's really a function of the ones who are actually affected and can make a real positive change. It's the state and local folks. And so ICF just is that perfect avenue because you've got a long history of working with state and locals, and I want to continue and grow that support, and it's definitely the right place to be.
Andrew: So, if you go back and think about those times wearing a yellow hat and rolling up hose, what are the things that you think you learned in the fire service that you bring to the job now?
Marko: The quickest and most important lesson is teamwork. Fire service operates on teamwork. We're not a bunch of individuals. There is no lone ranger activity. You rely on the person next to you and the next person on that team because your life will depend on it and because the actual work required requires a team. That's really true of disaster work as well. There is no single entity that can do everything. It is always about how you can get the best of everybody to work together in order to solve a problem. And the fire service taught me that. The fire service taught me about how to organize operations. The incident command system, which is the core of what fire service created back in the 70's, is now the basis of the national incident management system. There was a reason for that. It's because it's all about teamwork and multidisciplinary teamwork. Those two lessons, I think, actually translate really well into business the same way. It's about teamwork.
Andrew: Where do we think ICF is going to provide the greatest amount of value, both to our state and local partners as well as to our federal partners?
Marko: Well, I think one of the things is really the understanding that managing any disaster is a function of understanding where all the resources are and how to best utilize them. ICF is well positioned to do that, whether it's working directly for the federal agencies that are providing some of the funding, but also understanding how that funding is supposed to be used. Secondly, it's about incorporating ICF's understanding of both the private sector community, the commercial world, the technology world, into how to make recovery much more robust, how to make response much more effective. And ultimately, how we can help these communities really understand resilience, what resilience really means, and how to affect the community in a way where the next series of disasters don't have the effects that maybe prior ones did.
Want to hear more? Listen to the full audio interview.
ICF has experts in natural disaster preparedness solutions who can help your team create a comprehensive disaster management program.
New climate data reveals warmer, wetter future for the U.S.
In this report, our climate scientists project some Americans could experience 42-61 additional days with temperatures above 95 F by midcentury.