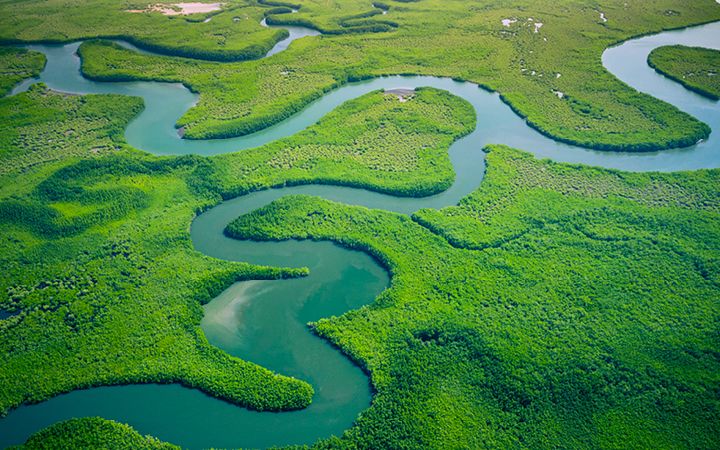 Sign up to receive exclusive Climate insights
Sign up to receive exclusive Climate insights
Sign up to receive exclusive Climate insights
Want to hear more from our experts? Get the Climate newsletter.
Want to hear more from our experts? Get the Climate newsletter.
Want to hear more from our experts? Get the Climate newsletter.
Subscribe now
In a new article for ClimateLinks, Robert Kay explains why small island developing states (SIDS) face unique challenges when it comes to adopting renewable energy.
Small Island Developing States (SIDS) in the Pacific are facing a future of sea level rise, increased frequency and intensity of weather events and ocean acidification. These climate impacts threaten development gains, infrastructure and even continued human existence in the region.
In the face of these threats, SIDS have begun a shift toward low-carbon, resilient development, including a transition to renewable energy technologies such as solar photovoltaics, wind, biofuels, geothermal and hydropower. A new paper in the Resources to Advance LEDS Implementation (RALI) Series explores these climate challenges and the progress of SIDS.
Challenges to Adopting Renewable Energy at the Island Scale
Renewable energy is becoming more popular in many countries around the world as the price of technology drops, but SIDS face unique challenges in adopting renewable energy. Many small island nations lack a reliable grid system on which to expand. Their small size and isolated nature make it difficult to build, operate and maintain renewable energy systems.
Inter-island transportation for repairs and materials is expensive. Even the physical environment—storms, floods, salt-laden winds and the like— stresses electronics and equipment, requiring more frequent repair and replacement. A lack of human resources and trained personnel for managing the systems limits local capacity for repairs and maintenance.
Kingdom of Tonga's Ambitious Goals and Energy Planning
Despite these challenges to renewable energy, SIDS are continuing to push forward, with countries such as the Kingdom of Tonga emerging as renewable energy champions. Tonga has laid out a series of aggressive renewable energy targets: 50% by 2020, 70% by 2030, and 100% by 2035. The Tonga Energy Road Map outlines a 10-year national strategy from 2010 to 2020 for building a more resilient, renewable energy system. The Pacific Islands Forum Secretariat heralded this Road Map as a model for how small islands should conduct renewable energy planning, and the Road Map has been used as an example for regional and global learning.
Tonga's strong vision for the transition to renewable energy has been backed by both policy leaders and investments from the international community. Former Deputy Prime Minister Siaosi Sovaleni has said that renewables are the only pathway to development and are crucial for the country.
Development assistance from organizations including New Zealand Aid Programme, Asian Development Bank and the International Union for Conservation of Nature has supported projects such as solar farms, solar water pumps, network upgrades and solar mini grids.
Tonga's experience can serve as a guide to help other Pacific Island countries and SIDS make similar energy transitions. Recently, Pacific Energy Ministers established the Pacific Centre for Renewable Energy and Energy Efficiency (PCREEE) to promote renewable energy and energy efficiency investments, markets and industries. On a broader scale, PCREEE and other similar bodies can serve as knowledge dissemination platforms, helping share the lessons learned in Tonga with other countries in the region and improving SIDS ability to withstand the effects of climate change.
New climate data reveals warmer, wetter future for the U.S.
In this report, our climate scientists project some Americans could experience 42-61 additional days with temperatures above 95 F by midcentury.