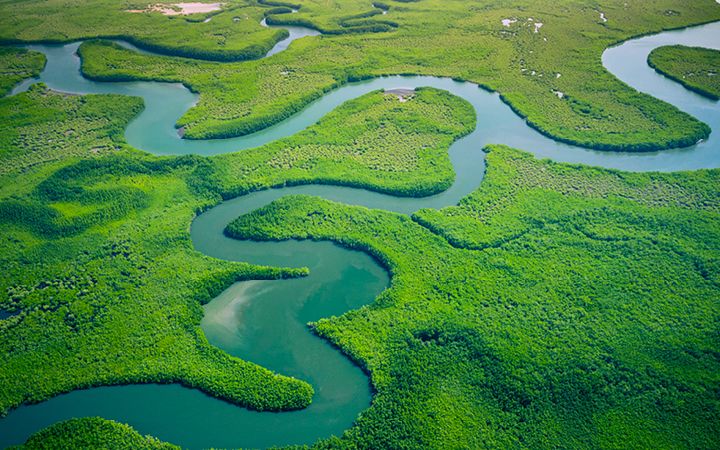 Sign up to receive exclusive Climate insights
Sign up to receive exclusive Climate insights
Sign up to receive exclusive Climate insights
Want to hear more from our experts? Get the Climate newsletter.
Want to hear more from our experts? Get the Climate newsletter.
Want to hear more from our experts? Get the Climate newsletter.
Subscribe now
We're helping Seattle City Light bring comprehensive, equitable fleet electrification solutions to their customers.
Electric vehicles (EVs) have the potential to significantly reduce greenhouse gas emissions (GHG) that not only contribute to climate change but can carry serious public health risks. Especially for those in disadvantaged communities which are often located in cities and adjacent to highways, therefore disproportionally affected by tailpipe emissions.
Seattle City Light (Washington) understands this and, in 2020, began to implement their Transportation Electrification Strategic Investment Plan to fund a portfolio of transportation electrification programs with the goal: "to achieve a vision of the healthy future that our region depends on: equitable, carbon-neutral, modernized, and future-enabled."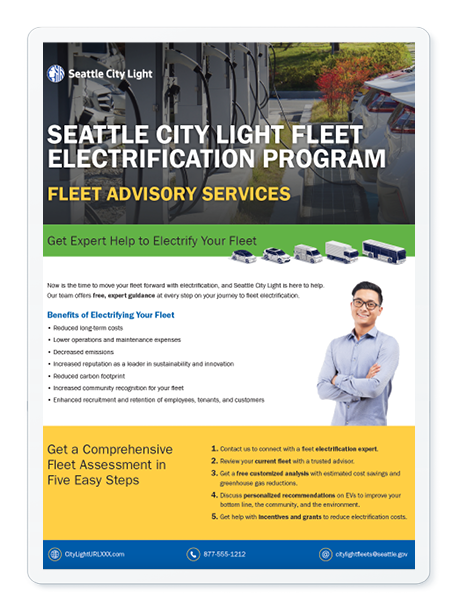 City Light engaged our beneficial electrification experts to help develop and launch their fleet electrification and several other EV charging solutions programs. Where we're partnering with the Clean Cities Coalition and several disadvantaged business entities (DBE) to offer fleet advisory services and EV charging solutions to commercial, government, and other non-residential fleet customers. All designed to meet fleet customers where they are on their electrification journey. With energy equity top of mind.
Our team is managing the customer experience from start to finish—conducting customer outreach and engagement, providing technical assistance and education, overseeing fleet electrification solutions delivery, connecting customers to resources, and more.
With approximately 116,000 commercial fleet vehicles across Seattle, a robust fleet electrification program will go a long way toward reducing emissions in the region and reaching the city's goal of carbon neutrality by 2050, while providing targeted services and assistance to those in environmental justice communities. Bringing the benefits of transportation electrification where they're needed most.
New climate data reveals warmer, wetter future for the U.S.
In this report, our climate scientists project some Americans could experience 42-61 additional days with temperatures above 95 F by midcentury.