Digital modernization report: Top trends shaping government in 2023
From big data to zombie apps to staffing challenges, our latest research reveals opportunities for agency leaders to get ahead. 
CMS modernizes data registry to increase patient access to kidney transplants
We were contracted by the Centers for Medicare & Medicaid Services (CMS) to assist in delivering its mission to improve health outcomes by applying data analytics and health IT expertise to advance the kidney transplant process.
Results at a glance
225
centers connected via EQRS
75K+
patients waitlisted for kidney transplants in the U.S.
How can CMS better support kidney patients and connect them to the lifesaving transplants they need? By leveraging health IT and scientific support expertise, under the leadership of CMS, our team supported the evolution of CMS' End Stage Renal Disease Quality Reporting System (EQRS) to drive improved health outcomes and advance the kidney transplant process for patients, doctors, and social workers across the country.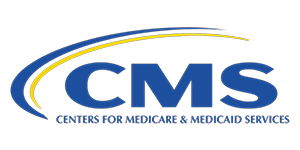 EQRS serves as a registry for CMS to collect end-stage renal disease patient data with the ultimate goal of improving the quality of patient care and reducing cost. This data covers dialysis and kidney transplants, as well as information relevant to Medicare claims and eligibility. As patients move, switch providers, or experience changes in health, CMS needed a way for EQRS to make health IT data more accessible and actionable to a wide variety of healthcare providers and social workers—to ensure patients get the tests they need and stay as healthy as possible while waiting for a kidney match. Modernizing the current EQRS system to onboard healthcare providers from transplant centers to the registry, give them specialized access, and provide more robust data analytics would help to facilitate an expedited and lifesaving transplant process for patients.
Related services and industries
Working with CMS, we were able to pair technical domain expertise with human-centered design to build a solution for multiple stakeholders, including CMS, transplant centers, dialysis organizations, physicians, and social workers. Leveraging AWS cloud infrastructure, the team built an architecture that synthesizes large amounts of data, which allows patients to more quickly match with service providers to expedite care and the kidney transplant process.
With the help of a consolidated dashboard, stakeholders no longer have to investigate and inquire across waitlists, centers, and other facilities—saving valuable time.
To ensure CMS was building the right solution from the beginning, CMS assembled a team of stakeholders that included subject-matter experts in EQRS, representatives from all end user groups, and our engineers. This collaboration continued as the solution progressed, helping to define requirements and modernize EQRS with end users and mission outcomes in mind.
For the first time, 225 transplant centers in the U.S. now have access to EQRS data, allowing them to increase quality of care and improve access to transplant waitlists and relevant transplant preparation. As an interface between the CMS, Social Security Administration, and end-stage renal disease dialysis and clinical providers, the modernized EQRS system increases accessibility to actionable data for tens of thousands of patients across the country. The next phase of this work will further increase data accessibility to transplant center staff for improved patient outcomes.
"Key to our success on EQRS is a product management mindset to the design and delivery of these digital products. We embrace a user-centered approach that prioritizes building excellent experiences that drive mission outcomes."