AWS Consulting Services
Learn how ICF is using Amazon Web Services technology to help clients scale their greatest innovations.

Our analysts, designers, and developers look to AWS as a key partner as we assist in the digital transformation of some of the world's most complex domains and critical missions.
We have deep experience implementing the full range of AWS capabilities, from bespoke enterprise application and advanced analytics to full managed services of clients' AWS ecosystems. These include cloud operations; AI and ML; cloud native development; cloud infrastructure; application modernization and migration; data sharing; and more.
Our partners range from the leading hospitality providers to public health analytics and U.S. cyber defenses. Cloud native or hybrid infrastructure. Check.
ICF is your partner to provide the best options forward and optimize your cloud operations based on our expertise in public and commercial industries.
Our team of AWS certified experts supports clients using a broad set of technology and tools.
Application modernization
Serverless with lambda and fargate
RDS and DynamoDB
Elasticsearch
CloudFront
Route53 and API gateway
Database migration
AWS auto-scaling
AWS cost explorer
DevOps
Virtual Private Cloud (VPC)
Direct connect
CloudFormation
CloudWatch
CI/CD with CodeBuild and CodeDeploy
Kubernetes with EKS and ECS
Identity Access Management (IAM)
Control Tower 
Intelligent automation
SageMaker
Comprehend
TensorFlow
Redshift
Red Hat OpenShift
Apache Kafka 
Data Pipeline
Chatbots with Lex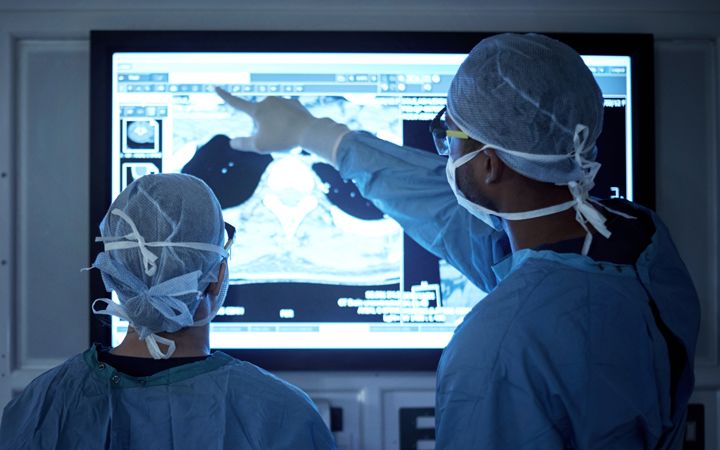 CMS applies AWS to advance the kidney transplant process
CMS needed to modernize their current EQRS system—the registry of end-stage renal disease patient data. Leveraging AWS cloud infrastructure, ICF built an architecture that synthesizes large amounts of data, allowing patients to more quickly match with service providers to expedite care and the kidney transplant process.
Contact Us
Enter your contact information and we will be in touch soon!
Related industries, services, and solutions