Digital modernization report: Top trends shaping government in 2023
From big data to zombie apps to staffing challenges, our latest research reveals opportunities for agency leaders to get ahead. 
CMS improves quality of care through digital modernization
The modernized Internet Quality Improvement and Evaluation System (iQIES) will help CMS measure and evaluate the quality of care given to Medicare and Medicaid beneficiaries.
Moving a loved one into a nursing home or hospice facility can be an agonizing decision, fraught with emotion over determining the best place for care. Families need assurance that basic standards of quality are being met by healthcare providers across the nation—which requires objective assessment and comprehensive oversight to support quality, safety, and accountability.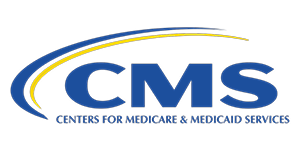 19
Agile scrum teams to implement the solution
330k
providers using iQIES across 39 healthcare categories 
278M
clinical assessments managed 
As a two-decades-old platform, the CCSQ's legacy QIES (Quality Improvement and Evaluation System) required robust digital modernization to improve quality, security, cost-effectiveness, and usability. ​​​​​​
With nearly a dozen applications and 53 individual state and territory databases, the process for discovering actionable information for regulators, policymakers, and consumers proved cumbersome. ​This challenge has impacted ​hundreds of thousands of federal and state users who are passionate about improving the quality of care for nursing homes, home health agencies, hospice facilities, ambulatory surgical centers, and long-term care facilities.​ 
Related services and industries
To improve services provided by the Medicare, Medicaid, and Clinical Laboratory Improvement Amendments (CLIA) programs, we are working with the CCSQ to leverage the new iQIES (Internet Quality Improvement and Evaluation System) platform. We are applying our data migration and digital modernization expertise to support CMS in building a solution that helps hold providers to the quality-of-care standards established by legislative policy.
Our team of experts are employing AWS infrastructure to re-platform the legacy QIES system and launch a massive-scale application that is modernized and cloud-based for CMS stakeholders and end-users. iQIES will deliver an intuitive user experience complete with patient assessment data, survey analysis, reporting, and quality measures. With its accessible support, the modernized iQIES will also work with the redesigned data.cms.gov, providing data and analysis to improve data transparency for regulators, policymakers, and consumers.
The new iQIES application will support an interactive interface with dashboards that allow stakeholders to visualize data and see how it changes over time. The data we collect and centralize in this system will enable CMS to monitor trends and look for areas of improvement.
Built using open-source software, iQIES will be able to evolve without licensing fees for a cost-efficient, custom-built, purpose-driven experience. Thousands of healthcare providers and surveyors will be able to use the system daily to assess patient well-being and facility safety in every U.S. state and territory, including home health agencies, in-patient rehabilitation facilities, long-term care hospitals, and hospices.
Empowered by this information, CMS will have a greater ability to help patients receive care that is aligned with their expectations while better holding providers accountable for failing to meet such expectations.
For this work, CMS was recognized as a 2023 FORUM IT Innovation honoree.
"ICF's team provided the technical expertise to continue bringing CMS's vision of a cloud-based, consumer-focused application to life. Under tight deadlines, legislative mandates, and high business owner expectations, ICF demonstrated that they were committed partners and true professionals. The partnership between ICF and CMS has resulted in the successful launch of several new provider types in iQIES, an internet-facing system that will improve the quality of care for more than 100 million CMS beneficiaries.