Digital modernization report: Top trends shaping government in 2023
From big data to zombie apps to staffing challenges, our latest research reveals opportunities for agency leaders to get ahead. 
Helping CMS improve data quality measurement and interoperability
Supporting standards and harmonization of electronic clinical quality measures for the Centers for Medicare & Medicaid Services (CMS).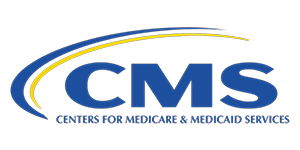 Challenge
The Health Information Technology for Economic and Clinical Health (HITECH) Act established the availability of incentive payments to eligible professionals and hospitals to promote the adoption and meaningful use of interoperable HIT. CMS is charged with developing the Medicare and Medicaid Electronic Health Record (EHR) Incentive Program and determining the clinical quality measures (CQMs) for reporting that meet one of the criteria for meaningful use.
As clinical quality measurement is rapidly shifting from manually intensive and claims-based measures to electronic clinical quality measures (eCQMs), CMS required an agile, scalable, and cost-effective approach for developing and distributing eCQMs and clinical decision support interventions. These interventions will facilitate improved quality of care and produce accurate and reliable measurement across provider/hospital organizations and EHR platforms.
Related services and industries
Solution
We provide harmonization support to standardize quality measurement across the healthcare IT landscape. The team helped CMS incorporate HL7 standards into its reporting programs and wrote implementation guides on how stakeholders need to structure EHR and file formats to be submitted to the CMS receiving system in order to get Medicare reimbursement.
In the development phase, the team worked with many different stakeholders to ensure that the standards meet the needs of a wide variety of users including measure developers, tool developers, implementers, and those who manage receiving systems. They also lead education and outreach efforts on the standards, coordinating with subject matter experts to ensure alignment and determine if testing efforts need to be executed.
The team continues to provide expertise on the eCQM Standards for the CMS Quality Reporting Programs, Quality Physician Payment (QPP) Program, and Hospital Inpatient Quality Reporting (HIQR) and Hospital Outpatient Quality Reporting (HOQR) Programs. They also manage the eCQI Resource Center website, the one-stop shop for information on eCQMs.
Where we are now
eCQM Standards are updated annually and communicated via educational webinars and the eCQI Resource Center website to the eCQI ecosystem. The team produces a "Cooking with CQL"—clinical quality language—educational series. While intended to help health IT vendors and implementers understand the differences between the previous standard and CQL, it evolved into a useful tool to troubleshoot specific challenges facing the eCQM community. The ongoing webinar series helps educate members and provides advice on fixing problems in their code.
As the industry standard shifts to Fast Healthcare Interoperability Resources (FHIR), the team is guiding CMS on the transition to FHIR for quality measurement to be used in quality reporting programs. Additionally, the team provides guidance to measure developers for eCQM Measure Conversion and chairing the HL7 Clinical Reasoning Track for Connectathons and HL7 Working Groups.