Boston Pizza
Scoring big with TEAM HQ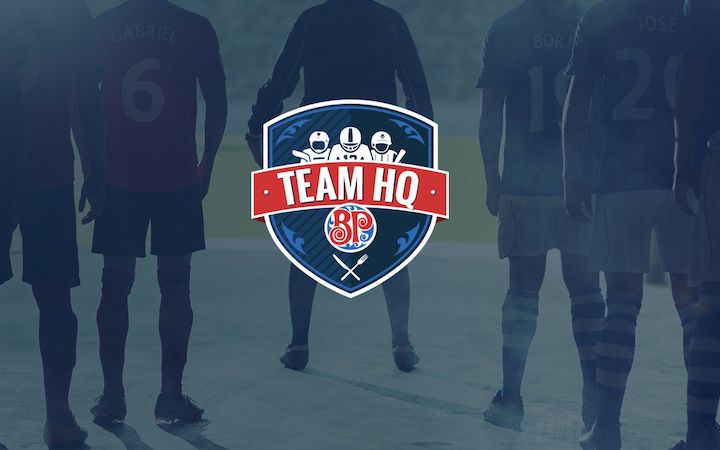 A digitally reinvented loyalty program that keeps groups coming back
Challenge
To maintain and improve its close relationship with key customers, Boston Pizza needed to overhaul its rewards program to make it more digital, relevant, and consistent for sports fans and local sports teams.
Approach
Despite its status as the go-to location for local sports teams and after-work office parties across Canada, Boston Pizza was using the old fishbowl method to offer teams an incentive to return. Enter the new TEAM HQ: a national, digital loyalty program that lets teams get 10 percent back from what they spend at Boston Pizza. We mirrored fantasy sports team mechanics, designed a new mobile-first website and mobile app experience, and made it easier for customers to submit their receipts, and in return, get rewarded. TEAM HQ even features leaderboards with incentives.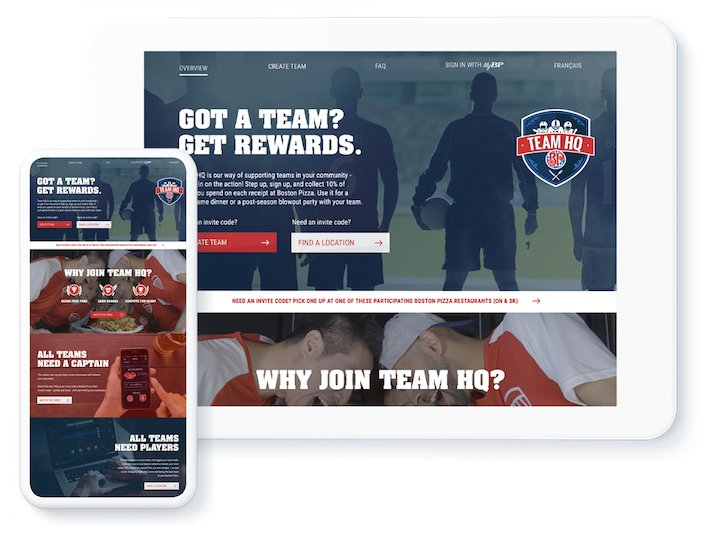 Payoff
Since implementing the new TEAM HQ, Boston Pizza has seen 20,000 new members, and a 35 percent email open rate. But the real value of this redemption is that members are coming back more often and spending more, and the brand has strengthened its relationship with sports teams on a national level. TEAM HQ has also been recognized with multiple awards, including:
Canadian Marketing Awards, Gold for Personalized Engagement - Food + Beverage
Canadian Marketing Awards, Bronze for Personalized Engagement - Retail
Shopper Innovation Awards, CRM + Loyalty
Adobe SUMMIT—The Digital Experience Conference
ICF Next is excited to bring our content straight to your desktop as we take part in Adobe Summit's online activities. Don't miss our session on April 28!