Digital modernization report: Top trends shaping government in 2023
From big data to zombie apps to staffing challenges, our latest research reveals opportunities for agency leaders to get ahead.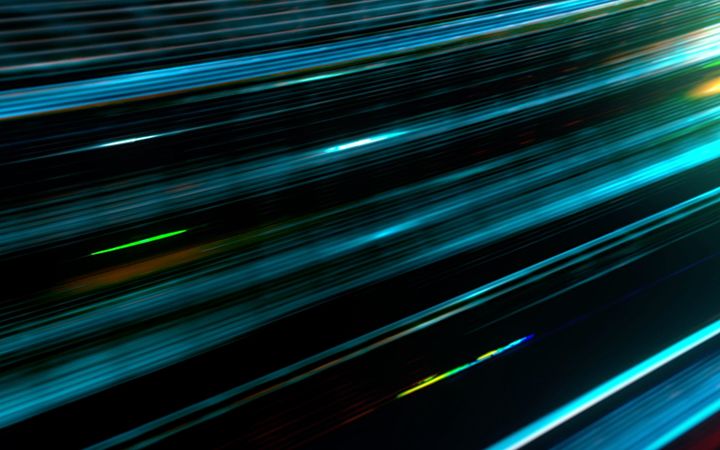 Sign up for Federal Technology and Data insights
Sign up for Federal Technology and Data insights
Sign up for Federal Technology and Data insights
Get our newsletter for exclusive articles, research, and more.
Get our newsletter for exclusive articles, research, and more.
Get our newsletter for exclusive articles, research, and more.
Subscribe now
Tech-based matchmaking helps veterans start their next career
Our award-winning adaptive and proactive application connects veterans, service members, and military spouses with employment navigators and into well-paying jobs
Every year, approximately 200,000 individuals leave the U.S. military and return to civilian life. For them—and their spouses—this often means determining what's next for their careers. And finding a job as a civilian can be difficult, even more so for those stationed overseas.
Technology is helping to ease that burden for veterans, service members, and military spouses. The U.S. Department of Labor Veterans Transition Assistance Program helps them reach their full potential in the workplace.
"We started work on this Salesforce initiative, which we refer to as the Vets 10 project, back in 2021 as a way to modernize and streamline how employment services and guidance is offered to service members," explains project manager Vera Persephone Honey. "The goal was to get ahead of the curve and match current service members with employment navigators who could help them get jobs—well before they transition to civilian life as veterans."
Human-centered design
When a service member or military spouse goes into the application for the first time, they request a meeting by selecting a time that works best for their schedule. Then the system automatically pairs them with an available employment navigator.
The employment navigators offer tailored assistance, such as helping gather market information about career paths, reviewing and refining resumes, and pairing the service member with a verified non-government organization to assist with specific skills and tasks.
Navigators easily log information about each job seeker, including desired salary, desired career category, and how many times they've met. And true to their name, these navigators use the application to track the overall progress of their transitioning service members, as they guide them along the journey to post-military employment.
The Vets 10 project won a Federal Government Experience Award in recognition of government organizations that make the user experience of government programs more easily accessible and useful.
Inspired by the mission
For Vera, her connection to the work is personal: She grew up in a military family and her wife is a veteran. "Growing up, I watched some of my family members struggle to attain employment after they left military service. To be honest, it was hard watching them find their footing in life because these issues have ramifications on entire families. Knowing that I'm able to help future service members and their families avoid this common pitfall brings my heart joy."
Passion for the mission behind the work is shared by others on her team. "We have multiple veterans working on this Vets 10 project, including myself," shares senior director of program management Derek Walsh. "We bring a strong understanding of the struggles veterans go through during their transition to civilian life. We've brought that lived experience to the project in order to better serve our service members."
Future applications
As the Vets 10 app evolves from a pilot to a full program, we've already empowered thousands of transitioning service members into jobs where the average earnings are much higher than federal and state minimum wages. Additionally, we've partnered with nearly 50 organizations also committed to supporting transitioning service members and their spouses. The goal, over time, is to integrate the app with other government databases, like the National Directory of New Hires and the Veterans Data Exchange Initiative.
"This technology-enabled process makes it easier for service members during one of the most stressful periods of their lives."