ICF + Salesforce
Working together to build agile solutions that accelerate mission outcomes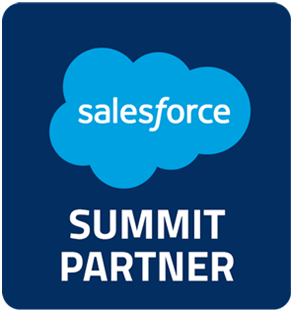 We are a Salesforce SUMMIT partner—the highest implementation tier—and Salesforce public sector industry expert with more than 100 federal applications that help agencies achieve mission-critical goals.
We combine deep domain expertise and Salesforce platforms to rapidly build solutions that help federal agencies optimize customer service, citizen and partner collaboration, enterprise data management, and transparency across functional areas.
In partnership with Salesforce, we deliver digital modernization and extend government value chain to citizens, employees, industry partners, and stakeholders. Our expertise spans key federal processes including case management, financial assistance, grants management, and license and permit management.
350+
Salesforce certifications
100+
Salesforce projects completed
110+
Salesforce-certified experts
A leader in Salesforce applications
Rapid digital modernization
Our trained configuration and implementation experts evaluate current state and recommend a course of action to rapidly and fully realize the benefits of digital modernization through Salesforce.
Custom interactive visualizations
As needed, we create a highly intuitive custom interactive interface to enhance user adoption. Additionally, we design visualizations that support critical decisions and ad-hoc business analysis through Salesforce Einstein AI.
Salesforce Center of Excellence (CoE)
Our Salesforce CoE is a defined and implemented CoE model that offers integral change control, release management, and best practices that elevate our application development process.
End-to-end support
We transform and migrate legacy applications to the Salesforce Cloud and offer critical operations support and enhancement services to ensure overall customer success.
Seamless integrations that enhance the way you work
Contact Us
Enter your contact information and we will be in touch soon!
Related industries, services, and solutions