Why veterans choose our mission-driven work in their civilian careers
From creative design to assembling combatant command camps, these two veterans apply their armed forces experience into work they believe in
ICF is a different kind of company. As a purpose-driven team, we're working to build a more prosperous and resilient world for all. It's what sets us apart and why many veterans of the U.S. armed forces choose to continue their mission with us.
Combining creativity with camaraderie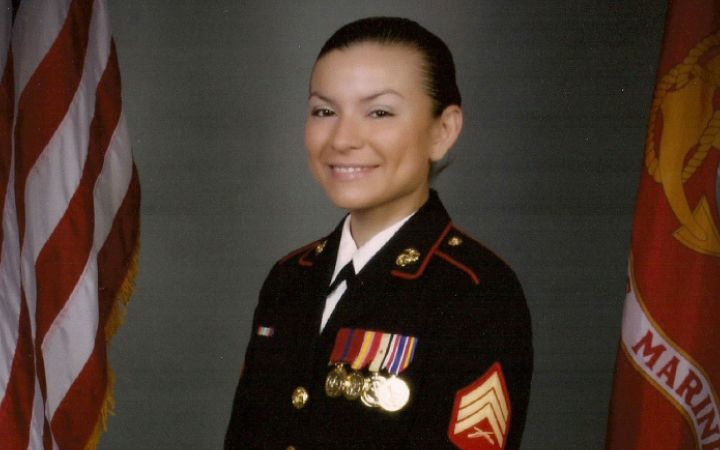 While growing up in El Salvador, Senior Web Designer Alma Morales witnessed American troops training the Salvadorian army. "When I came to the United States, I knew I wanted to be a part of that. So, I joined the Marine Corps," she explains.
Being a U.S. Marine allowed Alma to realize her dream of giving back to her new country. She traveled the world, furthered her education, and developed a sense of belonging unlike any other she had experienced. She even met her husband while on tour in Iraq. After four years of active duty service, Alma decided it was time to transition from military to civilian life.
Although her military occupation was legal administration, Alma always had a knack for creativity. She started her civilian working career in the travel industry as a graphic designer. But she craved more mission-driven work and team comradery.
A friend told her about ICF. And a new career opportunity emerged. "I saw not only mission-driven work, but also creative roles that I couldn't find at other places. I applied right away," she shares.
Alma has worn many creative hats working with our public sector clients to help them better serve their citizens. In her most recent role, she's stretching her skills to level-up her career among a team largely made up of former military members.
"I really enjoy doing design work that at the core has an impact on people in the community. And I'm happy to be experiencing team comradery that I never thought I'd find again after the Marine Corps."
Deploying a rapid soldier support system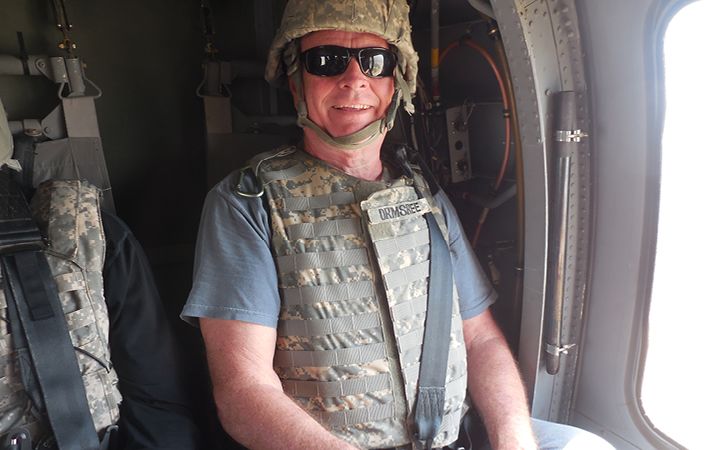 For Harold Ormsbee, his civilian working career started before he joined ICF in 2014. But it's his meaningful work supporting soldiers that keeps him connected to his roots serving in the armed forces.
As a senior technical advisory services analyst on our work for the U.S. Army Force Provider Expeditionary, he's helped quickly set up 150 forward operating bases that support between 50 and 150 soldiers each—within 24 to 48 hours, all around the world.
The system components of these bases weigh less than 10,000 pounds and are prepackaged for rapid transport via air, sea, road, or rail. Once assembled, they provide more efficient fuel support, water and waste management, and power generation and distribution. Plus, the billeting (lodging), showers and latrines (bathrooms), laundry, and kitchen facilities our soldiers need.
Like many who serve in the armed forces, Harold has been deployed all over the world, including Afghanistan, Iraq, Syria, Central African Republic, and Senegal. Today he's happy to be living on his farm in Massachusetts. When not working at the Future Capabilities Integrated Lab at Fort Devens for ICF, he's baling 8,300 square haybales, riding his horses, or milling lumber to create butcher block tables.
Harold believes his military background gives him an advantage in his work to be tuned into his client's needs and to execute their projects successfully on or ahead of schedule.
"ICF has been supportive in my goal to continue to put soldiers first in my work. I'm empowered to make decisions and pursue continuous process and product improvements. Supporting our soldiers is in everything I do."