How we're catalyzing global health with trustworthy and accessible data
International health expert Susan Scribner shares how improving data can transform global health systems, economies, and societies
For 50 years, the U.S. Agency for International Development (USAID) has been collecting, analyzing, and using health and demographic data collection as part of their mission to inform and improve population health and advance a free, peaceful, and prosperous world. And since 1984, our partnership with USAID—including the implementation of the Demographic and Health Surveys Program (DHS)—has allowed us to make a meaningful impact in the global health field.
Susan Scribner, our new USAID account lead, brings a wealth of expertise to support this successful partnership. We sat down with Susan to discuss her passion for mission-driven data, information, and technology—and the transformative potential of better quality, accessible, and more diverse data.
Q: Why did you join ICF?
A: I'm interested in bringing new technologies, approaches, and perspectives to global health and international development. Many of our strengths—like data systems and disease surveillance—can address challenges on a global scale. With ICF, I saw an opportunity to be part of an organization that brings empathy and technical depth to low- and middle-income countries.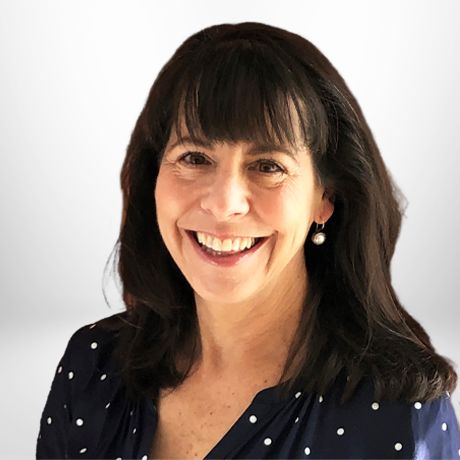 "My experience is in strengthening health systems, governance, and public policy, and I have always worked for mission-driven organizations."
I'm interested in what motivates people or catalyzes systems to change. When tailored to the country or local contexts, I share the belief that data, information, and technology can provide the spark that ignites real and sustainable change.
Q: What excites you about the future?
A: I'm excited about the potential of accessible data and information used by a range of people and organizations. Trusted data leads to better policies, programs, and decisions and a more effective allocation of resources. Transparency—which requires access to objective information—can improve governance and foster inclusivity. As data becomes more diverse, of better quality, and more accessible, it can result in transformational change in systems, economies, and societies.
Q: What challenges do you see for international support?
A: With the COVID-19 pandemic, climate change, and the decolonization of foreign assistance movement, there are many factors with the potential to change the trajectory of international development and global health. There is also pressure on government budgets. As expectations for the sector change and funding for global companies decreases, we need to ensure that we provide the highest value activities for our funders and the countries where we work.
I see these challenges as opportunities. Our assistance overseas is grounded in supporting country governments and non-governmental actors to provide leadership and implement project activities. During the pandemic, much of our support was remote or led by local staff, and country counterparts rose to the challenge. Our organization is well-positioned to aid an increase in locally led development by providing capacity support and technical assistance to local partners and complementing their activities with high-value technical assistance.