International experts share ways to improve public health outcomes
ICF's public health researchers present their malaria findings at the virtual ASTMH Annual Meeting
Starting Monday, November 16, our global health team is sharing our work to combat malaria at the American Society of Tropical Medicine & Hygiene (ASTMH) Annual Meeting. This gathering of international experts is always a welcome opportunity to share ideas and innovations that support developing countries as they address today's most pressing global health issues.
ICF presenters bring a blend of expertise and purpose
Yazoume Ye, an expert in malaria surveillance and research—and ICF's technical director for the Presidents Malaria Initiative (PMI) Measure Malaria project—is discussing investments needed to strengthen malaria surveillance systems. Yazoume advises and trains over 400 malaria professionals to improve the quality of data to inform malaria program strategies. He is also now part of a technical working group helping countries monitor and address potential disruptions of malaria services in response to the COVID-19 pandemic. "This work taps into my passion to work together with colleagues from different backgrounds and improve human health, globally," he says.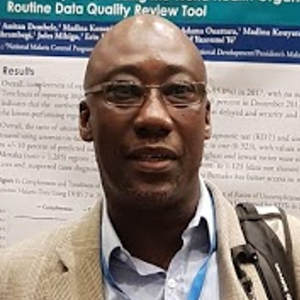 Eric Diboulo, who manages several of ICF's Measure Malaria evaluation projects, is speaking about the effectiveness of malaria indicator tracking tools used in Liberia. A study he recently completed looked at 15 county health teams, comparing data quality after implementing a change model in select areas. His pre-recorded oral presentation touches on the approach used to engage and empower these teams.
"I really enjoy working with experts across sub-Saharan Africa. Leveraging our in-country partnerships, we were able to examine how COVID-19 has affected outpatient visits and assess trends across the countries we support."
— Eric Diboulo
Cameron Taylor, an ICF research analyst who supports the USAID Demographic and Health Surveys (DHS) Program, is advancing global understanding of health and population trends. While her project provides technical assistance to more than 400 surveys in over 90 countries, her presentation will focus on one: an analysis of household surveys from 19 malaria endemic countries in Africa. "There's a lot happening behind the scenes to ensure that data is appropriately disseminated," she says. "Data is only valuable when people use it to make better decisions."
ICF experts bring their passion for improving data quality to poster presentations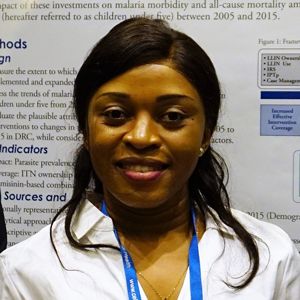 ICF's Democratic Republic of the Congo resident advisor Johanna Karemere works closely with malaria control programs under Measure Malaria. She is presenting ways PMI improved the quality and use of malaria data in the Democratic Republic of the Congo—significantly expanding data reporting from 0% in 2015 to 68.6% in 2019.
"Our value to 'Be Greater Than' motivates me again and again to go beyond expectations and improve the health of populations in an exceptional way."
— Johanna Karemere
Two surveillance, monitoring, and evaluation experts on ICF's Measure Malaria team, Debra Prosnitz and Michael Paula, synthesized information from routine health information system profiles from 20 countries in sub-Saharan Africa. They are presenting on how those profiles can identify strengths and gaps, particularly for analysis and use of malaria data at sub-national levels for decision-making.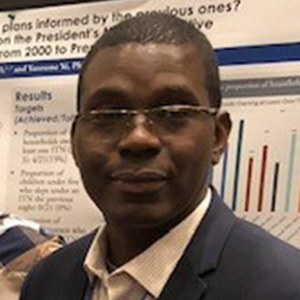 Malaria advisor Diadier Diallo will present his team's research on a malaria reporting initiative that started last year in Mali. Regular monitoring of reported presumed malaria cases—in addition to confirmed cases—has improved malaria case management overall.
"My passion for public health and capacity building helps me drive transformative changes in malaria surveillance monitoring to advance malaria control and—one day—elimination."
— Diadier Diallo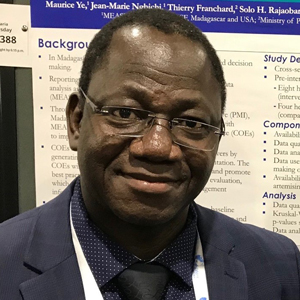 In Madagascar, our resident malaria expert Maurice Ye's first poster presentation looks at how electronic disease surveillance systems helped optimize infectious disease detection and response in Madagascar. A second poster—based on a project he conducted with Yazoume Ye—delves into a cross-sectional study in Madagascar on active case detection to reduce incidence of malaria in targeted communities.
"Knowing that I'm adding my stone to build a safer world, alleviating the African people from suffering, brings me a sense of purpose and enthusiasm."
— Maurice Ye
In Cameroon, country malaria expert Olivier Kakesa and regional malaria specialist Arnold Fottsoh Fokam led a team that examined the quality of malaria data reported each month as part of the National Malaria Control Program. Their efforts established a baseline for measuring data quality improvement over time.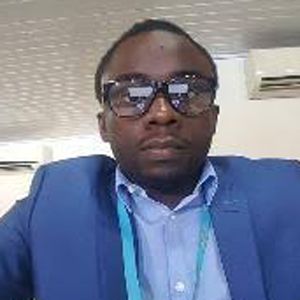 For Sierra Leone, Stanley Muoghalu and Yazoume Ye conducted a study on a phased mass campaign to distribute long-lasting insecticide treated nets, modified this summer to minimize transmission risk of COVID-19.
"Regardless of ongoing public health emergencies, my passion remains supporting the government as it delivers key health interventions in a safe manner."
— Stanley Muoghalu
To learn more, select "ICF" at the Exhibit Hall to visit our virtual booth. Follow the conversation on social media using #ASTMH2020.
ASTMH presenters
Diadier Diallo
Manager, Surveillance, Monitoring, and Evaluation
Eric Diboulo
Manager, Malaria Surveillance & Research
Arnold Fottsoh Fokam
Regional Malaria Surveillance, Monitoring, and Evaluation Specialist
Olivier Kakesa
Senior Manager, Surveillance, Monitoring, and Evaluation
Johanna Karemere
Senior Manager, Surveillance, Monitoring, and Evaluation
Stanley Muoghalu
PMI Measure Malaria
Michael Paula
Senior Surveillance, Monitoring, and Evaluation Specialist
Debra Prosnitz
Manager, Health Monitoring and Evaluation
Cameron Taylor
Lead Malaria Research Analyst
Maurice Ye
Manager, Surveillance, Monitoring, and Evaluation