Diversity and inclusion at ICF
We are a purpose driven company with a strong culture and underlying values that prize diversity, opportunity, equality and respect. At ICF, we are not all the same. And that has always been our greatest strength.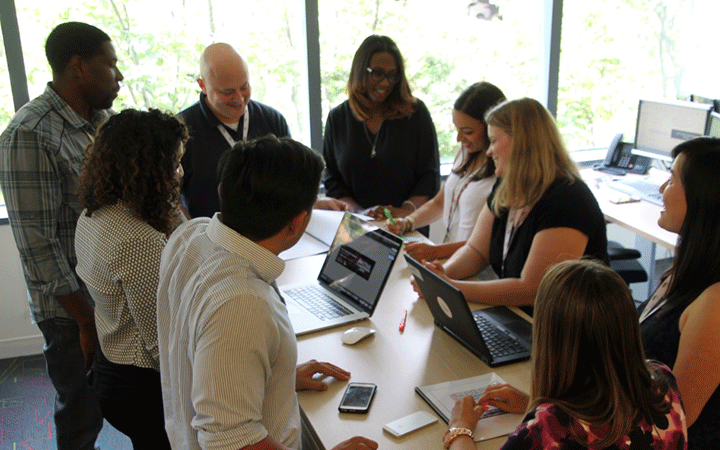 What we believe
We are at our best when every member of our team feels respected, included, and heard—when everyone can show up as themselves and do their best work every day. Our purpose statement and values correspond directly with how we view the world as people, not just employees.
Words from our leaders
"ICF was founded 50 years ago to finance minority-owned businesses in Washington, D.C. and support disadvantaged communities. We are proud to continue to be a mission-driven company filled with people who care deeply about improving lives and making the world a better place. We will always encourage an environment that celebrates diversity and those important moments when new voices are heard and heeded."
John Wasson
President and CEO
"We are more successful as a community when people of different backgrounds, experiences, and points of view come together to find solutions as unique as the challenges we face. This concept is core to ICF's identity. But like many companies, there is more we can do. We will actively create opportunities for open, honest discourse and ensure we are driving tangible actions that embrace, celebrate and grow diversity in all forms here at ICF."
Caryn McGarry
Chief Human Resources Officer
"Our commitment to inclusion requires continuous growth. We may not always get it right, but it's critical that we learn from our experiences and each other. Relentless curiosity will inevitably lead to evolution and progress. And that's what will guide us. We'll challenge assumptions, cultivate networks, and deepen our impact to our communities—using the same innovative mindset we apply when helping our clients solve their toughest challenges."
Demola Sholagbade
VP of Diversity and Inclusion
Where we focus
Inclusive culture and community building
Ensuring everyone feels comfortable, safe, informed and respected
Education
Building inclusion acumen through training
Recruiting
Creating a diverse talent pool of qualified candidates
Career growth
Promoting the success and advance of diverse groups
Accountability and transparency
Continually measuring and monitoring progress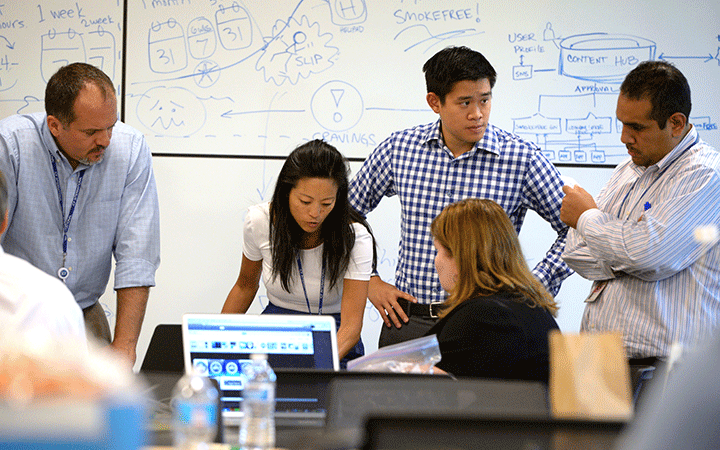 Our commitment to pay equity
We've achieved pay equity across women and minorities. Every year, we examine the compensation employees receive and make adjustments to ensure that we maintain pay equity.
53%
female leaders across the company
39%
of our executive leadership team are women or minorities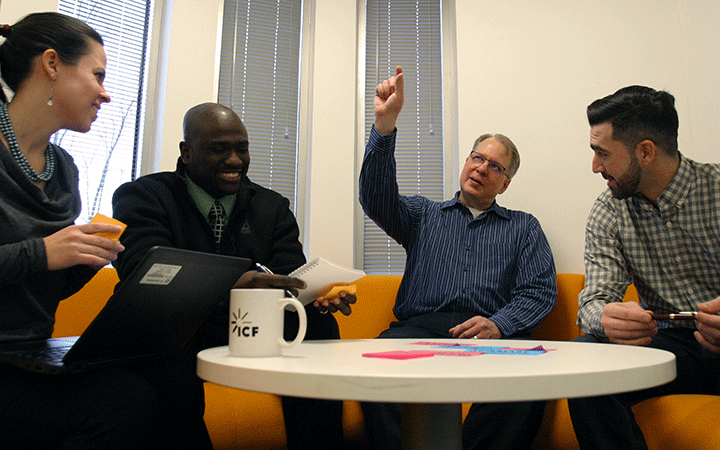 Our commitment to our partners
We constantly seek inclusive opportunities to collaborate with experts, suppliers, contractors, and technology partners with diverse perspectives—and who are just as driven as we are to make a difference.