ICF creative director Kara Arneson named PRWeek 40 Under 40
Her leadership through a thread of successful campaigns earns her rising star status
Kara Arneson isn't just a creative director. She's a well-regarded, well-respected, effective creative director who has led more than a few game-changing campaigns—including one for Serta Simmons Bedding that turned a brand into a corporate hero in the wake of New York's initial COVID-19 surge.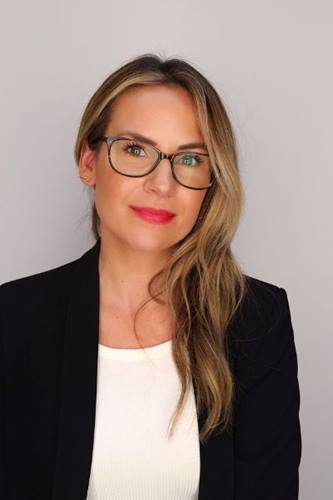 But don't take our word for it. PRWeek recently put Kara in its spotlight with a 40 under 40 Award.
And while she's quick to credit her team for their ability to work together and "be greater than," it's Kara's passion that drives everything she does.
This attitude propelled Kara, a relative newcomer to ICF Next at the time, to work her way up to account executive on several fledgling accounts—which she successfully turned around. In 2018, she steered our Molson Coors account, her team's largest, to a record-revenue year. Today, she's also a key creative leader for our Hotels.com team, which has consistently produced ideas that break the mold.
Today, she's one to watch—and one our clients can't wait to work with. She advocates equally for her clients, her clients' customers, and her contemporaries. And she's mastered the ability to make everyone feel like they truly matter. Because she knows they do.
Learn more about ICF's career opportunities for creatives.