Leading growth strategy delivery for federal health agencies
Health expert Jordan Parsons brings our combined public health and digital modernization expertise to help NIH and FDA clients achieve their missions.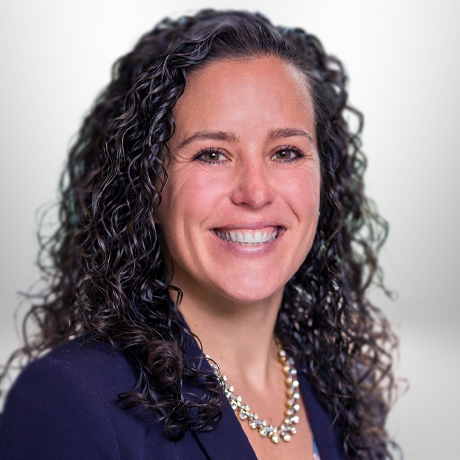 Jordan Parsons, vice president and account lead for our National Institutes of Health (NIH) and Food and Drug Administration (FDA) clients, is hyperfocused on delivering measurable impact for her clients. And building long-lasting relationships with them to help advance their missions.
She's honed her craft through 16+ years of experience supporting federal civilian and defense clients in a variety of account strategy and management roles, including working extensively with NIH and FDA clients.
"We design public health innovations aligned to business outcomes. We are inspired by the missions of NIH and FDA, and how their leaders work tirelessly to fulfill those missions. Always bringing our best to help solve critical health challenges and prepare our clients for the future."
Jordan is now leading our growth strategy delivery with these clients, bringing our winning combination of deep public health expertise and digital modernization capabilities to help them achieve their missions and improve public health outcomes. Where we're meeting the needs of both agencies by pairing health experts and scientists (like epidemiologists, geneticists, and cancer researchers) with technologists and leading technology partners to deliver sustainable solutions for our clients.
"ICF is well-known in the federal health space for both our subject matter and technology expertise," Jordan says. "But what sets us apart is our mission-driven culture grounded in strong core values and our entrepreneurial spirit—both of which create a different kind of business model and result in great outcomes for our clients."
"ICF is full of really smart people focused on delivering impactful work. We're highly collaborative, embracing different perspectives to find the best solution to big client challenges. And we have a lot of fun in the process."
And Jordan is one of those smart, passionate people, who is bringing all of her experience and customer-centric focus—as project manager for Sikorsky Aircraft's Presidential Helicopter Program, business financial manager for a defense research agency client, and public health director at LMI—to help our clients achieve their public health missions.
"Jordan is a highly effective industry leader and her experience, perspective, and connections in NIH and FDA will enable our public sector team to address a broad array of client challenges with high-impact health science and enterprise solutions," said Karen Holloway, ICF chief market innovation and strategy officer for public sector. "We're thrilled to have Jordan as part of the account team focused on delivering ICF's digital modernization and federal health services and solutions that support critical agency priorities."