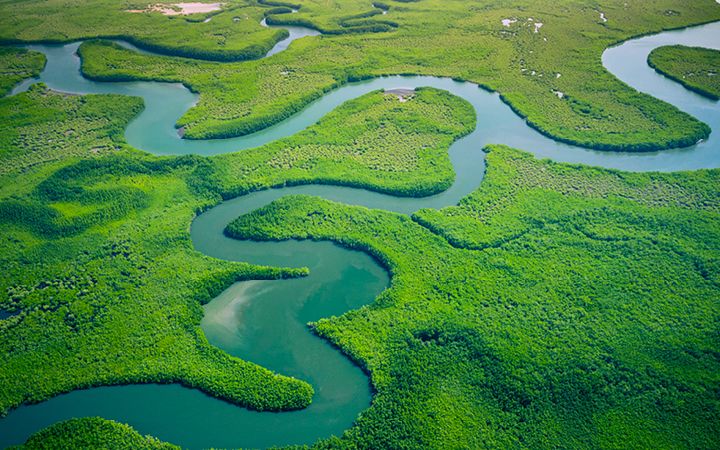 Sign up to receive exclusive Climate insights
Sign up to receive exclusive Climate insights
Sign up to receive exclusive Climate insights
Want to hear more from our experts? Get the Climate newsletter.
Want to hear more from our experts? Get the Climate newsletter.
Want to hear more from our experts? Get the Climate newsletter.
Subscribe now
Why investments in electric fleets improve health outcomes
Increasing the number of EVs can yield significant health benefits for under resourced communities, but equity is key.
Our climate experts recently published a groundbreaking report using our CO2Sight decarbonization planning platform to project the future environmental impact of electric vehicles (EVs). And while reduction of greenhouse gases is a highly desirable outcome toward achieving a low-carbon future, we also wanted to explore public health impacts and equity considerations.
"Increasing the number of EVs on the road can result in significant air quality and health benefits, particularly for cities and highway-adjacent communities disproportionally affected by the pollution emitted by internal combustion engine vehicles."
In our report, we cite a separate healthy air report—where we partnered with the American Lung Association—that found the combination of 100% sales of zero-emission passenger vehicles (by 2035) and medium- and heavy-duty trucks (by 2040) plus renewable electricity would generate over $1.2 trillion in public health benefits (between 2020 and 2050).
But we can't realize these positive public health outcomes without addressing energy equity.
For example, the percentage of students who rely on school buses is 15% higher among those from low-income households. And 95% of all U.S. school buses are powered by diesel. Imagine the health benefits from fewer pollutants if those fleets were converted to EVs. Yet adoption is hindered by cost. Even though the fueling and maintenance costs for electric buses may be lower over their lifetime of service, the upfront costs of establishing an electric fleet may be beyond the budgets of cash-strapped school districts in low-income communities.
This is where concerted effort and adequate funding can move the needle.
The U.S. Bipartisan Infrastructure Law, passed in November 2021, includes $7.5 billion to support EV charging equipment and $5 billion to replace existing school buses with clean and zero-emissions models. The new Joint Office of Energy and Transportation is overseeing the allocation of the charging equipment funding and the U.S. Environmental Protection Agency is allocating the bus funding through the Clean School Bus Program and finding ways to prioritize replacement of buses for high-need school districts, tribal schools, and rural and low-income areas.
"In addition to expanding EV access and charging stations in under resourced communities, electrified public transportation options will deliver significant benefits. Switching to EVs will save lives in neighborhoods near transit corridors or in dense city centers."
Addressing these challenges will no doubt require significant investments. As government leaders across the country pursue their ambitious EV adoption goals, they must also consider the complex challenge of unlocking EV access in disadvantaged communities and paying for them.
New climate data reveals warmer, wetter future for the U.S.
In this report, our climate scientists project some Americans could experience 42-61 additional days with temperatures above 95 F by midcentury.