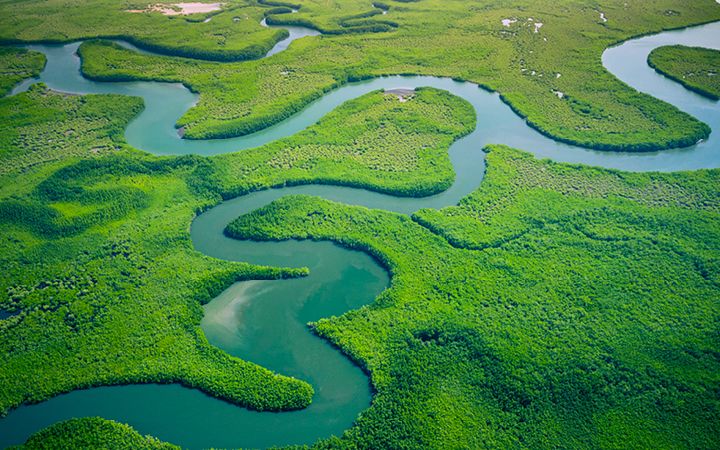 Sign up to receive exclusive Climate insights
Sign up to receive exclusive Climate insights
Sign up to receive exclusive Climate insights
Want to hear more from our experts? Get the Climate newsletter.
Want to hear more from our experts? Get the Climate newsletter.
Want to hear more from our experts? Get the Climate newsletter.
Subscribe now
About ICF
Joanne Potter, MCP
Climate Change Lead + ICF Climate Center Senior Fellow
Joanne works with decision-makers to build resilient and inclusive communities by integrating climate change into their plans and investment decisions, with over two decades of global experience.
Joanne has worked globally for over 25 years to build climate change resilience and sustainability in developing countries and the United States. She brings expertise in climate risk management, urban planning, and infrastructure development in developing countries, taking an integrated, multi-hazard approach to local and regional governments' challenges. As senior climate advisor to the Nepal Urban Resilience Program, Joanne works with the national team to support municipalities in developing and funding green projects, and to integrate the impacts of COVID-19 on municipalities' plans for inclusive economic development. Her recent work includes leading a three-year Millennium Challenge Corporation (MCC) program to incorporate climate resilience into MCC's global investments. Joanne contributed to the World Bank's climate risk assessment tools, including developing the road sector module.
Joanne has worked with national policymakers and local decision-makers in Africa, Asia, the Caribbean, and Latin America to address climate risk through more effective use of climate information, improved institutional processes, and engaged stakeholders. She also supports national and local governments in North America, including work to integrate future climate change in post-disaster redevelopment and future transport and other infrastructure investments.
She is committed to a collaborative and inclusive process that builds sustainable capacity. Joanne led the USAID Climate Resilient Infrastructure Services program to reduce the vulnerability of local infrastructure to severe events and long-term climate changes in Mozambique, Peru, and the Dominican Republic. She assessed resilience capacity in the eastern and southern Caribbean region for USAID. For the World Bank, Joanne supported the strategic assessment of Dar es Salaam's transport infrastructure climate resilience and the evaluation of the Resilience in the Limpopo Basin program in southern Africa. Through the USAID Integrated Resource and Resilience Planning Project, she worked with the Ghana Environmental Protection Agency to help local planners identify adaptation strategies and build capacity to address climate risk. She also supported USAID/Dominican Republic in building municipalities' capacities to integrate climate considerations into land use and development plans.
She has delivered presentations and training at several fora, including for IPCC Cities, the World Urban Forum, USAID mission and staff training, and the U.S. State Department Speakers Program.
Education
Master of City Planning, Massachusetts Institute of Technology

B.A., University of Massachusetts at Amherst