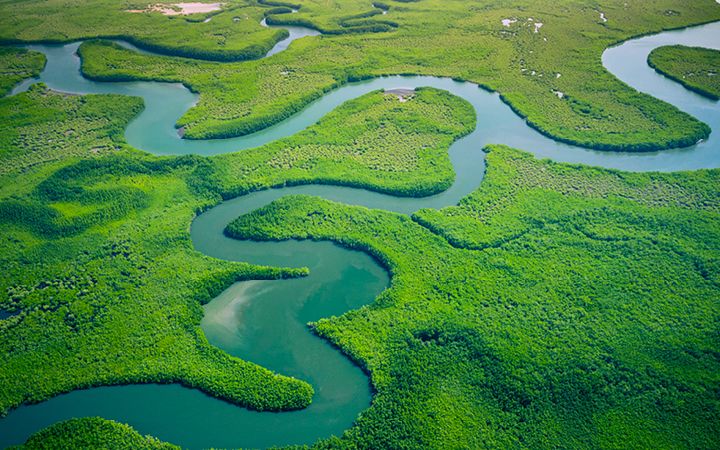 Sign up to receive exclusive Climate insights
Sign up to receive exclusive Climate insights
Sign up to receive exclusive Climate insights
Want to hear more from our experts? Get the Climate newsletter.
Want to hear more from our experts? Get the Climate newsletter.
Want to hear more from our experts? Get the Climate newsletter.
Subscribe now
About ICF
Becky Ferenchiak
Senior Managing Consultant, Climate Change and Sustainability
Becky is an expert in mitigation and accounting of ozone-depleting substances (ODS), ODS substitutes, and other fluorinated greenhouse gases.
Becky joined us in 2010. She has provided long-standing support for the United States government, multilateral institutions, state governments, and the private sector related to the phaseout of ozone-depleting substances (ODS) under the Montreal Protocol. She also aids the transition to alternatives within the refrigeration and air-conditioning, foam blowing, fire extinguishing, aerosols, and solvent sectors. Becky has expertise in fluorinated greenhouse gas (F-GHG) mitigation and accounting, including emissions and consumption modeling and reporting, identification of alternatives, refrigerant management and leak reduction, cost-benefit analysis, and energy efficiency.
Becky is the project manager for the Environmental Protection Agency's (EPA) Vintaging Model under the EPA's Stratospheric Ozone Protection contract. She oversees updates and maintenance of ODS and ODS-substitute emissions and consumption calculations by sector and end-use. She also provides technical, analytical, and regulatory support to the EPA through the Significant New Alternatives Policy (SNAP) Program and benefit and cost analyses. For the SNAP Program, Becky reviews potential alternatives to ODS by assessing relevant physical and chemical properties of other options, such as flammability, solubility, and vaporization. She also models potential exposures in the manufacture and end-use of each alternative. Becky supports the EPA's Greenhouse Gas Reporting Program, particularly Subpart OO: Suppliers of Industrial Greenhouse Gases. for which she oversees the compilation, verification, and analysis of reported data from companies and facilities reporting on their supply activities of F-GHGs.
Becky has also managed and supported projects related to ODS and F-GHG mitigation, accounting, and management for the California Air Resources Board, the Air-Conditioning, Heating, and Refrigeration Institute, the Alliance for Responsible Atmospheric Policy, and the Natural Resources Defense Council.
Education
B.S., Chemical Engineering, Villanova University