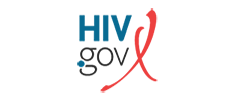 Challenge
Remove all barriers to HIV/AIDS information for people whose lives depend on it.
Solution
Made critical information on HIV.gov available on mobile, where patients are much more likely to seek information on personal health issues.
Results
Mobile visitors now account for over 50% of traffic to HIV.gov.
2,700%
increase in mobile log-ins
25,000
unique daily visitors
9 million
annual site visits
When public health experts and digital gurus come together, lives change. ICF made HIV.gov (formerly AIDS.gov) accessible to millions with a modern mobile experience -- one that responds to the evolving preferences of those seeking help on personal health issues.