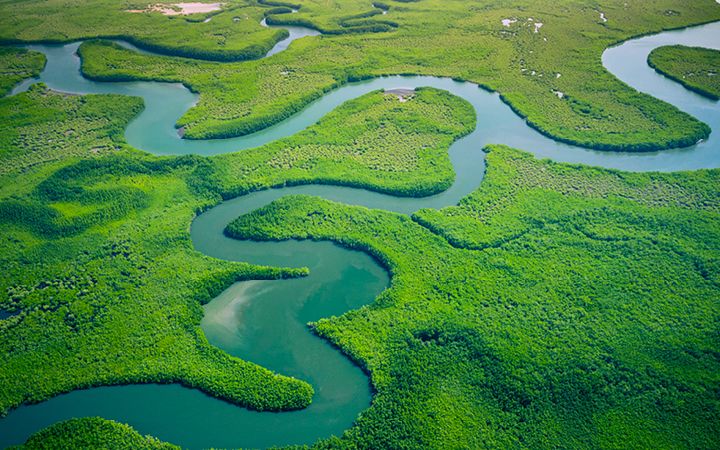 Sign up to receive exclusive Climate insights
Sign up to receive exclusive Climate insights
Sign up to receive exclusive Climate insights
Want to hear more from our experts? Get the Climate newsletter.
Want to hear more from our experts? Get the Climate newsletter.
Want to hear more from our experts? Get the Climate newsletter.
Subscribe now
Helping New York City become carbon neutral by 2050
The most comprehensive scenario analysis to date of energy supply and demand as part of an ambitious effort to get the City of New York to net-zero emissions by 2050.
To put the city on the path to carbon neutrality...
74%
or 1.5 million of light duty electric vehicles deployed by 2050
+90%
buildings require energy efficiency upgrades by 2050
Challenges and opportunities
The science is clear that reducing fossil fuel combustion from buildings, vehicles, and electricity generation will lead to cleaner air and better health, especially for those currently bearing the heaviest environmental burdens. But achieving carbon neutrality at the scale and pace that climate science demands remains an enormous challenge. Additionally, ensuring all New Yorkers have access to clean, reliable energy services in the face of a changing climate is a critical social equity issue—and a high priority for the city and its major energy utilities.
The NYC Mayor's Office of Sustainability, Con Edison, and National Grid wanted to understand the technology options that would put the city on a path to carbon neutrality—recognizing that transformative change will require the contributions of policymakers, innovators, utilities, financiers, building owners, unions, and the millions of people who live and work in NYC.
Related services and industries
Our team provided overall modeling and supporting expertise in a joint study of NYC's energy supply and demand through 2050. We collaborated closely with the NYC Mayor's Office of Sustainability and the city's two major energy utilities—Con Edison and National Grid— as well as Drexel University and the Energy Futures Initiative, to do the analysis. Conducted from mid-2019 to Spring 2021, this report represents the most comprehensive scenario analysis to date for decarbonizing NYC.
Our analysis took a sector-specific, integrated quantitative modeling approach designed to reflect the unique aspects of the city that present distinctive challenges for achieving emissions reductions while putting the city on the path toward carbon neutrality. We modeled three distinct pathways exploring opportunities, challenges, and tradeoffs of alternative clean energy futures that reach 80% or greater emissions reductions.
The Electrification Pathway explores high rates of electrification across buildings and on-road transportation. The heavy reliance on electric infrastructure for this pathway is examined across a number of sectors, including buildings, transportation, steam production, and electrically-generated low carbon gas.
The Low Carbon Fuels Pathway explores a larger supply of biogenic renewable natural gas (RNG) used to power the Con Edison steam system and less building electrification. Heavy-duty vehicles also rely on biofuels instead of electrification in this pathway.
The Diversified Pathway is a combination of elements from the Electrification Pathway and Low Carbon Fuels Pathway, and was designed to estimate the emissions reduction potential of pursuing high rates of electrification, energy efficiency, and biogenic RNG simultaneously.
Accelerating NYC's clean energy agenda to ensure it meets its carbon reduction goals will require accelerating adoption of clean sources of energy, maximizing efficiency measures in most buildings, electrifying buildings and transportation, and innovating to update today's infrastructure to meet the carbon-neutral needs of the future.
44%
GHG reductions by 2050 that can be achieved with the implementation of most existing federal, state, and city policies
$1.6 - $2.0
Trillion dollars estimated to achieve at least 80% carbon reductions in NYC by 2050
14 - 14.5
GW potential winter peak in 2050 in the Electrification and Diversified Pathways
34% - 67%
Low carbon gas used as a percentage of total gas use in 2050
Our team's analysis clearly concludes that NYC must take bold and immediate action to adopt additional strategies that modernize the way New Yorkers use energy (in the way they commute, heat and power their buildings, etc.), reimagine energy infrastructure, and drive toward carbon neutrality. The report outlines how to move from modeling insights to action and concludes that reducing NYC's emissions by 80% or more is feasible, but will require rapid efforts across many parties to make this a reality. The study provides the city with information to inform near-term and long-term policies and programs to accelerate the clean energy transition as the climate science demands. It also provides the utilities with information to inform innovation priorities as they continue to support the communities they serve.
New climate data reveals warmer, wetter future for the U.S.
In this report, our climate scientists project some Americans could experience 42-61 additional days with temperatures above 95 F by midcentury.