Digital modernization report: Top trends shaping government in 2023
From big data to zombie apps to staffing challenges, our latest research reveals opportunities for agency leaders to get ahead. 
National cyber defense security solutions
We advance defense and intelligence resilience through strategic cybersecurity implementation.
With more than 50 years experience in modernizing federal services and systems, we work with defense and intelligence communities to deliver cybersecurity solutions for mission assurance, infrastructure protection, and resilience. Our assessments keep pace with threats and evolve to provide momentum and critical solutions in ever-changing policy, regulatory, and fiscal environments.
Enhancing vulnerability assessment
Understanding and accounting for vulnerability requires internal and external assessment to prevent and protect against potential threats. We work closely with stakeholders at every step of the way to create mission readiness without interruption to data, strategy, and operations. We begin with requirement refinement and cover post-implementation to minimize adversary access capabilities while securing systems from future threats. This means knowledge is transmitted in a rapid and appropriate fashion to enable quick decision-making.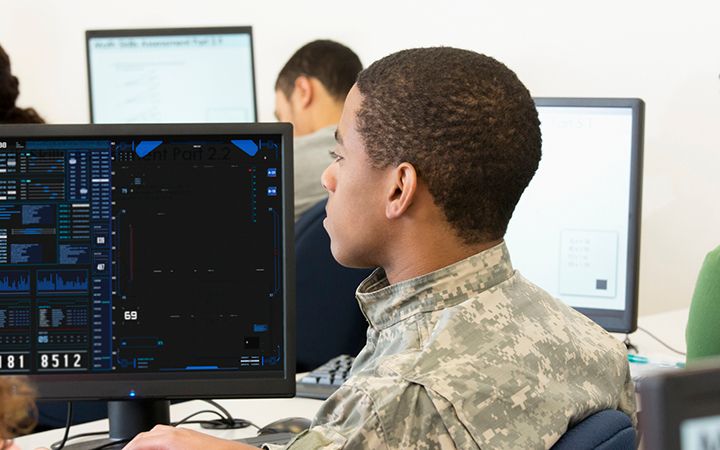 Advancing digital modernization solutions
In an age of rapid technological advancement and transformation, agility is key to maintaining momentum and advancing cybersecurity efforts. Our digital modernization solutions allow agencies to rapidly work with the right information at the right time. This includes training and change management for a holistic implementation.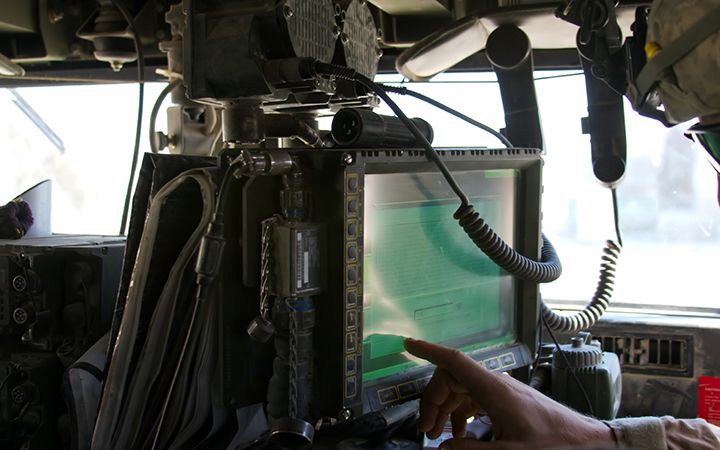 Leveraging global cybersecurity expertise
We operate in the international, federal, regional, state, local, tribal, and commercial markets. We support the U.S. Department of Defense (DoD) and intelligence communities with 20 years of federal experience in digital modernization, cybersecurity, and enterprise IT—working with each client for greater expediency and efficiency. The synergistic and cross-functional approach of our team ensures that a holistic solution—from governance to planning, policy, strategy, automation, and technology—will advance industry resilience. With more than 50 years of experience in transforming federal services, our work includes deliverables for the U.S. Air Force Combat Command, U.S. Army Futures Command, the U.S. Department of Homeland Security Cybersecurity & Infrastructure Security Agency (CISA), and the U.S. Navy.
Our services
Preparation
Training environments
Zero-trust architecture
Emergency preparedness
Infrastructure resilience and security
Identity management and access management
Digital modernization
DevSecOps
Application modernization and migration
Robotic process automation (RPA)
Enterprise integration
Infrastructure planning
Vulnerability Assessment and Remediation
Advanced analytics
Data strategy
Data management
Artificial intelligence (AI)
Machine learning (ML)
Visualization
Our experts
Carey Burke
Senior Director, Strategy, Innovation, and Change Management
Aron Hubbard
Technical Director, Cyber Operations
Related industries, services, and solutions