Meet your competitive edge
Tally is the loyalty platform that starts by understanding you.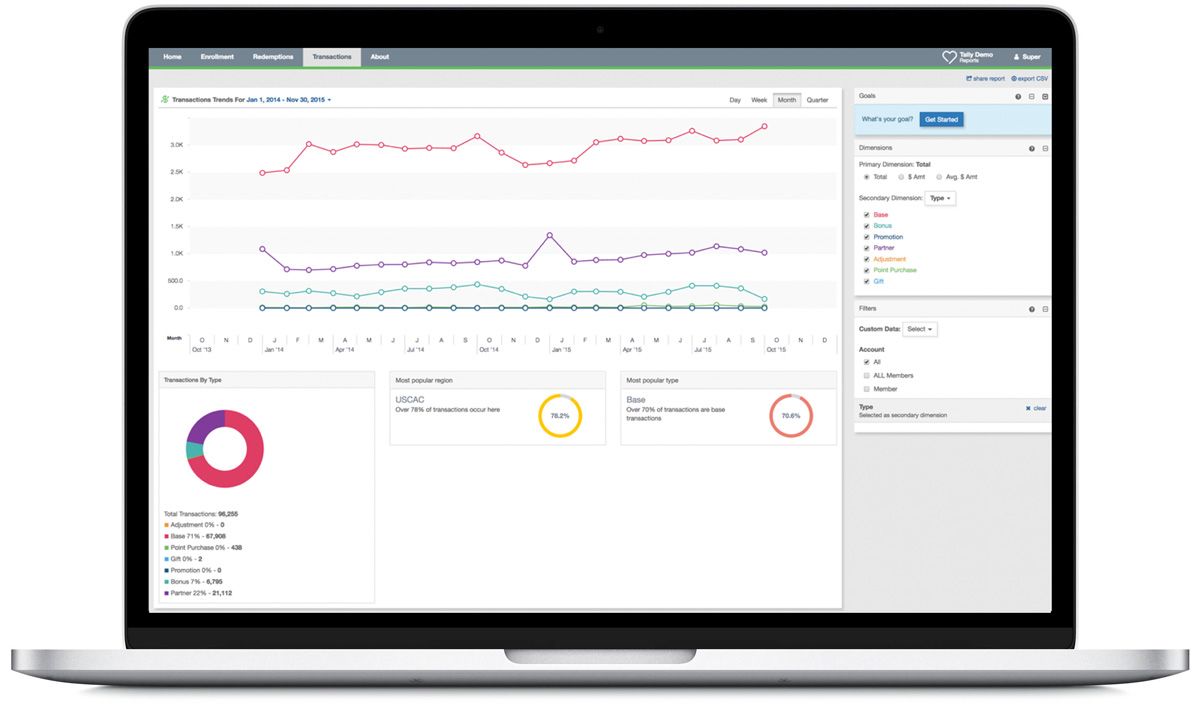 Configure and manage programs to drive the behavior you desire
Tally is a seamlessly integrated system enabling intuitive incentives and tailored programs that match the way your customers think. Forget "one size fits all," this is smart, proven software configured precisely to drive enterprise-wide value across teams—marketing, customer care, analytics, and operations. All powered by ICF Next loyalty experts behind the scenes.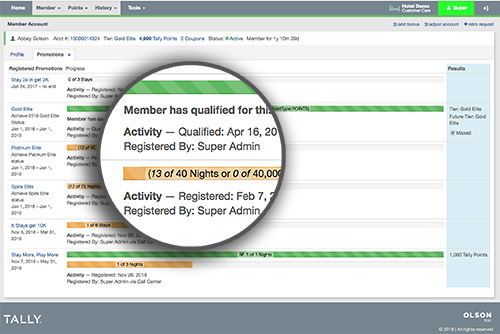 Create promotions and fuel omni-channel experiences
Built to work for your business, motivate your customers, and drive the behavior you desire, Tally has never encountered a program rule or promotion it can't execute. It's that flexible.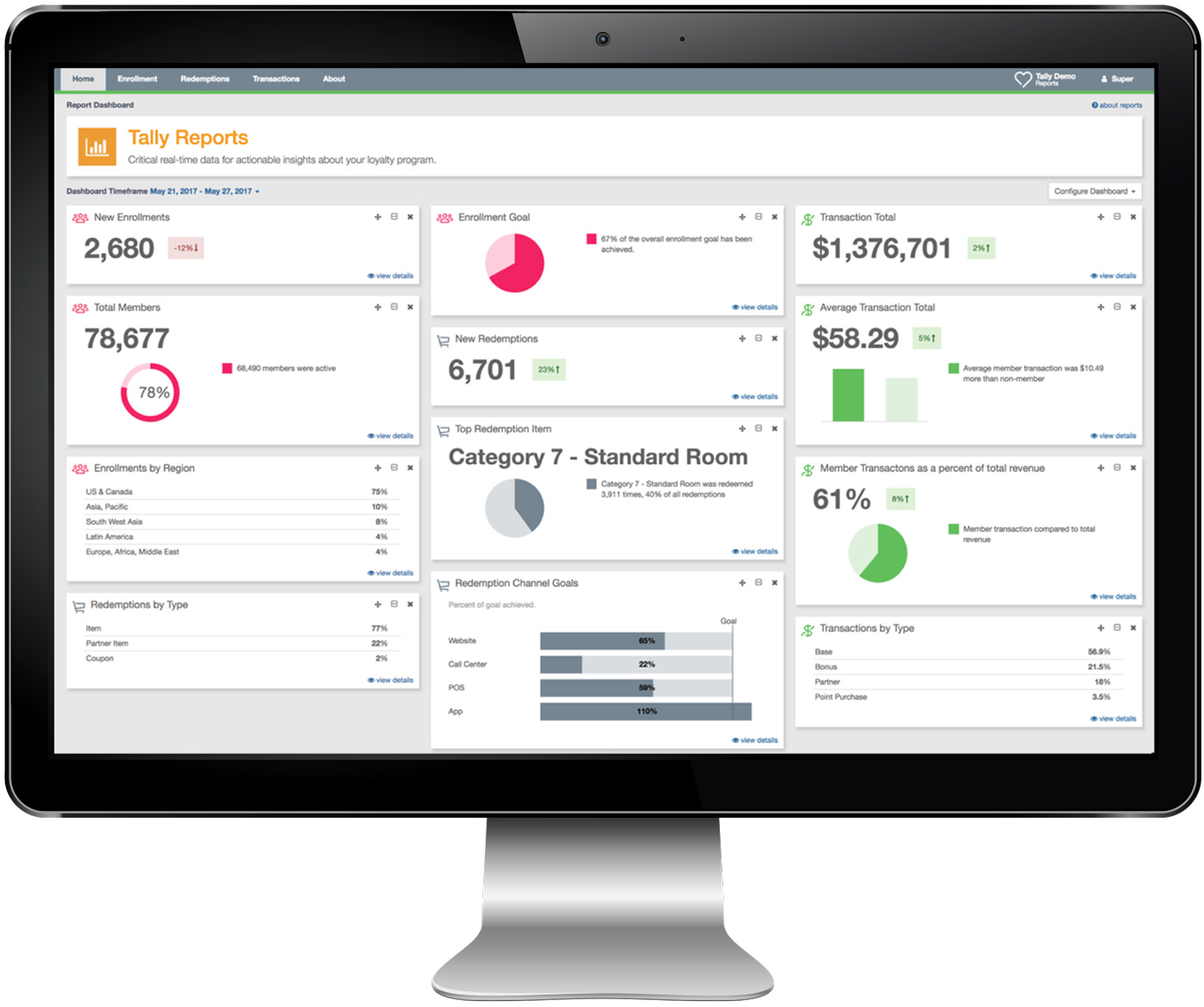 Uncover actionable insights with a 360° view of your customer
Tally enables you to acquire and action on robust first-party customer data, all while delivering rich reports and dashboards which provide a single snapshot of all customer engagements, purchases, product preferences, and more.
The Tally difference
Seamless integration
An open-API allows seamless integration with point of sale, reporting tools, third-party technologies, ESPs, mobile OS, social networks, and more.
Multi-tenant and scalable
Capable of supporting multiple brands and programs on a single instance, Tally is well-suited to support large, global organizations.
Automates loyalty
Automated features and real-time APIs streamline processes making everything less manual.
Platform flexibility
Strikes the perfect balance of out-of-the-box simplicity and customizable features.
Operational simplicity
All of the features you need to drive a successful program are available through one user-friendly tool.
Compliant and secure
SOC1- and SOC2-compliant and hosted in Tier 1 data facilities, Tally offers uptime guarantees, disaster recovery, and redundancy.
"We used Tally to migrate 10 years' worth of Amtrak's customer data – a challenging but rewarding feat.."
— Cindy Roseland, VP Group Account Director, ICF Next
Tally integrates with the way you work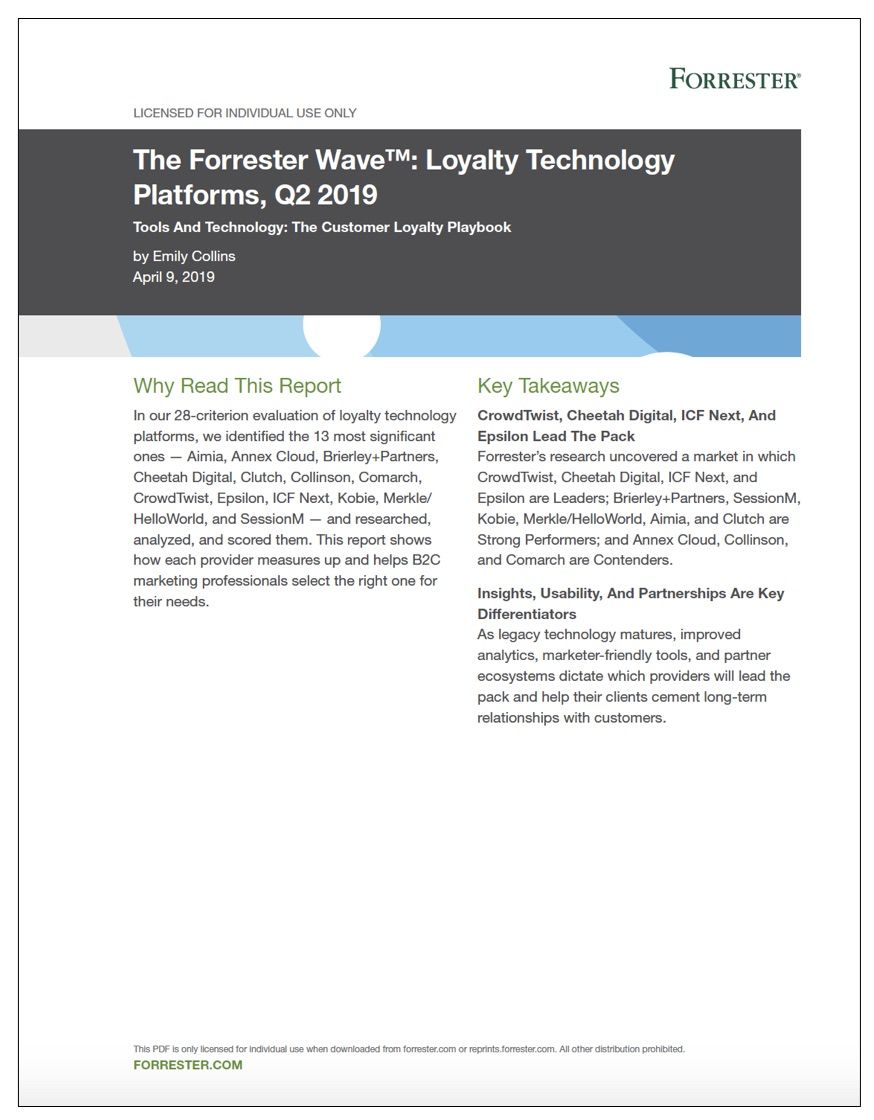 Tally's interface is intuitive—we especially liked that the call center module includes customer insights and prompts for next best actions in the member profile view.
The Forrester Wave™: Loyalty Technology Platforms, Q2 2019
Related industries, services, and solutions