Agency scores multiple top marketing and PR honors in digital, creative, brand, loyalty and video/TV
2019 is shaping up to be a banner year for ICF Next! We've racked up some serious awards and rankings. Here we go!
Making the grade – Digital Agency of the Year
In May, we were named Digital Agency of the Year by the Holmes Report, a leading PR-industry trade publication. Then in October, we were selected as 1 of 5 finalists for Global Digital Agency of the Year by Holmes.
Holmes Agency of the Year honors are highly coveted. For the North America award, over 150 firms competed for 70 finalist slots across 14 categories. For this year's global award, Holmes received over 450 submissions and held face-to-face meetings with the best PR firms across North America; Europe, the Middle East and Africa; Asia-Pacific and Latin America.
ICF's global marketing services agency focuses on helping your organization find opportunity in disruption.
Go to ICF Next
"[ICF Next] shows a profound understanding of how to master and thrive in the incredibly crowded digital realm; this is why they are making a debut on the digital list."
- Holmes Report PR Agencies of the Year judges panel
Explaining their decision to rank ICF Next among the top digital agencies, the judges wrote that our work "shows a profound understanding of how to master and thrive in the incredibly crowded digital realm; this is why they are making a debut on the digital list."
But this wasn't our first rodeo. ICF Next has been a mainstay on Holmes' annual Agency list. We were named a finalist in 6 of the previous 7 years, winning Consumer Agency of the Year honors in 2018 and 2012 and Creative Agency of the Year in 2014.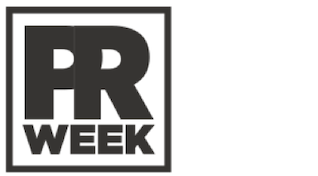 Movin' on up
In April, we ranked 11th in PRWeek's 2019 Agency Business Report, moving up 4 slots from our 2018 ranking. The report ranks PR agencies around the globe based on revenue.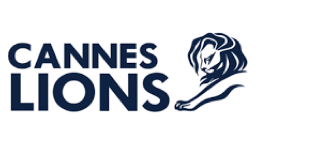 Bringing home the Gold – Lions, SABREs and Shortys
In June, we won an amazing 12 Lions—4 Gold, 5 Silver, 3 Bronze, plus 10 shortlists—for our work on Skittles' "Broadway the Rainbow" Super Bowl campaign.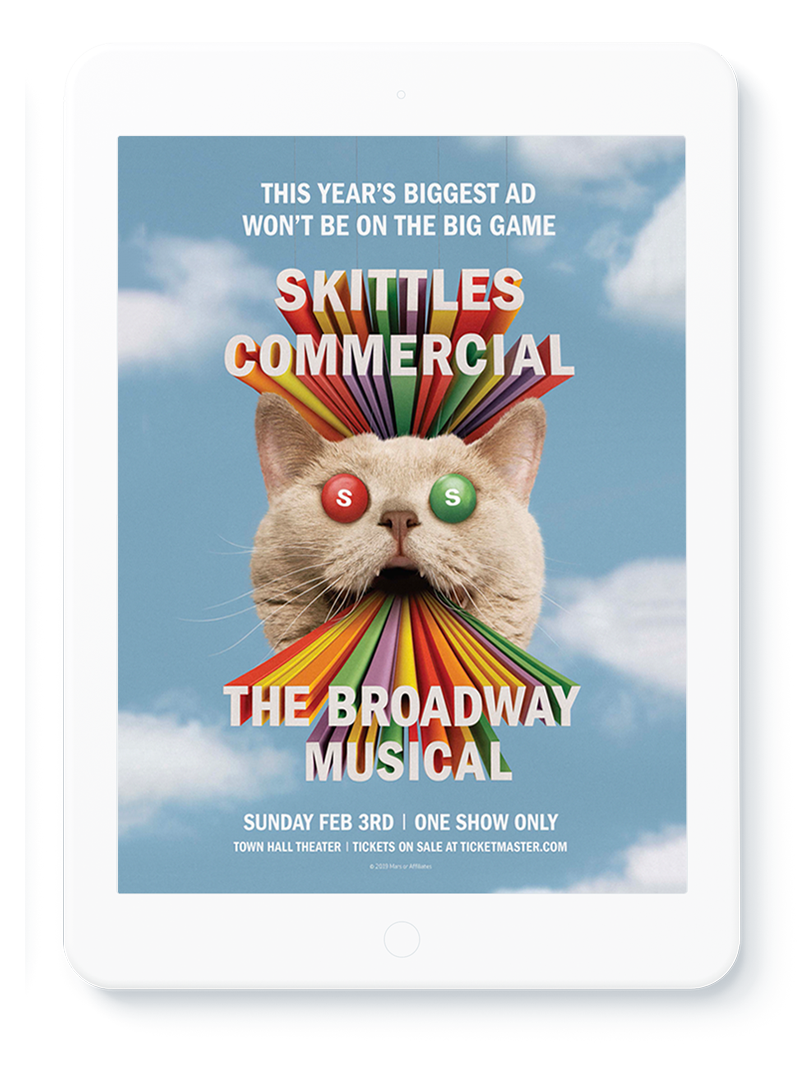 In May, we were recognized with two Holmes Report North America Gold SABRE Awards, which recognized Superior Achievement in Branding, Reputation and Engagement, hence "SABRE."
Consumer Marketing (New Product) for Heinz Mayochup

Want #mayochup in stores? 500,000 votes for "yes" and we'll release it to you saucy Americans.

— Heinz Ketchup (@HeinzKetchup_US) April 11, 2018

Experiential Guerrilla Marketing for Skittles' Exclusive the Rainbow, which in October was selected as one of the world's 40 best campaigns at the Global SABREs Awards out of over 5,500 submissions from around the world.
We were also named a finalist in the Consumer Goods (Beverage) for Miller High Life's Reclaiming "Champagne."
In addition, we won two Gold Shorty Awards, which honor the best in social media, for our Heinz Mayochup campaign. The Mayochup campaign generated nearly 300 million impressions across social platforms, in addition to 2.4 billion online impressions and 13.7 million broadcast impressions. It was also featured on the Today Show.
Best in Food and Beverage
Best Use of Polls and Surveys
And we were a big winner at February's Innovation SABRE Awards, which recognize "insight and innovation" in digital and social media, data and analytics and content creation. We won a total of 6 awards across a broad range of categories and our campaigns were shortlisted 20 times, more than any other agency.
Finalist for Best in Show (the evening's biggest award) and Best in Digital/Print Consumer Media (Earned) for Skittles' Exclusive the Rainbow
Best Content Creation for Media Sites for Jim Beam's JIM, The First Smart Decanter
Best Use of Social Networks and Best Meme/Viral Campaign for Heinz Mayochup
Micro Marketing for Reynolds' Hot-Cheetos Turkey
Top billing in sports marketing
In May, we brought home some impressive hardware from this year's Clio Sports awards, an offshoot of the storied Clio advertising awards which honor the best in sports advertising and marketing.
Two Golds for social engagement campaign Mahomes 57 for Kraft Heinz, helping Heinz ketchup quickly capitalize on an NFL star's professed love for the condiment (and controversial habit of using it on steak)
A Silver for our Prince Collaboration with the Minnesota Timberwolves
We've seen repeated success at the Clio Sports show, earning the show's top honor, the "Grand Clio," in 2018.
In June, our This is Our Ice campaign with Minnesota Wild won Best Integrated Campaign at this year's Hashtag Sports awards, which aspire to "set the benchmark for effective engagement in the global sports media and marketing industries."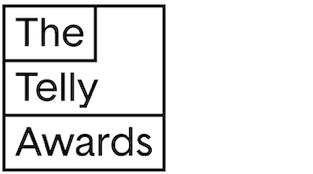 Best in video and TV
We also grabbed a Gold and six other Telly Awards, which honors excellence in video and television, for work produced for U.S. federal clients and even ICF corporate training.
Gold in Regional TV General (Public Interest/Awareness) for The Right Tool (Spanish) for the Centers for Disease Control and Prevention (CDC)
Silver in Non-Broadcast General-Training (for Corporate use) for the TH1NG series for ICF
Bronze in Non-Broadcast General (Health and Wellness) for CDC Workplace Health Resource Center: Nabholz Construction
Two Bronze in Non-Broadcast Craft (Use of 2D Animation) and General-Social Video for Smokefree Vet: Gum for the National Cancer Institute
Two Bronze in Non-Broadcast Craft (Editing) and Non-Broadcast General (Health and Wellness) for This is Prevention. This is Changing Lives. for the Substance Abuse & Mental Health Services Administration
In June, we won Gold in the Innovations and Technological Leaps category at this year's Deauville Green Awards Festival for the The Loner, a movie created as part of work on the EUandME campaign. Deauville is an international film festival that honors the best in "green" (sustainability and eco-innovations) audiovisual.
In October, we won two Silver W3 Awards, which celebrates digital excellence websites, web marketing, video, mobile sites/apps and social content.
We also won a Gold in the Marketing – Event Experience category at this year's London InDesign Awards for our work on Lloyds Banking Group's Helping Britain Prosper LIVE 2019 campaign. The award provides marketplace recognition across an extensive range of categories and celebrates the creativity and courage of those who are leading the way.
At May's One Show awards, ICF Next was credited as part of the team that took home 1 Gold 'Pencil', 4 Silver 'Pencils' and 1 Bronze 'Pencil' for its work on "Broadway the Rainbow." The One Show Awards recognize and promote excellence in advertising.
We were also selected as the Best 100+ agency in Corporate Communications by The Drum Recommends Awards 2019, which rewards agencies that deliver outstanding results as voted by clients.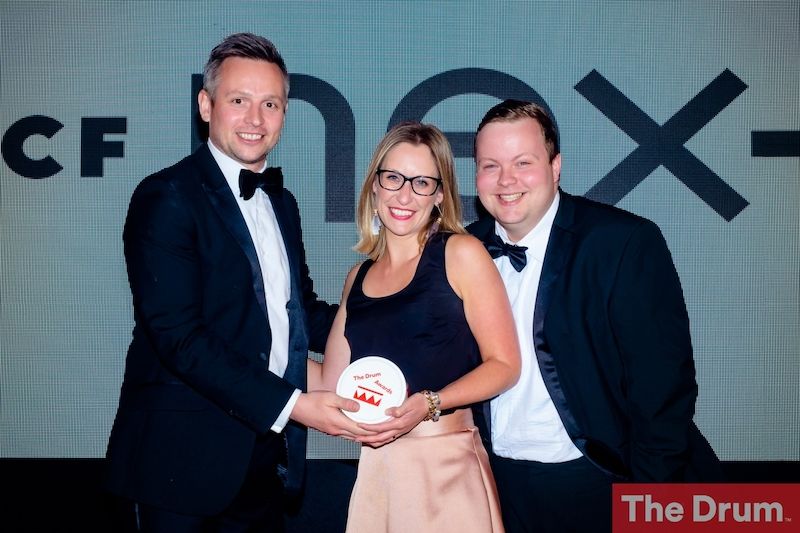 ICF Next honored as Best 100+ Corporate Communications Agency
Also in March, we were awarded two Silver ADDYs at the highly competitive DC American Advertising Federation Awards for our work in animation and illustration for the Move With Heart campaign we created for the National Heart, Lung, and Blood Institute. We now advance to the district level, the second tier of the three-tier national award competition. The campaign promoted the importance of heart health in America and encouraged everyone young and old to get up, get out, move, exercise, and even dance more! The light-hearted animation was shared and played over 60,000 times across social media during American Heart Month in February 2018.