Small acts of kindness go a long way in building emotional loyalty
For brands, times of loss can pose both risks and opportunities. Showing empathy and care for your customers is crucial to building emotional loyalty.
We recently had to put down our beloved 11-year-old golden retriever, Champ. To say we were devastated would be an understatement. From the day we rescued him he was the best dog: smart, friendly, loyal, and utterly inseparable from us. He was also a hard-working honorary member of our ICF Next team who appeared in both client work and agency materials. Unfortunately, at the beginning of the fall we noticed his health was quickly taking a turn for the worse, and before long it was clear that it was time for him to go.
ICF's global marketing services agency focuses on helping your organization find opportunity in disruption.
Go to ICF Next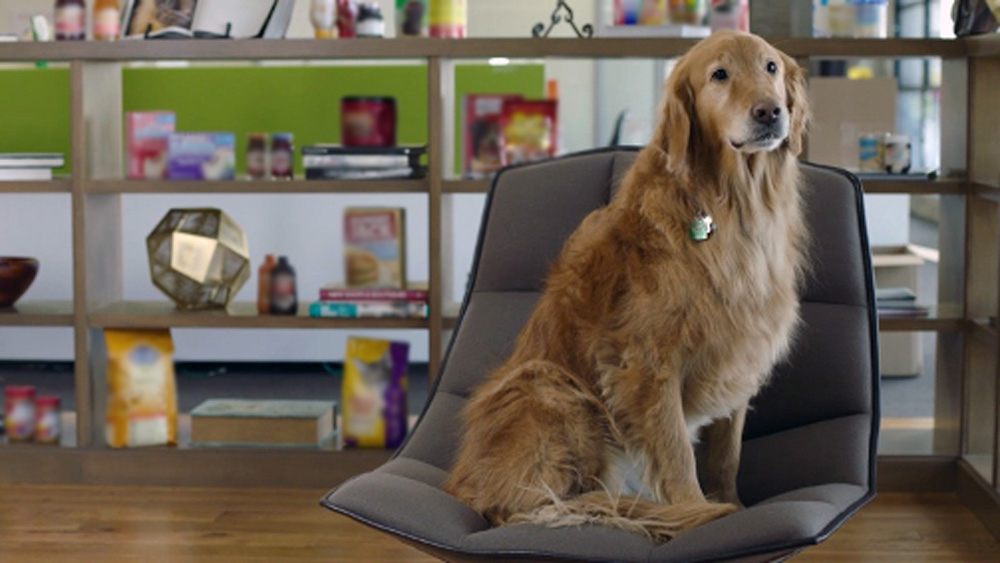 Champ, pictured here at a photo shoot in ICF Next's Minneapolis office
Losing a beloved pet is awful. But to make matters worse, in many cases end-of-life vet care can be extraordinarily expensive. And once they are gone, there are reminders of them everywhere even though your home feels a bit emptier. For many people, there are even auto-ship orders and prescription refills that need to be canceled before you accrue even more expenses. We dealt with all of the above and more.
For brands, times of loss or personal challenge for customers pose both risks and opportunities. Accommodating your customers' needs at these times can mean giving up some revenue or accepting that a customer may be ending their business for the time being. But they also are opportunities to show empathy and care for your customers. Done correctly, brands that "do the right thing" in these moments can demonstrate empathy, reliability, and shared values—three of the key drivers of emotional loyalty identified in our humanizing loyalty research.
Amid this sad time for our family, we experienced three standout experiences from businesses that brightened the moment. Coupled with excellent service delivery and good value, these actions are driving the kind of long-term, emotional loyalty that ensures we will return our business when the time comes.
1. Empowering your people to acknowledge the customer's challenges.
When Champ first seemed sick, one of the signs that something was wrong was that he lost his appetite. Initially thinking he had a treatable bacterial infection, our vet suggested we move him to canned dog food (and yes, despite his illness it must have been too delicious to pass up because he ate a ton of it). For many years we have purchased our dog food, prescriptions, and other sundry items on Chewy, an online pet retailer. Chewy has a reputation for extraordinary customer service, but when a large order of Champ's food arrived the day after he passed away, they went way above and beyond to do the right thing for us.
The day the package arrived we called Chewy's customer service line to arrange to return the food. On the call, the representative asked us to donate the food to a local rescue organization or shelter in our dog's memory and immediately issued a full refund. While this seemed like a generous and particularly kind way to handle the excess of food we had on our hands, it was not the end of Chewy's care. A couple of days later, a beautiful bouquet of flowers arrived. Expecting to learn that it was from a friend or relative, we read the card to discover that the flowers were from Chewy. For that matter, the note was actually from the call center representative my fiancé had spoken with a few days prior. These gestures were significant and obviously require that Chewy empower its representatives to make decisions that impact both revenue and costs, but the return is real. I can't foresee us taking our business anywhere else.
2. Understanding the urgency of the moment and prioritizing resolution.
We've carried pet insurance for our dogs since we rescued them. While there is some debate on whether these plans are a good investment, we have always been reasonably satisfied with the cost and service we have received from our provider, Nationwide Pet Insurance. When Champ passed, we found ourselves on the hook for a sizable bill from the vet; far larger than any claim we had ever submitted. When we called in to discuss the claim, the representative kindly walked us through the way to submit and canceled our policy to ensure we wouldn't accrue any additional premium. And once we submitted our claim, it was processed and paid out within a handful of days—faster than any we could recall. Nationwide either programmed a message into its claims systems (or empowered its claims adjusters to do so) to include a small note that conveys sympathy for our loss in the final explanation of benefits.
Whether we just got lucky and the claim arrived at a quiet moment or if end-of-life or large claims are prioritized, we'll never know. But we do know that the solid, thoughtful customer care and the swift resolution of our claim are reasons we will strongly consider returning our business when the time is right.
3. Small acts of kindness can go just as far as big gestures.
Finally, perhaps the simplest but kindest gesture was the card we received from the staff of the vet's office where Champ spent his final night. While I was not shocked to receive a card, we were truly surprised and moved by the fact that over 20 members of the staff had taken the time out of their day to write personal, handwritten notes in the card. These folks work in a busy clinic and they must have to write these cards to families every day. The commitment to reaching out and caring for customers at a difficult time—even after their business is done—is really admirable and won't be forgotten.
To be sure, pet-focused businesses have a vested interest in being kind to their customers at a difficult time: they know that more often than not, pet owners will be bringing another animal into the family when the time is right and they want your return business. But the simple fact that all of these businesses have taken steps—big and small and right-sized to their operation—to show empathy to their customers going through a tough moment shows their commitment to building emotional loyalty. And it works.