ICF Next helps an iconic candy brand deepen its commitment during Pride Month by creating space for marginalized LGBTQ+ voices
Since 2020, Skittles has given up its signature rainbow each June in the U.S. in support of the one rainbow that matters during Pride Month: the LGBTQ+ rainbow. This year's Pride campaign, OneRainbow, includes Skittles QueeR Codes that deepen the brand's commitment by amplifying marginalized artist voices in the LGBTQ+ community.
For the second year in a row, the campaign includes a $1 donation to GLAAD for every Pride pack sold, up to $100,000. And it also incorporates vibrant murals by LGBTQ+ artists to share empowering messages. Each mural has a QR code that links to a microsite of stories and content from LGBTQ+ creators across the U.S.
ICF's global marketing services agency focuses on helping your organization find opportunity in disruption.
Go to ICF Next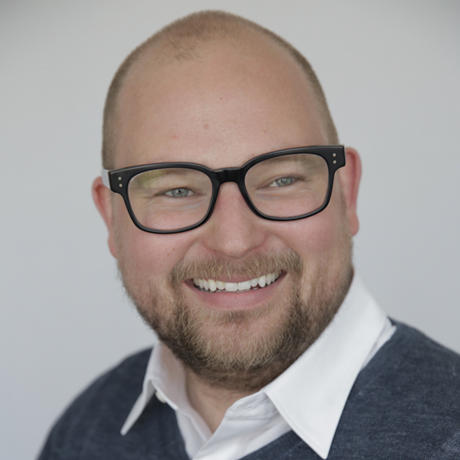 We chatted with Michael Marino, creative partner for ICF Next, our marketing, communications, and digital transformation agency. He gave us the inside scoop on what makes this year's campaign so meaningful—to him and the broader LGBTQ+ community.
Q: How did the ICF Next team dream up this year's campaign?
A: We knew we had a chance to make a true impact by doing what Skittles does best and disrupting the predictable. Instead of going to big Pride markets to celebrate in typical ways, we launched Skittles QueeR Codes — a program designed to support, spotlight, and celebrate LGBTQ+ influencers, creators, and artists on a smaller scale. And a shout out to my teammate Nick Jessee, the brilliant 24-year-old creative specialist who came up with the idea.
"With our QueeR Codes program we've focused on increasing visibility around the intersectionality of artists and creators within the LGBTIA+ community, to help shape a world that is connected, caring, and celebratory." – Fernando Rodriguez, Mars Wrigley's Senior Brand Manager
Q: How does the campaign balance the celebratory side of Pride with the need for continuous awareness and action?
A: We partnered with local LGBTQ+ mural artists in Nashville, San Antonio, Newark, and Atlanta—areas where we wanted to show the local LGBTQ+ community that brands like Skittles see and support them. Their murals have QR codes (that we dubbed QueeR Codes) and link to the microsite. The site includes a greeting from our hero influencer, Blair Imani; all the mural images and statements from the artists; a video of other micro-influencers sharing what Pride means to them; resources from GLAAD; and information from Mars Wrigley, including a video from several of their LGBTQ+ associates.

Q: There's been criticism that the annual Pride campaigns from some consumer brands feel a bit performative. How can brands deepen their commitment to the LGBTQ+ community?
A: We offered community-based insights and developed programs that resonate with LGBTQ+ groups. We drew on our relationship with GLAAD to ensure we remain well-versed with the community's needs. For Skittles, we brought forward a new strategy that cemented what the community wants: more awareness of people who have been marginalized within our community and showing up for BIPOC LGBTQ+ people and our trans brothers and sisters. Our client, Mars Wrigley, valued our dedication to grounding the program in the community, knowing how brands are seen in Pride, and validating it with insight work.
Q: What's been the reaction to the Skittles QueeR Codes campaign?
A: It's been really positive. We've been praised for the creativity behind the campaign, especially the QueeR code pun. We've also heard appreciation for the support of lesser-known LGBTQ+ artists. The best piece of feedback so far has been: "It feels like a Pride campaign designed with significant input from queer and trans employees. I told my family if they get candy this month, they better get Skittles."