ICF Next creatives kicked the ball out of the park with campaigns for some of the world's leading food and beverage brands
Nothing gets fans—and brands—more excited than the Super Bowl. Held once each year, the weeks leading into this much-anticipated event are filled with excitement. About which teams will make it. Which one will take home the trophy. And, for many, which ads will come out on top.
Our integrated marketing and communications experts at ICF Next jump into the spirit each year—delivering exceptional creativity and measurable results for some of the world's most recognized brands. And 2023 was no exception.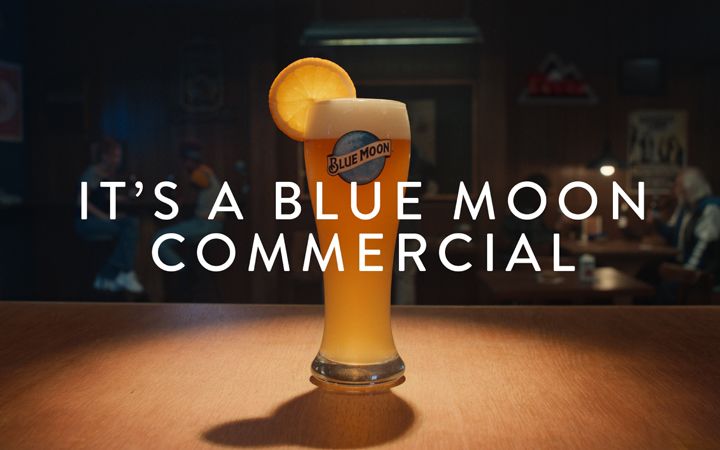 For the first time in 30+ years, long-standing client Molson Coors brought iconic beer brands Miller Lite and Coors Light back to the Super Bowl, along with relative newcomer Blue Moon. ICF Next led PR for a first-of-its-kind campaign—The High Stakes Beer Ad—which brought these brands head-to-head. In a unique partnership with DraftKings, the ad encouraged consumers from across the country to make predictions on different details of the ad, ranging from how many cast members would have facial hair to which beer would wind up owning the commercial. Consumers had a shot at winning a share of the $500K prize pool if they predicted correctly. The campaign was one of the most buzzed-about and engaged-with of the cycle, with 257K people participating and 1,700+ pieces of earned-media coverage totaling more than 8B impressions, including placements in top-tier outlets such as USA Today, Fast Company, AdWeek, the Chicago Tribune, Bloomberg, and the Wall Street Journal. "Who owns Blue Moon?" was the second-most-searched term on Google during the game, trailing only "Is Rihanna pregnant?"
"There's a huge trend in culture towards gamification of almost everything. You see it in the rise of legal sports wagering but also in the Super Bowl in how people watch the game."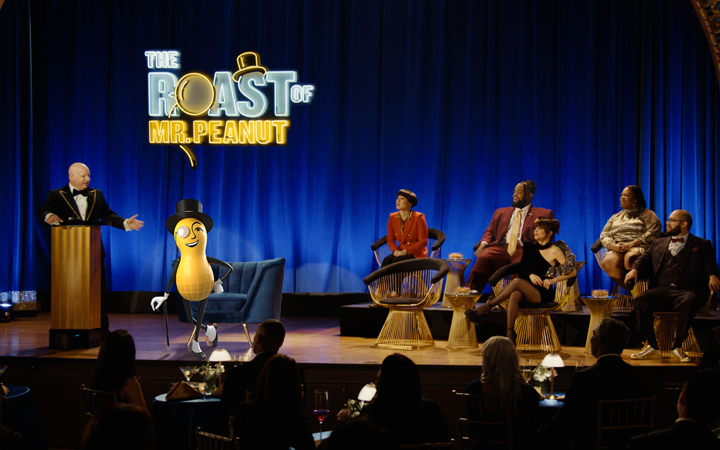 While Molson Coors was new to the Super Bowl ad game, Planters (and ICF Next) are seasoned veterans, having collaborated on campaigns in 2019, 2020, and 2022. We brought Mr. Peanut back to the big game this year with Made to be Roasted, a comedic roast of the monocled icon. The ad (created by a partner agency) featured the Roastmaster General himself, Jeff Ross, and a panel of laugh-out-loud comedians like Natasha Leggero. To launch the campaign, we secured an exclusive on the Today Show to reveal the 30-second ad, and the news quickly spread across a wide variety of top-tier media from there. Including coverage by key outlets including Fox Business, E! News, Us Weekly, and InTouch en route to more than 2.5B impressions. Extending the fun, a 12-minute version of the roast streamed on Tubi, the first advertiser-created video ever treated as content on the platform.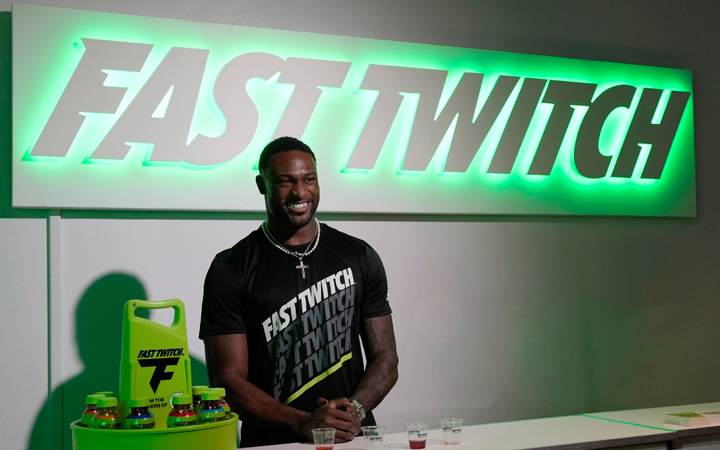 While the commercials get much of the focus, there's also a lot of on-site action leading up to the game. And our team took full advantage with the national launch of Fast Twitch, Gatorade's first-ever energy drink. We created a high-energy consumer experience and social-media contest to give a few select consumers the chance to run through the State Farm Stadium tunnel and watch the event in person. Working alongside a star-studded cast of NFL stars—DK Metcalf, JJ Watt, George Kittle, Trevor Lawrence, Stefon Diggs, and Myles Garrett—we coordinated a social- and earned-media blitz that touched virtually every major sports outlet, including ESPN, Sports Illustrated, Yahoo Sports, Mad Dog Radio, The Dan Patrick Show, The Ringer, XM's NFL Radio, and many more. This was a huge moment for a new brand with big ambitions, and we delivered.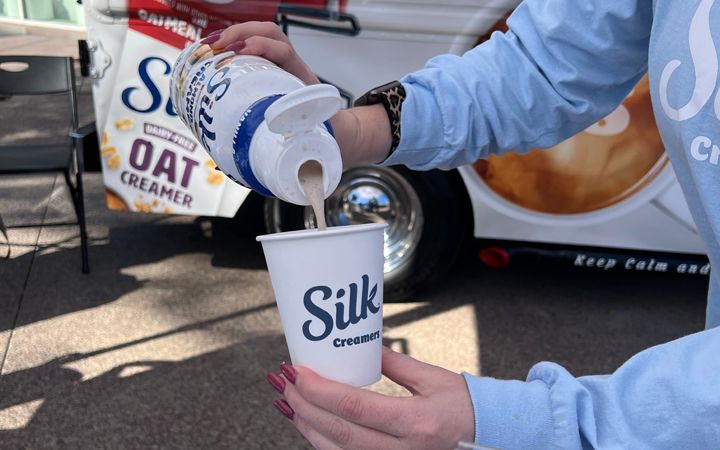 We connected Silk Creamers with a new generation of plant-based consumers by showing up in the most unexpected way. With 16M+ football fans skipping work after the big game, Silk Creamer helped them tackle "Super Sick Monday." Releasing Super Smooth Monday Kits which included $3 off coupons on Instacart and partnering with influencers to give fans the tools they need (including Silk Creamer and cozy swag) to have a super smooth Monday—and every day. Leading up to Game Day, Silk Creamer showed up in Glendale, Arizona, to give fans a caffeine break and the chance to try Silk Creamer for themselves.