A look ahead as ICF prepares for the APHA Annual Meeting and Expo
We never miss an opportunity to be part of the largest gathering of public health professionals in North America. It's where we share our thought leadership and show how we are changing our nation for the better. It's where we're inspired by fellow changemakers who share our passion for improving public health.
Like many events this year, the annual APHA Annual Meeting and Expo will be different. But the theme—Creating the Healthiest Nation: Preventing Violence—couldn't be more timely or relevant.
From the opioid crisis to natural disasters, we're evaluating programs, conducting independent research studies, and formulating marketing plans. We're modernizing data collection and analysis. And we're moving surveillance systems to the cloud, introducing more powerful algorithms, and leveraging low-code platforms to streamline data collection. We do all this because we're invested in the success of public health programs and the outcomes for our communities.
Hear from Jen Welham, one of our leading public health experts, as she welcomes you to our virtual APHA presentations. And take a sneak peek below of what we'll be sharing this year.
Violence prevention in the wake of the opioid crisis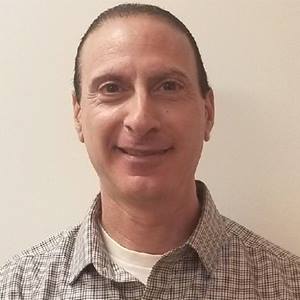 Mosquito-borne disease surveillance in areas hardest hit by hurricanes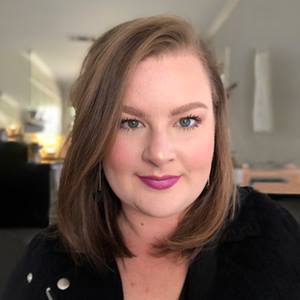 For much of the U.S., what was once a summertime pest is now a year-round problem. Trade, travel, and climate change mean the prevalence of mosquitos and mosquito-borne diseases are increasing. Hurricanes and other flooding events leave standing water and both nuisance and disease-carrying mosquitos, putting people at increased risk. ICF research scientist Danielle Schramm shares her experience on a CDC project that aimed to improve the capacity of mosquito surveillance and control programs for routine mosquito control and control after hurricanes.
"As a research scientist, I apply a broad array of research skills to specific public health problems. A strong analytic ability, attention to detail, an understanding of client needs, and big-picture vision help make projects successful."
— Danielle Schramm
"In many cases, state and local jurisdictions lack the resources to effectively control mosquitos and mosquito-borne diseases," Danielle explains. "Being able to demonstrate the impact of funding like this will aid CDC and its partners in making the case for greater investments."
Community-based interventions to help underserved Hispanic populations
It's no secret that Hispanic/Latino communities are often underserved when it comes to healthcare. Nor is it surprising that those with Type 2 diabetes are more likely to have undiagnosed eye diseases due to limited access to care.
So, the National Eye Institute launched a pilot program—Ojo con su visión! (Watch out for your vision!) —to raise awareness about the importance of a dilated eye exam. This ongoing study will inform future efforts to scale up a community-based model to promote eye health among Latinx adults.
"This project epitomizes how we 'work together' in every sense," says ICF public health researcher Andrea Torres. "It relies on strong partnerships with those who work on the ground. And it's the perfect complement to our expertise with developing evidence-based approaches to address community needs."
Research-informed communications to increase hepatitis vaccinations
Despite outbreaks of hepatitis A in gay and bisexual men across the U.S. and acute hepatitis B on the rise, vaccination rates remain low among many men who have sex with men (MSM). Through key informant interviews, ICF research scientists Gary Chovnick and Jennifer Mezzo learned that awareness itself is one of the biggest barriers. Now their team is developing communications tools to reverse this trend, targeted to different age groups.
Vaccines are available to prevent these diseases, but awareness is lacking. "They're getting screened for HIV and sexually transmitted diseases," says Gary, "but typically, there isn't as much education about viral hepatitis at these clinics." Older men, in particular, are less likely to have been vaccinated for hepatitis B—a trend our team will help CDC reverse.
"We need to embrace differences to promote awareness of effective vaccines. There are so many diverse perspectives within the MSM community."
— Gary Chovnick
Syringe services programs (SSPs) in CDC-funded health departments
For over 17 years, our public health team has worked with CDC to help health departments and community-based organizations implement comprehensive HIV prevention programs. Through a new funding opportunity which began in 2018, certain health departments gained access to resources for specific syringe services program (SSP) activities aimed at reducing the transmission of HIV among persons who inject drugs (PWIDs). SSPs provide a full range of health services including substance abuse treatment, vaccinations, testing, medical referrals, and access to clean needles.
"Local legislation to support SSPs and policies to protect outreach workers in the field are critical to a successful program," says Renee Freeman, who manages multiple projects on HIV program monitoring, evaluation, and testing. In her poster presentation, she'll examine successes, challenges, and lessons learned with implementing SSPs under the PS18-1802 funding opportunity announcement.
A deeper dive into dietary supplements and metal body burdens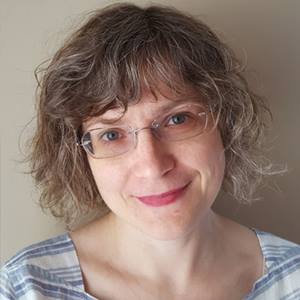 More than half of the U.S. population regularly use dietary supplements of some kind. They seem like a safe way to boost immunity, improve mood, and increase energy. But the labels don't mention traces of harmful contaminants often found in these pills. ICF data scientist Anna Belova—who focuses on AI research and social policy issues—and her team looked for cadmium, mercury, and arsenic levels in adults who may have the same morning routine as you.
The idea came about while chatting with a colleague during a previous APHA. "I was working on environmental biomonitoring data analyses. Lauren Olsho was doing research on dietary supplements. We decided to combine our efforts and see what comes out," Anna explains. The evidence supporting elevated metal body burdens in dietary supplement users is mixed. Their research challenged assumptions as they got to work on questions with large social implications.
Follow the conversation on social media using @APHAAnnualMtg and #APHA2020.
APHA presenters
Elizabeth Vaughn
Senior Research Scientist
Gary Chovnick
Director, Research Science
Anna Belova, Ph.D.
Director, Data Science
Jennifer Mezzo
Senior Research Scientist
Memi Miscally
Partner, Research and Evaluation
Andrea Torres
Public Health Researcher
Renee Freeman
Senior Data Analyst
Alicia Eberl-Lefko
Partner, Social Marketing
Danielle Schramm
Research Scientist, Public Health