How we partnered with Hefty to make trash bags trendy by leaning into the love-hate relationship with this fall scent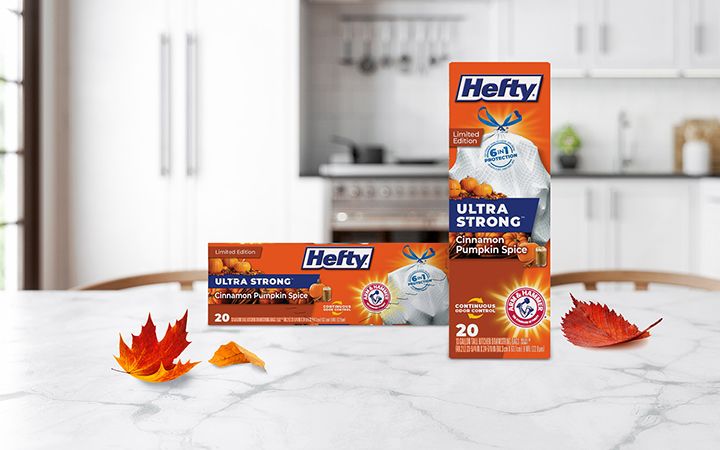 Love it or hate it, everyone has an opinion about the pumpkin spicing of everything each fall. Those passions were on full display in the viral reaction to Hefty's Cinnamon Pumpkin Spice scented trash bags, a real, limited-edition product dreamed up and promoted via the creativity and ingenuity of our integrated marketing and communications agency ICF Next.
Trash bags are a highly commoditized category, so our campaign aimed to help Hefty stand out to millennials by tapping into the massive cultural conversation around all-things-pumpkin-spice. And giving Hefty consumers the cozy fall upgrade they never knew they needed.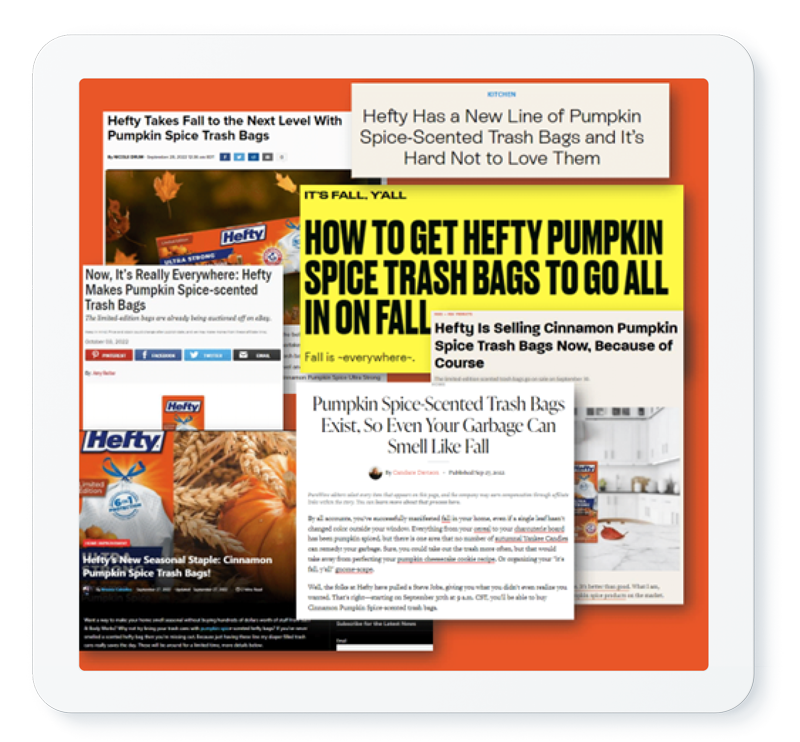 After our team dreamed up the idea to create and sell the limited-edition bags, we built a strategy to get them everywhere. It started with an embargoed media outreach announcing the availability of the scented bags for one day only. On Sept. 30, consumers could purchase packs of 20 for just under $6 from HeftyPumpkinSpice.com.
Fueled by massive media coverage in outlets like Thrillist, Food Network, Nerdbot, and even on CBS This Morning, Saturday Night Live, and Jimmy Kimmel, more than 6,000 people visited the site, causing a three-hour sellout.
PureWow wrote that "the folks at Hefty have pulled a Steve Jobs," that is, by giving people what they didn't even know they wanted.
The Hefty campaign brought the pumpkin-spice trend someplace it hadn't been before. But it also did something even more improbable: It brought trash bags into the pop culture conversation.