Our culture of connectedness improves energy program delivery
How we foster knowledge sharing and collaboration to help team members stay ahead of the latest energy and utility trends
When it comes to working with energy clients, having a deep bench of expertise helps ensure the development and delivery of the most successful programs. At ICF, we have a large, geographically dispersed team of experts who provide tailored solutions to our energy clients—on the ground, across the U.S. and Canada. But there are also challenges with this geographic dispersion. Specifically, how to leverage the collective knowledge of these experts to better serve all of our energy clients?
For our energy outreach team, it's a matter of building a culture that effectively cultivates and fosters connection.
With this approach, we support our teams in a way that directly benefits our energy and utility clients in meaningful ways. Through regular touchpoints and engaged interaction, our team members—regardless of position or specialty—learn from each other, gaining a deeper understanding of current trends and innovations happening in the energy space.
"Our clients are always asking what's working for other utilities. Through connectedness and our internal initiatives, we're able to share and collaborate across teams to elevate performance, keep a pulse on trends, and bring that insight back to local clients."
A culture of connectedness also allows staff to better pivot to adapt to new opportunities and respond quickly to market challenges. With centralized resources and an engaged staff, team members can readily draw from our deep bench of expertise to develop solutions to immediate challenges as they arise.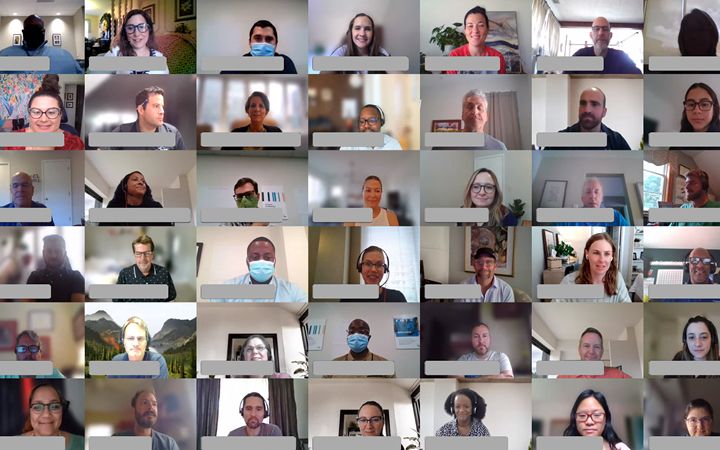 Developing a mindset of cohesion from the start
Our outreach team begins with an intentional, human-focused approach to their work. This includes:
Using an archetype that all local teams can emulate
Approaching challenges with a growth mindset; we join each client on their individual journey rather than develop one-and-done solutions
Having a human-centered focus—even though we are tech-enabled, we are always compassionate and understand that all products and solutions are made for people
Ensuring outreach teams are empowered with institutional knowledge
By working within a framework that emphasizes and promotes the soft skills needed for collaboration, we create a pathway for a successful internal culture of connection that results in staff retention and draws in new talent.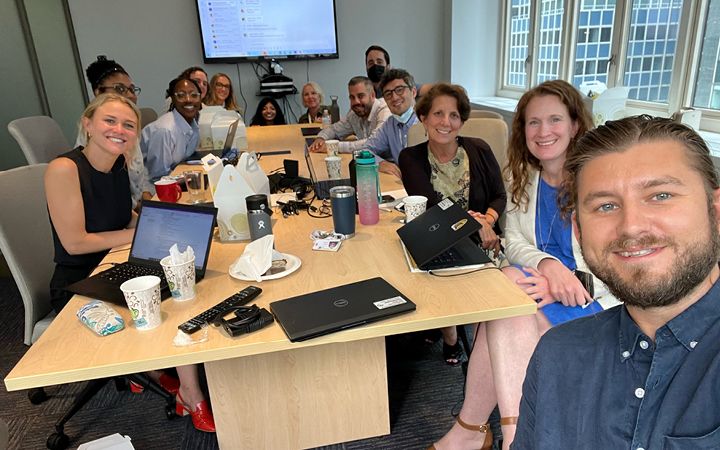 Building connection through creativity
In practice, we develop this culture by tapping into creativity as a vehicle for engagement. Our team builds relationships with one another and cultivates a culture of knowledge-sharing in a number of ways, including:
An internal podcast series that highlights methods for better understanding target audiences and increased engagement with energy programs
A searchable internal database to easily find team members for expertise, professional development, and client service
Biweekly outreach for knowledge-sharing
Virtual and hybrid events for peer-to-peer exchanges, brainstorming, and strategy planning
"Our goal is to support our teams in brainstorming, sharing, and learning from each other to keep our collective pulse on industry trends which enables us to deliver better outcomes for our clients," says Kelly.