ADDY and Telly wins showcase innovative marketing engagement efforts for utility clients
Our Demand Side Energy and Energy Efficiency team is well-known for our ability to implement effective strategies that help customers cut their utility bills.
And the creatives in ICF Next are equally known for their skills in bringing these strategies to life. This full-service ad agency—which PRWeek ranked 6th largest in the U.S. and 12th largest globally—crafts cutting-edge campaigns that regularly see real results for our energy clients.
Take, for example, the work for we did for our Baltimore Gas and Electric (BGE) client. "In the first few months of the Fairy Tale campaign," says Matt Buecker, BGE marketing program manager. "We saw an increase of over 120% in web traffic and new user conversions—and over 300% increase in program participation."
"BGE's Fairy tale campaign combines a two-dimensional animation style featuring a diverse cast of characters in a medieval village with modern technologies like smart thermostats, LEDs, and thermographic cameras," says Brodie Boggess, ICF Next marketing director.
No surprise, when considering how carefully the creative was put together. For the "Fairy Tale" campaign, ICF Next used experiential "mood rooms"—each with a different color scheme, tone, and feel —to present their ideas to BGE. Then used "Concept Theater" instead of storyboards to illustrate the concepts. Focus group message testing followed before the "Fairy Tale" campaign became reality.
And all these campaigns represent work that, once again, paid off in a multitude of ways. Including in award season.
Best in advertising
It started late last year, when BGE's Fairy Tale campaign won the Association of Energy Services Professionals' Outstanding Achievement in Residential Marketing Award.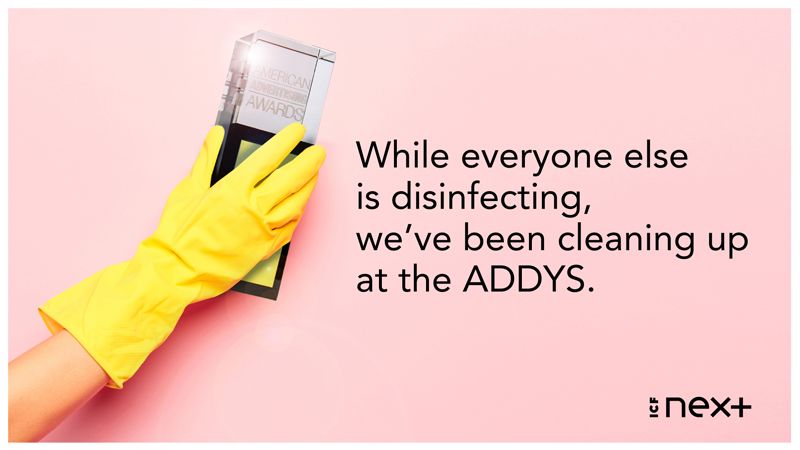 It continued this year with the first-ever livestream of the
2020 DC American Advertising Awards (ADDYs)
. The ADDYs recognize the creative spirit of advertising, and we took home 15 total honors for client campaigns. Including eight for BGE alone:
Not to mention:
ICF Next's own celebration of our team's 2019 portfolio (Best in Show, Gold, and Silver).
Our CDC client's Quitting Season campaign to promote Smokefree TXT (Silver).
Best in TV and video
We then scored several Telly Awards, which honor the best in television and video content. And once again, our campaigns for BGE cleaned up—this time with one Gold and six Silver Tellys.
"We are thrilled to see this work for the Smart Home Rate program recognized in this way," said Candice Tsay, Con Edison's program manager. "It speaks to the quality of work and creative expertise the ICF team brings to our content."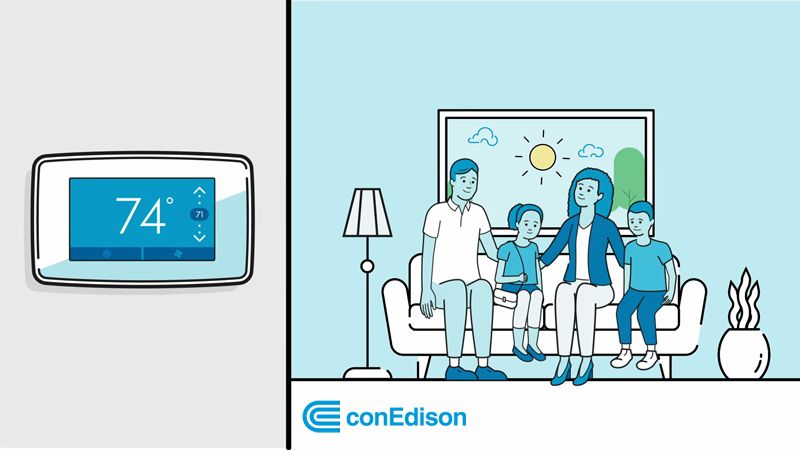 "Our team collaborated closely with Con Edison to conceive, write, design, and produce this video that takes a complex program and rate and makes it clear and compelling to consumers," says Francesca Jones, ICF strategic communications manager.
And we also received three additional awards for our work to promote Con Edison of New York's Smart Home Rate program, which provides participants with a new electric rate and a free smart thermostat to help manage their energy usage and costs. The video that introduces customers to the program and its benefits won for Direct marketing (Silver), Fully Animated Piece (Bronze), and Writing (Bronze) in Non-Broadcast Video.
And that's all before Ad Age named ICF Next an A-List "Agency Standout," among many other creative awards and recognitions, earlier this year. Meanwhile, the kudos keep coming. Our efforts for BGE just collected even more accolades. In 2020 BGE's Small Business Energy Solutions integrated marketing campaign was awarded a Gold Program Marketing Award in Chartwell's Best Practices Awards, a platinum Hermes Creative Award, and Best B2B Campaign in AMA Baltimore's Marketing Excellence Awards. We also received a gold Hermes Creative Award for our work redesigning the Smart Energy Savers Program website. Our LED High Impact Display augmented reality campaign received a Marketing Excellence Award from AMA Baltimore and was named a finalist the prestigious 2020 Communications Arts Awards for Digital Advertising. The Residential Fairy Tale Campaign received a First Place Prize in the 2020 E Source Utility Ad Awards and the QHEC Fairy Tale Television Spot was named a finalist for the 2020 Chartwell People's Choice Video Awards.
Learn more about our marketing and engagement and demand-side management work.