WEBINAR: How Duke Energy is building climate resilience
How can utilities prepare for the physical impacts of climate change? Join the ICF Climate Center for a discussion with Duke Energy on October 10.
The EU's Sustainable Energy Week goes virtual
In the wake of the COVID-19 pandemic, ICF Next helped the European Commission transform the 2020 EU Sustainable Energy Week from an in-person conference to an interactive—and successful—virtual event.
279+
media mentions in European media outlets
77.5M+
impressions on the #EUSEW2020 hashtag
We proved our flexibility and agility when we adapted the June 2020 EU Sustainable Energy Week from a physical to a digital event in the wake of the COVID-19 pandemic. Thanks to our 360° solutions and campaign-based approach, we delivered a successful, innovative, interactive event with over 4,600 people tuning in and more press coverage than in previous years.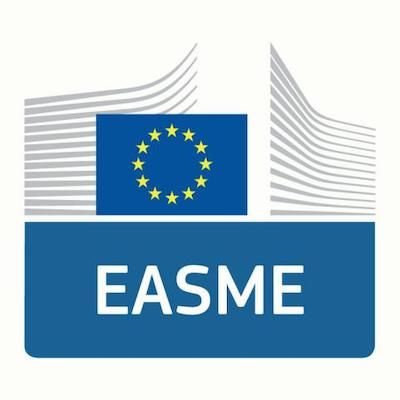 The 2020 EU Sustainable Energy Week, developed by the European Commission's Executive Agency for Small and Medium-sized Enterprises (EASME), ran from June 22 through June 25. Four days of programming included four plenaries, one award ceremony with 10 prizes, 31 policy sessions involving over 200 speakers, and five appearances by the European Commissioner for Energy.
Because the COVID-19 pandemic made an in-person gathering impossible, the event had to transition to a fully digital space. But digital events cannot just be copy-and-paste versions of physical ones. Working in close cooperation with EASME, our team had only six weeks to invent, develop, test, and implement an entirely online event.
Related services and industries
Using our research, knowledge, partners, and subject matter experts, we were able to create and test a complex technical setup for the 2020 Sustainable Energy Week in order to deliver the event entirely online.
We designed the event program with the virtual audience in mind right from the start. Sessions were live web-streamed via a physical "command room" across three streams, with a fourth stream added on the second day of the event. The team developed a program with interactivity built in throughout to engage and activate the audience—even as they watched remotely.
By embedding the interactive tool Sli.do directly into the event platform, we made it easier for people to use. Session organizers were encouraged to create polls and word cloud questions to stimulate the audience and channel their thoughts. The audience could also send in questions to speakers and vote on other audience member questions. These activities generated considerable engagement.
Training would be required to ensure the final digital event was polished and professional. We designed, organized, and delivered dedicated training sessions covering practical and technical aspects for over 200 speakers and moderators.
Given our long-standing experience in running events, we knew how important networking and matchmaking would be to a successful EU Sustainable Energy Week. (In fact, many participants really only attend physical events for these opportunities.) As such, our digital event platform allowed for one-to-one meetings between participants and also with speakers. This virtual networking was complemented by a matchmaking forum and a virtual exhibition.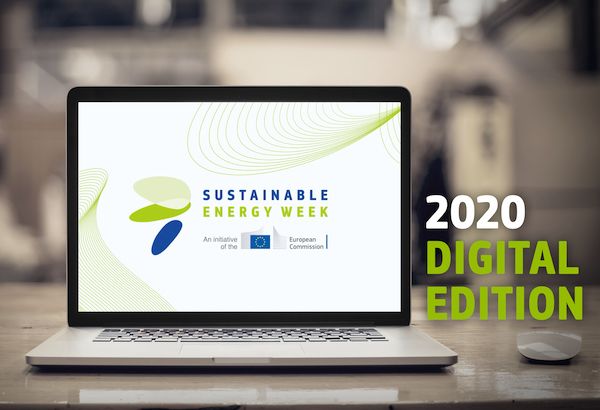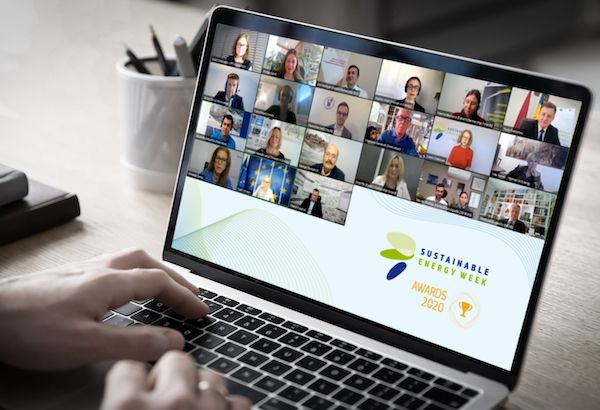 "Mere sentences would by no means manage to convey everything that you have done for EUSEW 2020. Words cannot begin to express my gratitude, happiness, and amazement for what you have accomplished with this project."
— Karin-Liis Lahtmäe, Project Coordinator, Executive Agency for Small and Medium-sized Enterprises
Overall, participant and organizer feedback was very positive, with 88.51% of participants generally satisfied with the 2020 EU Sustainable Energy Week. Almost 33% of respondents considered the event similar to and better than the previous in-person event.
279+
media mentions in European media outlets
77.5M+
impressions on the #EUSEW2020 hashtag
88.5%
participants "generally satisfied" with the event
The EU Sustainable Energy Week continues to attract new audiences. Over 50% of participants this year were first-time attendees. Sixty-eight percent of participants considered the policy sessions a highlight of the event. The event website and the new digital platform used were considered useful communication channels.
Media coverage for the 2020 EU Sustainable Energy Week was up 40% from the previous year. Participants, who were encouraged to share thoughts about the event on social media, helped make #EUSEW2020 a top trending hashtag in Belgium on Twitter.