Digital Transformation
Creating impactful change for citizens through human-centered design
Talk to an expert about your ideas today.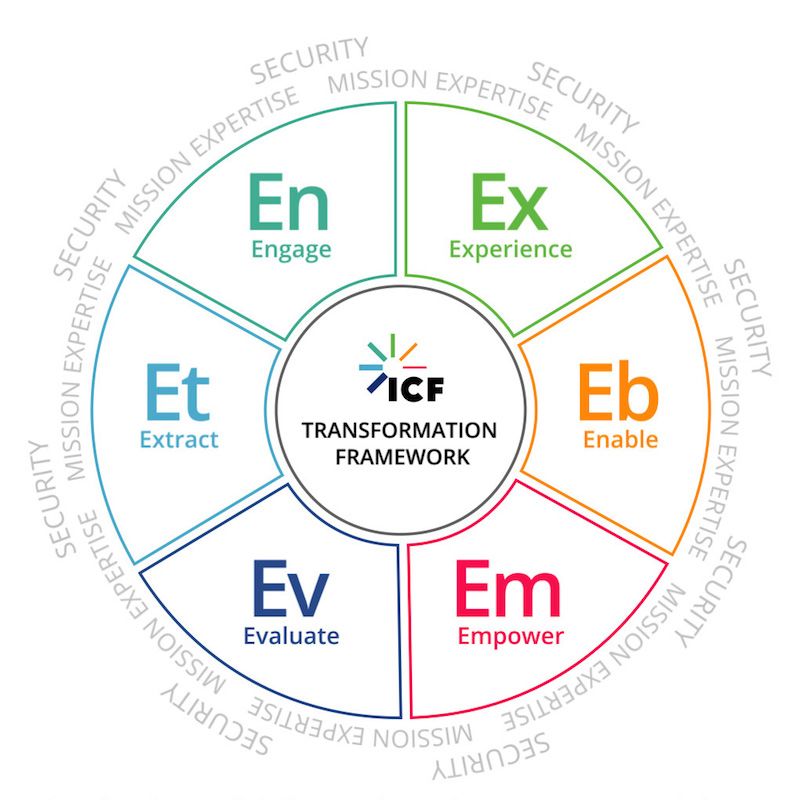 Craft digital experiences that win citizen trust, empower stakeholders, and achieve mission outcomes.
With the ICF Transformation Framework, federal clients benefit from a 360-degree approach that accounts for the convergence of marketing, technology, and research and that helps stakeholders understand the impact of digital transformation efforts.
Our People
Passionate, creative, and experienced