Your dynamic online tool for systematic literature reviews
Litstream helps you manage the literature, processes, and people for systematic literature reviews—so you can deliver evidence-based decisions with confidence.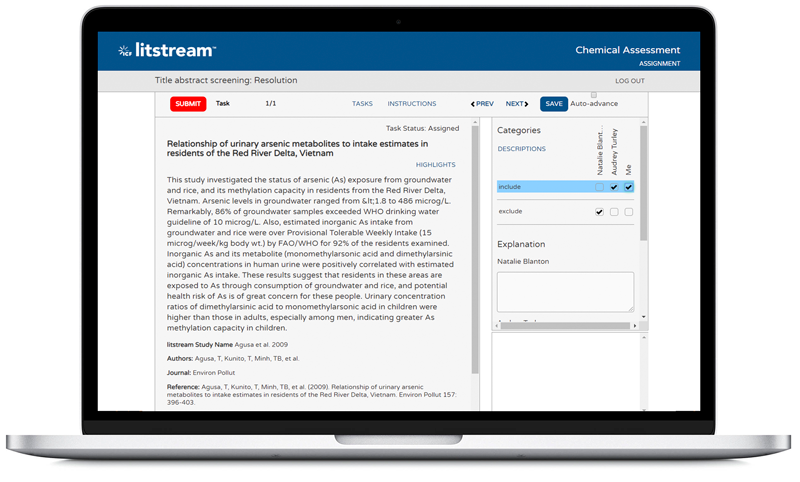 Streamline your literature screenings
Categorize literature based on keywords you choose and decide how to screen—by a single individual, an individual with QA by another, or two individuals with resolution by a third.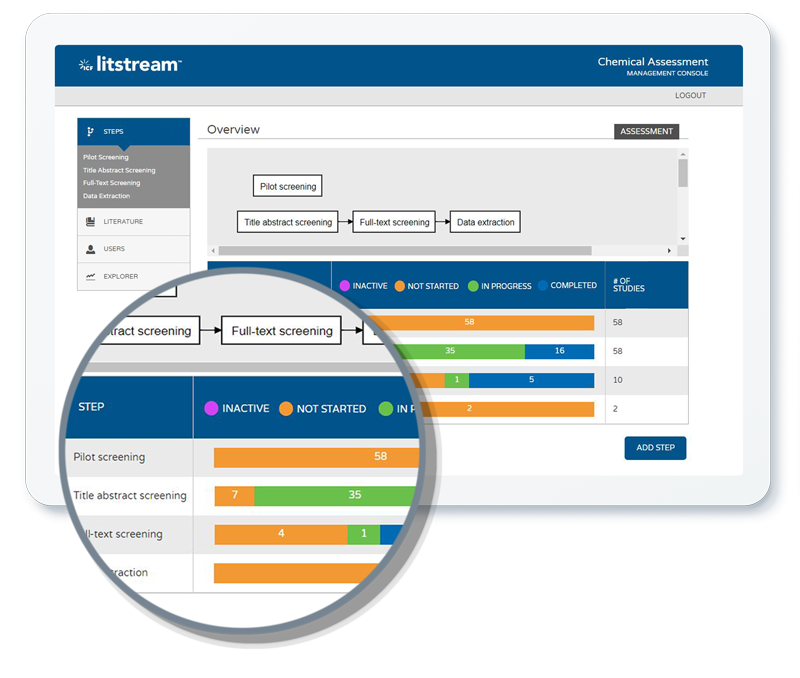 Manage your team more effectively
Assign screening, extraction, or quality reviews across your team. Litstream sends automated assignments and allows you to monitor progress to ensure that your team is getting the job done.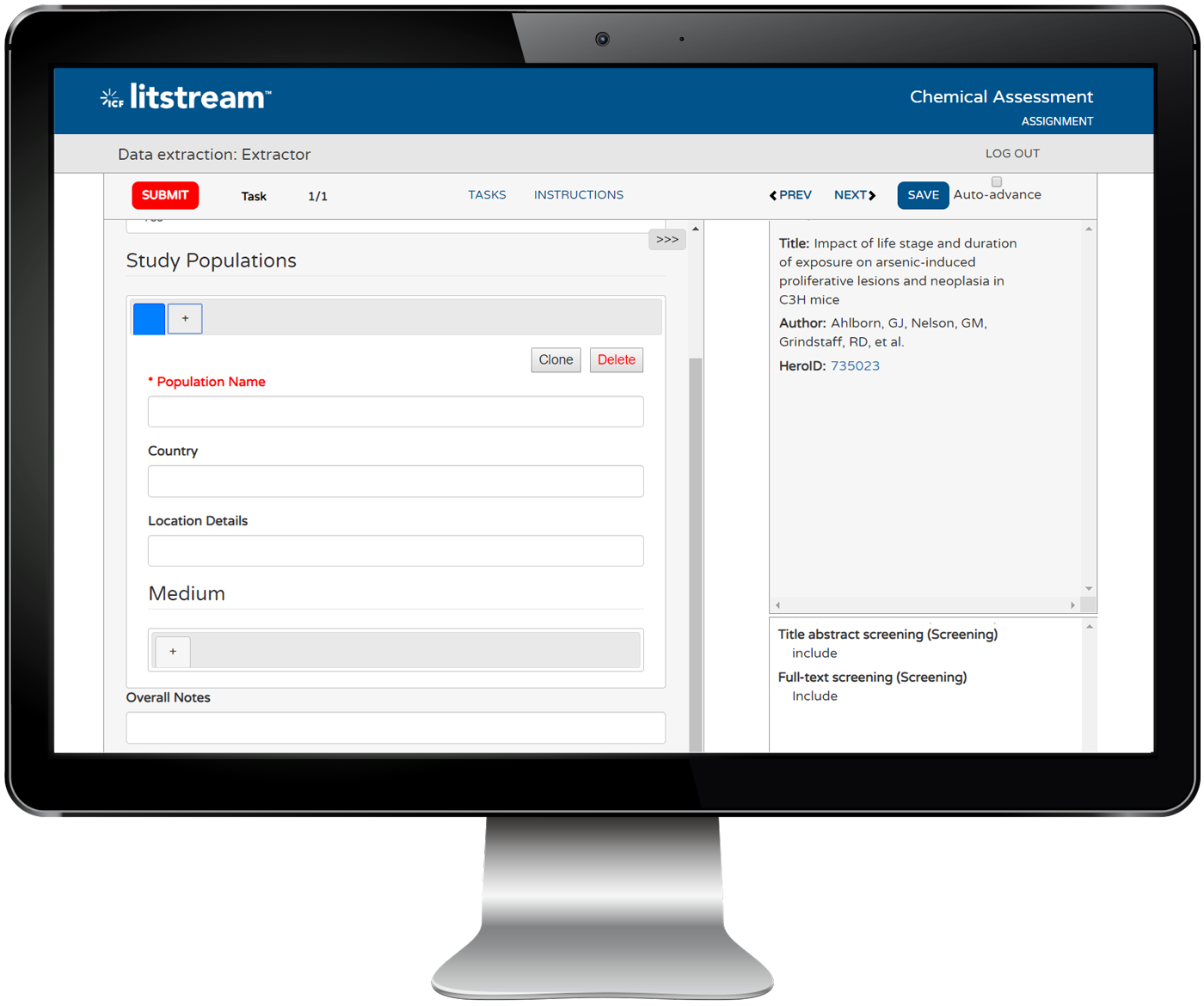 Get the information you need using flexible forms
Set up forms that reflect your preferences for data extraction and quality reviews. Choose and order your data fields, then specify how they're related. Fields can be text, numeric, or drop-down menus.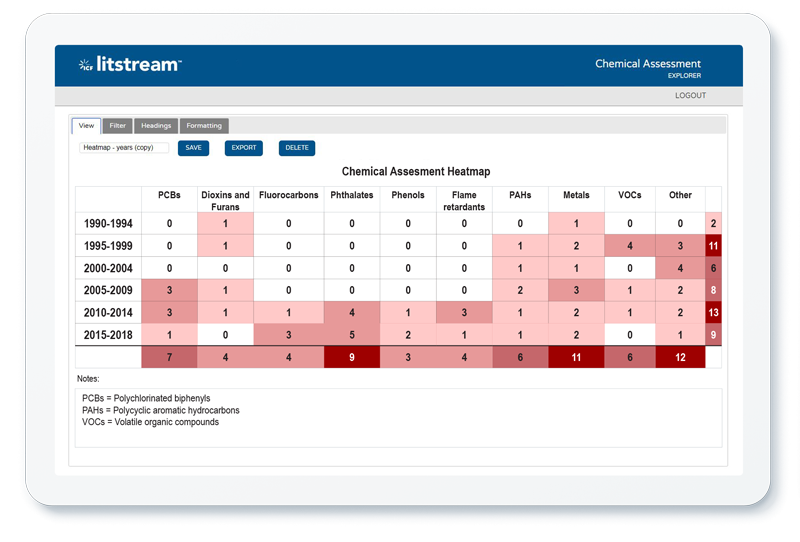 Conclude with confidence
Organize and document the systematic review process from start to finish. Litstream helps you coordinate evaluation efforts and record decisions along the way—so that you can feel confident in your conclusions.
Every systematic review is different—that's why Litstream is designed to be flexible.
Literature import
Import literature from RIS file or Excel spreadsheet and label the import batches to track their origin. Literature can come from any source and be any type (journal articles, reports—the possibilities are limitless).
Automated review workflows
Create steps to facilitate your reviews. Litstream moves literature between these steps automatically, using the logic you specify based on tags, results from other steps, or unique literature identifiers.
Data export and visualization
Export data and visualize results in graphics and reports. See screening results by category, or export screening or flex form data to spreadsheets for easy sharing and consumption.
Contact Us
Learn more about Litstream.
Related industries, services, and solutions